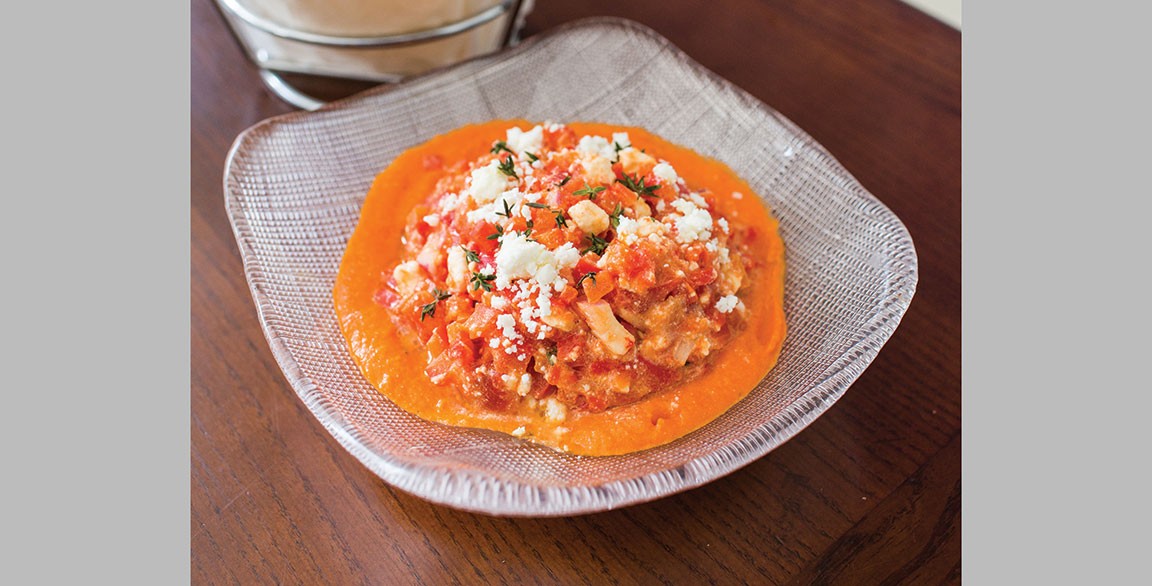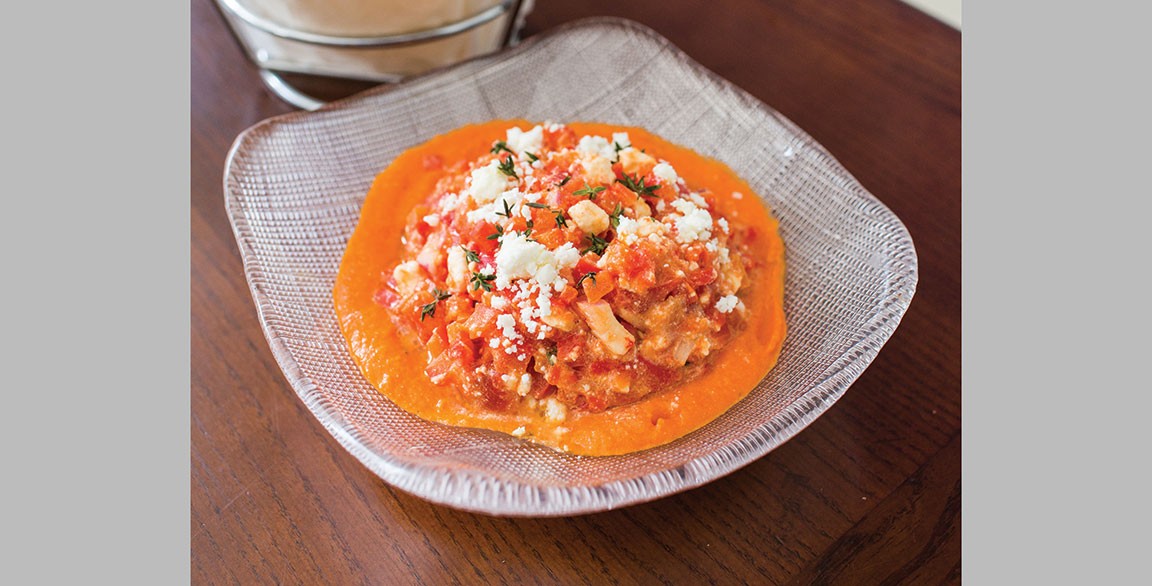 By Flavor & The Menu
March 11, 2021
Remember when very few consumers could pronounce "Sriracha"? That didn't stop them from trying it, and it certainly didn't stop the condiment from catapulting onto mainstream menus as a go-to flavor. Applying that logic, chefs should consider "htipiti" (pronounced tee-pee-tee), a craveable Greek feta dip, for menu adaptation.
The prep is simple—tangy, creamy feta cheese is whipped and flavored with either sweet or hot red peppers. "Htipiti literally means 'beaten' or 'whipped' in Greek. It is great as a dip with pita bread or crunchy vegetables, but is equally delicious in the role of a condiment or a side dish when served alongside meat, starches or other vegetables," says Michael Costa, concept chef at Zaytinya, a Mediterranean restaurant in the ThinkFoodGroup portfolio of brands, based in Washington, D.C.
He menus a signature version of the classic htipiti. "We use roasted sweet red bell peppers and a far greater proportion of them than is common in Greece," he says. "The result is a lighter, fresher, veggie-forward take on the classic. We also use a particularly soft, rich and less salty feta that complements the sweetness of the peppers beautifully."
Krasi, a Greek wine bar in Boston, pairs its htipiti recipe (whipped feta, roasted red peppers and boukovo, a type of dried red chile) with crispy chicken skins for scooping.
Like most dips, variations are endless, opening up the possibilities for unique flavor touches while leveraging the rich, sweet, savory profile. Would it be so wrong to describe htipiti as a Greek version of pimento cheese?