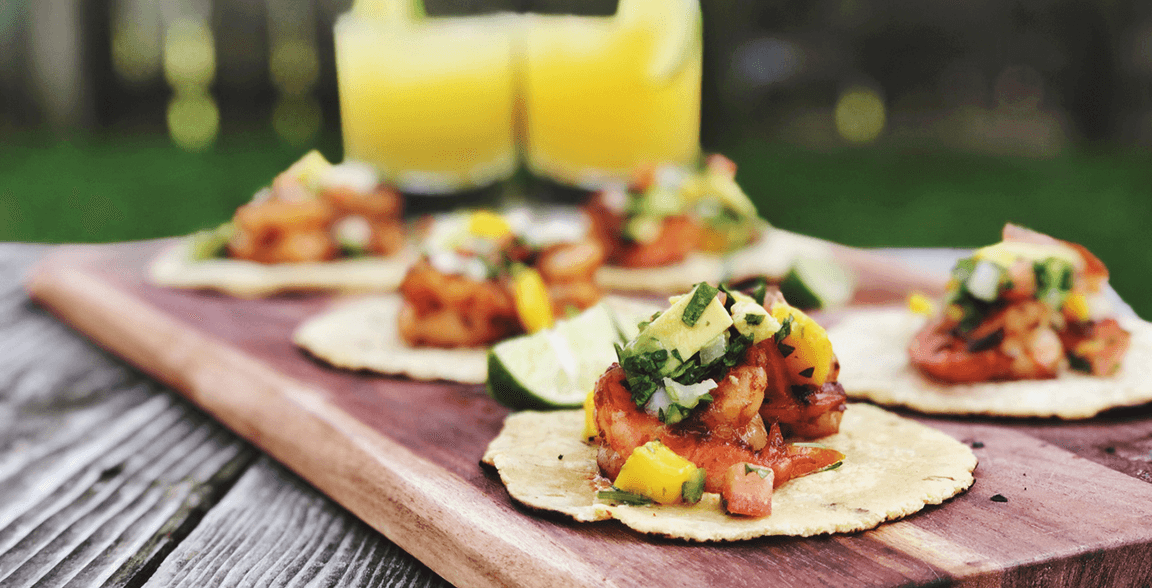 Tropical fruits are trending, with mango leading the pack, thanks to its ability to merge the exotic with mainstream appeal. Mango's sweet, round flavor easily pairs with trending global flavors, while its health and freshness attributes align with consumer wellness trends. These qualities make it a valued ingredient for chefs to consider in menu development.
The five stages of fresh mango ripeness drive and dictate the culinary techniques to apply in recipe creations. Each ripeness stage has unique attributes, which chefs can accentuate for maximum effect. Mango is well known in beverages, desserts and salads, however, a big growth opportunity for operators lies in applying mango in savory applications. Here, we explore how chefs may innovate with mango across any global flavor system and any daypart.
GREEN MANGO – Stages 1, 2 and 3 (in-between stage)
The refreshing crispness and tart flavor of green mango provides an array of texture plays. Ribbons, spirals, matchsticks and grated mango offer the ideal textures here. Incorporate techniques of pickling, poaching, vacuum compressing, sous vide, grilling, charring and smoking. Use in salads, tacos, chutneys, dips and slaws.
Italy > Tropical Charcuterie Platter: Cotto salami + prosciutto + pickled green mango ribbons + goat cheese + crisp plantain strips + Pickapeppa sauce + candied papaya
India > Tandoori Chicken Fingers: Tandoori fried chicken fingers + grated green mango-cucumber raita
RIPE MANGO – Stage 4
The velvety softness, floral aromatics and sour-tinged sweetness provides balance while adding complexity to savory creations. Look to "cheeks," chopped and sliced mango. Incorporate techniques of dehydrating, poaching, sous vide, grilling, charring and smoking. Use in stews/braises, chilis, soups, curries, rice/grains, salsas, relishes, ferments, charcuterie platters, egg dishes and spreads.
Colombia > Arepa Benedict: Griddled cornmeal cakes + charred ripe mango cheeks + shredded skirt steak + poached egg + habanero hollandaise

Caribbean > White Bean Jerk Chicken Chili: White bean chili + shredded jerk chicken + smoked ripe mango chunks + roasted sweet potato chunks + Swiss chard leaves
VERY RIPE MANGO – Stage 5
The juicy smoothness and ultra-sweet flavor provide a complement to savory tastes and a booster to naturally sweet tastes. Look to mashed and puréed. Incorporate techniques of using mango nectar as a marinade or natural fruit enzyme tenderizer and the whole inner stone with pulp as a sauce infuser. Use in sauces, glazes and dressings.
Japan > Mango Pork Sando: Miso-sake-very ripe mango nectar marinated roast pork loin (thick sliced) + finely shredded green mango-white cabbage + sesame barbecue aïoli + milk bread
Mexico > Loaded Chilaquiles: Corn tortillas + salsa verde + Cotija cheese + chorizo + soft-scrambled egg + very ripe mango purée crema
FEATURED RECIPE
GET THE RECIPE FOR Roasted Pork Belly with Cornmeal Porridge