SPONSORED CONTENT
Limited-time offers (LTOs) provide a tried-and-true strategy around building excitement. They're a great way to introduce new global flavors, testing the waters in how far down the adventurous path you can guide your guests.
We have been tracking a number of global flavor profiles that serve up great opportunity for menu differentiation and are primed for LTO development. The proliferation of the Vietnamese banh mi on menus is one of the most compelling. The original typically sees a sandwich on a French baguette with roasted pork, creamy pâté, fresh cilantro, radish and pickled carrots. It's not only highly craveable, but highly translatable, moving onto American menus in a number of familiar formats, including banh mi salads, wraps, bowls and more.
Here, Butterball Foodservice lightens up the banh mi profile, priming it for spring and summer LTOs designed for enticing more adventurous diners. The Banh Mi Turkey Wraps see crisp, fresh lettuce filled with all-natural ground turkey that's been marinated in a bright Asian flavor combination of mirin, cornstarch and soy sauce, then stir-fried and combined with ginger, garlic, onion and water chestnuts. That mixture is then cooked with a flavor forward sauce starring hoisin, soy sauce, oyster sauce, sugar and cornstarch. The wraps are finished with a tumble of crunchy, bright, hot marinated vegetables, including carrots, jalapeño, cucumber and cilantro.
"We've taken the flavors of the banh mi and pulled them into a wholesome, satisfying lettuce wrap—ideal for health-minded consumers or those looking for a refreshing option on a hot summer day," says Heather Ness, Foodservice Marketing Manager at Butterball. Thanks to the familiarity of turkey, this menu offering a safe way to introduce less familiar flavors.
3 More Global LTO Strategies
The world is wide open! There's so much to explore and adapt onto American menus. Here are three ideas for on-trend LTOs starring lean turkey, a beloved and familiar protein.
1. Korean Barbecue Bowl
A base of spicy noodles topped with Korean barbecue sauce (gochujang, brown sugar, soy sauce, ginger, garlic), turkey breast slices dusted with gochugaru, scallions, cabbage, pickled jalapeño
2. Kung Pao Salad
Power greens, kung pao turkey (marinated in mirin, soy, sugar, garlic and red chile flakes) crispy wonton, pickled radish, carrots, cilantro
3. Turkey Shawarma
Turkey marinated in shawarma marinade, grilled and tucked into Lebanese flatbread with carrot slaw, tzatziki and caramelized onion
Summer Means Burgers
Seasonal LTOs are a must-have on burger menus. Offering up bold, global flavors is a smart strategy here, testing out adventurous flavor combinations in an incredibly familiar and well-loved format, the burger.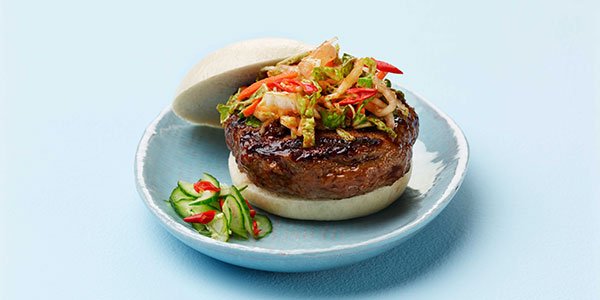 Open-Faced Turkey Chorizo Burger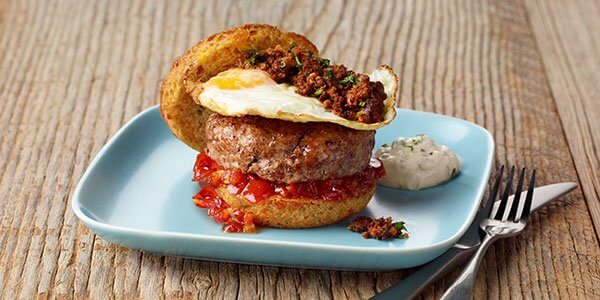 Global Flavor Insights
Get ready for your next LTO with the latest intel on emerging ethnic cuisines.