By Flavor & The Menu
December 11, 2019
Americans' love of Italian cuisine is unwavering. Chefs continue to count on that fidelity, but are keeping things interesting by translating dishes from the many regions of Italy. Stefano Terzi, executive chef/owner of ViceVersa in New York, draws much inspiration from his home region of Lombardia, located in north-central Italy. As with all Italian cooking, what's grown and raised in the area is what inspires chefs.
Lombardia, a land of lakes and rolling hills that shares a border with Switzerland, is celebrated for its rich, hearty cuisine—it's a land of butter and cow's milk cheeses rather than the olive oil that dominates southern Italian cooking. Dishes from this region are primed for American adaptation, satisfying that large set of diners who enjoy discovering "new" ingredient-driven, flavorful, satisfying fare.
At ViceVersa, Terzi, along with his business partner Franco Lazzari, pulls from Lombardia, along with other regions in Italy, to create contemporary Italian food that remains true to the flavors of that traditional cuisine. His Barilla Farfalle with roasted butternut squash, amaretti cookies, Taleggio cheese and black winter truffle is a sublime example of a traditional Lombardian dish that offers surprise and delight to American diners.
"In this classic dish from my home region of Lombardia, a rich and earthy Taleggio cream sauce is enriched with black truffles," says Terzi, who came to the U.S. in 1994. "The sweetness of roasted squash provides balance, but the part of the dish that always surprises people is the crumbled amaretti cookies. They are an authentic legacy of our Austrian neighbors to the north, and add texture, flavor and a touch of sweetness that perfectly completes the dish."
Homing in on the 20 regions of Italy—and the micro cultures that lie within each of them—offers a pathway to help make Italian menu offerings stand out. Each region carries their own culinary traditions that date back centuries, providing a treasure trove of menu inspiration.
MORE REGIONAL INSPIRATION
These pasta dishes offer more ways to approach Italian regionality while still delivering the comfort and familiarity that so many American diners look for in Italian food.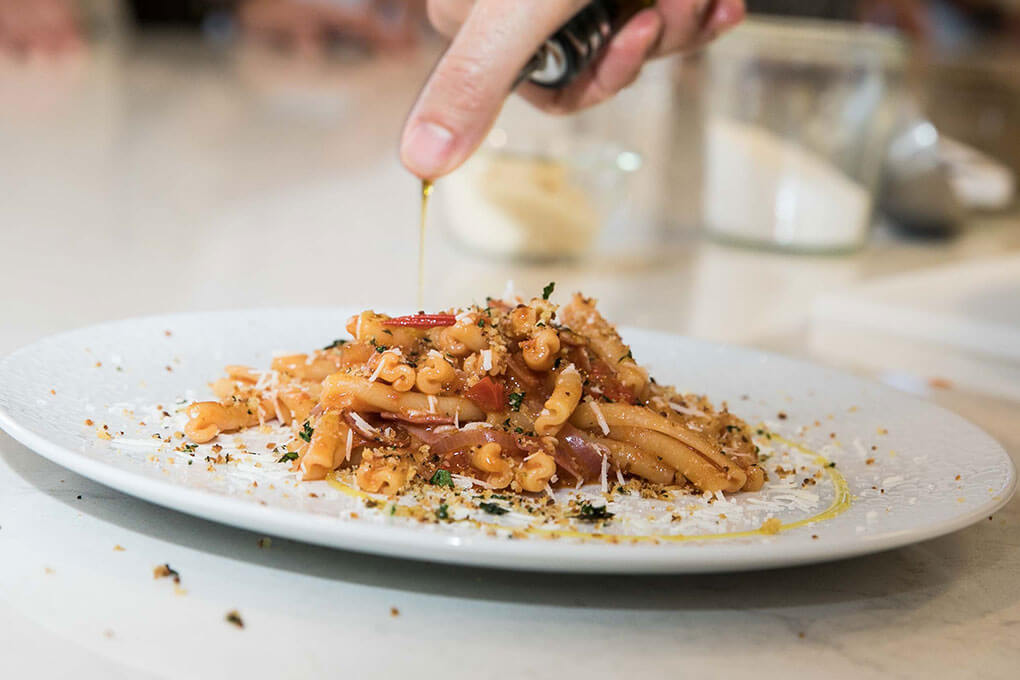 Barilla America/Leigh Loftus
The bold, fiery flavors of Southern Italy come together in this Casarecce with capocollo, red onion and Calabrian chiles.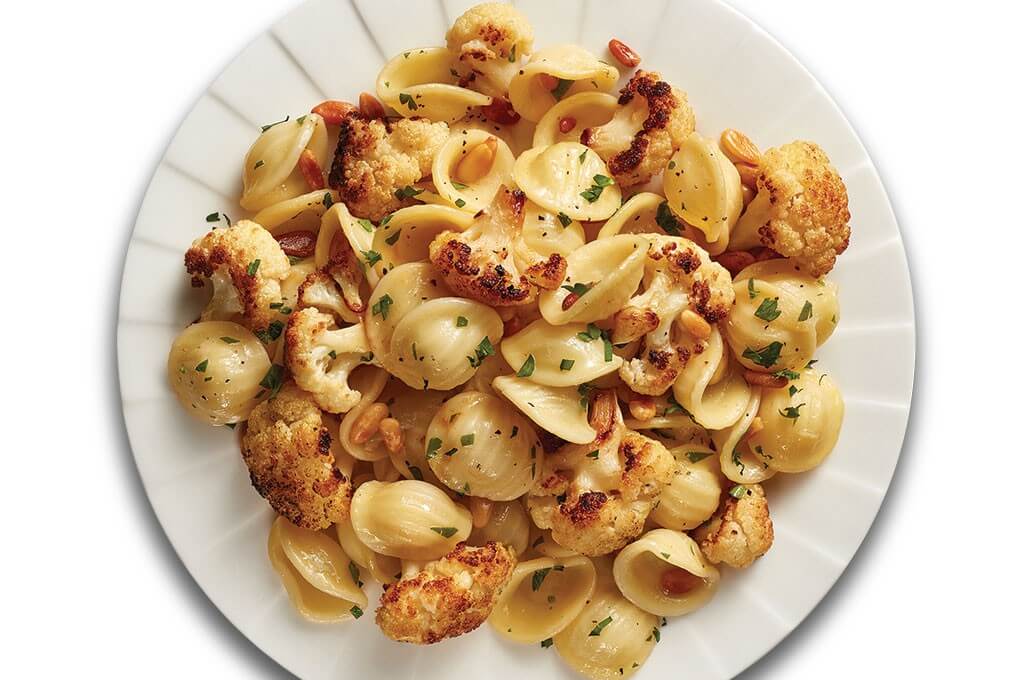 Barilla America
Orecchiette is the signature pasta of Puglia and are most often served in simple, flavorful dishes typical of that region. This Orecchiette with cauliflower, toasted pine nuts and Romano cheese demonstrates the possibilities within Puglia's rustic Italian culinary traditions.
For more pasta inspiration, visit BarillaFS.com.