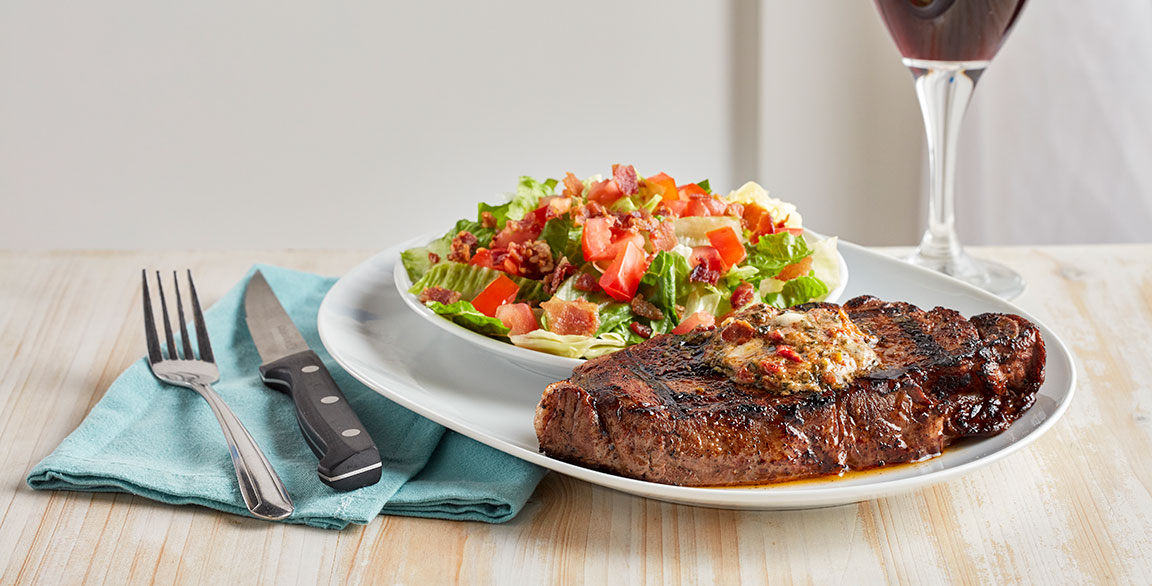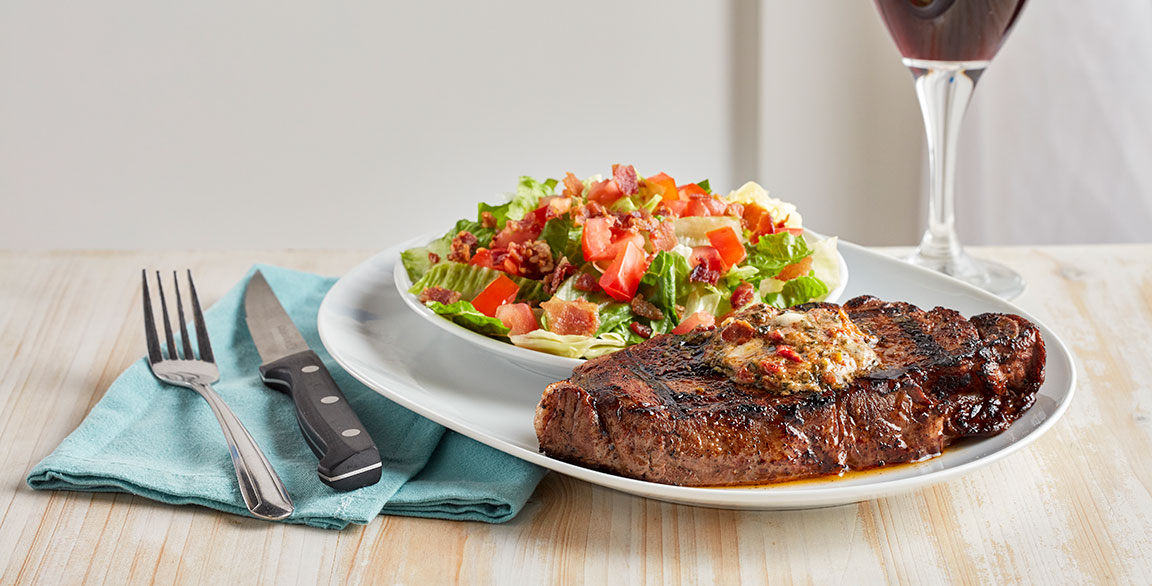 By Flavor & The Menu
August 25, 2021
Steve Sturm, corporate executive chef of Firebirds Wood Fired Grill, is changing up the restaurant's approach to limited-time offerings (LTOs), using them as a tool to propel innovation even more, testing the waters that might be a little further out on the horizon. He's doing this through a new corporate collaborative called Menus of the Future.
"It's a steering committee that instead of looking six months ahead, which is what we typically do when developing new dishes or drinks, is looking two to three years out," he says. "We've got culinary guardrails in place. We know who our current guests are, and we want to keep them happy, but we're working on figuring out our future guests." Running LTOs that push the flavor envelope a little will help Firebirds pull that long view into focus, getting a clearer vision of where to target flavor innovation and how to engage new guests.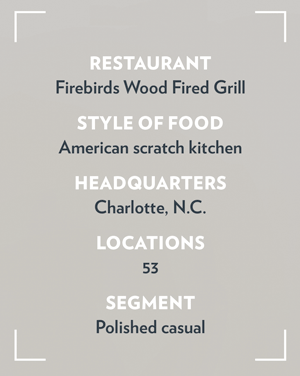 A few of the concept's recent LTOs demonstrate this approach. The Kickin' Chicken Sandwich is Firebirds' player in the fried chicken sandwich game. Crispy tenders topped with crunchy slaw and pickles sit between toasted brioche halves. A candied jalapeño mayo helps differentiate the sandwich, giving the offering a "surprise" element. "To bring it onto the regular menu, we're still working on the description around the mayo—not everyone is as familiar with these flavor profiles as those in foodservice are," says Sturm.
Another Firebirds LTO that meets the mission set out by its Menus of the Future campaign is the N.Y. Strip & BLT Salad, which sees the steak topped with a BLT butter, a compound butter that cleverly features elements from that craveable sandwich profile. To make the flavored butter, Sturm renders applewood-smoked bacon and sautées spinach in some of the rendered fat, then combines the spinach with roasted tomatoes and chops both up, then folds them into the butter. Added to the grilled steak at service, the pat of butter melts, infusing its flavors into the meat. "You get this umami and beautiful color, and it's something flavorful and familiar, yet unique," Sturm says. "The dish has run as a spring LTO, when strip steak is seasonally priced low. We can be pretty aggressive on the pricing. It's a great item that helped our bottom line."
Underpinning the new strategy behind these LTOs—and others that are in development—are the three sturdy R&D pillars that support LTO rollouts for most restaurant brands: They should help drive profitability, deliver new news and/or test dishes before making them permanent menu items. "If the item takes up real estate on the menu, it needs to be really special," says Sturm.