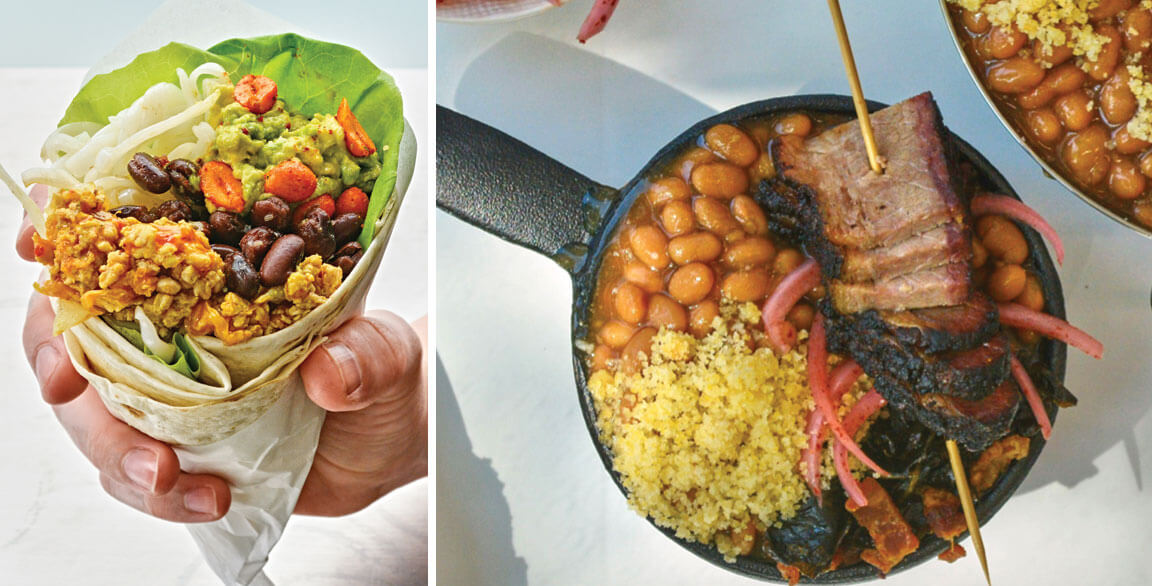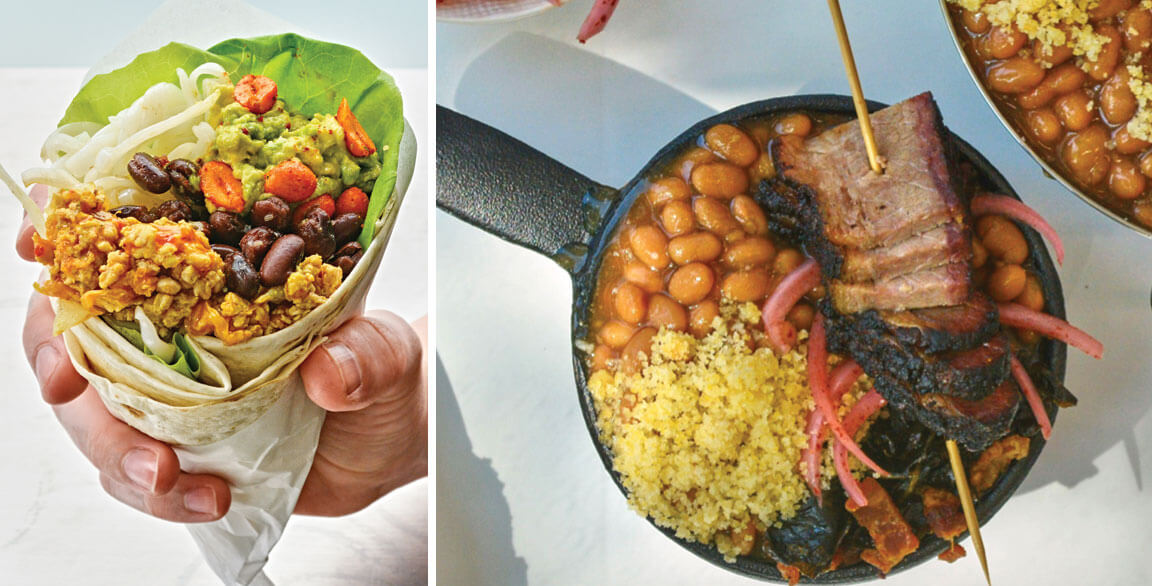 By Katie Ayoub
September 14, 2021
Food halls make their bread and butter on narrow-focused concepts, stalls that broadcast a clear expertise in a category or cuisine. A glance across the landscape confirms a tapestry of creative themes, from the Chinese dumplings menu at Steam Boys, a vendor tucked into Nashville's Assembly Hall, to Argentinian empanadas served at Del Sur in Minneapolis' new Market at Malcolm Yards. But rather than looking at a category or cuisine, can an ingredient itself inspire—and then develop into—a food hall concept?
Matthias Merges thinks it's a good bet. Owner of Chicago-based FolkArt Management, a specialist in F&B consultancy, he was approached by the folks at Bush's Best Beans to collaborate on a bean-centric food hall concept. "For anything to work in a food hall today, it has to possess an unexpected quality—that is so very important to the consumer," says Merges, who previously directed culinary, service and strategic operations at Charlie Trotter's in Chicago. "It also, of course, has to be delicious and make those Instagram moments. We want the menu to be product focused, fresh, clean and veg-centric. We want to up the innovation so consumers are seeing beans in a broader light."
For Bush's, the timing was ideal. Knoxville, Tenn., the company's hometown and headquarters, will see the opening of Kern's Bakery Food Hall in spring 2022. Housed in an historic landmark property, Bush's stall (name still to be determined) will be part of an eclectic mix of 30 dining venues and specialty retail shops. "A while back, our CEO asked me to find a way to extend our dayparts and express the beauty of our beans," says Ken Oakley, senior brand manager of foodservice for Bush's Best. The pair discussed possible incubation sites, including an airport kiosk and a chain restaurant. "We landed on the historic food hall, and Kern's was a perfect fit," he says. "We want to reach younger consumers and to tap into the experiential vibe you get at a food hall—there's energy, curiosity. We can educate them while entertaining them."
The Campfire Bowl (pictured above right) is one menu item that translates a nostalgic association with beans into a unique, memorable food hall moment. "How do you modernize a traditional dish, like barbecue beans, yet still keep the experience intact? We augmented the flavors and had fun with the presentation, making it snackable," says Merges. He cooks Bush's Honey Baked Beans with shallots, garlic and herbs and combines them with collard greens flavored with a touch of fish sauce and chile pepper. He tops that with corn bread, then perches a yakitori-style skewer of brisket over the bowl.
The food stall will also serve up globally-inspired dishes that demonstrate the versatility and "beauty" of beans. "We want to show what else you can do with beans, lightening up flavors and making craveable snack items," says Merges. The Spicy Lemongrass Chicken Cone (pictured above left) features fragrant, assertive flavors in a fun, portable format. Great Northern Beans top chicken curry, avocado purée and rice noodles, all wrapped in flatbread with an added ring of lettuce leaf for crunch. Savory Indian chaat introduces a crunchy finish.
"I think there's a great niche out there for this type of cuisine, and for using a product or ingredient as the impetus for creation," he says. "Food halls give you a wider scope to explore and create."