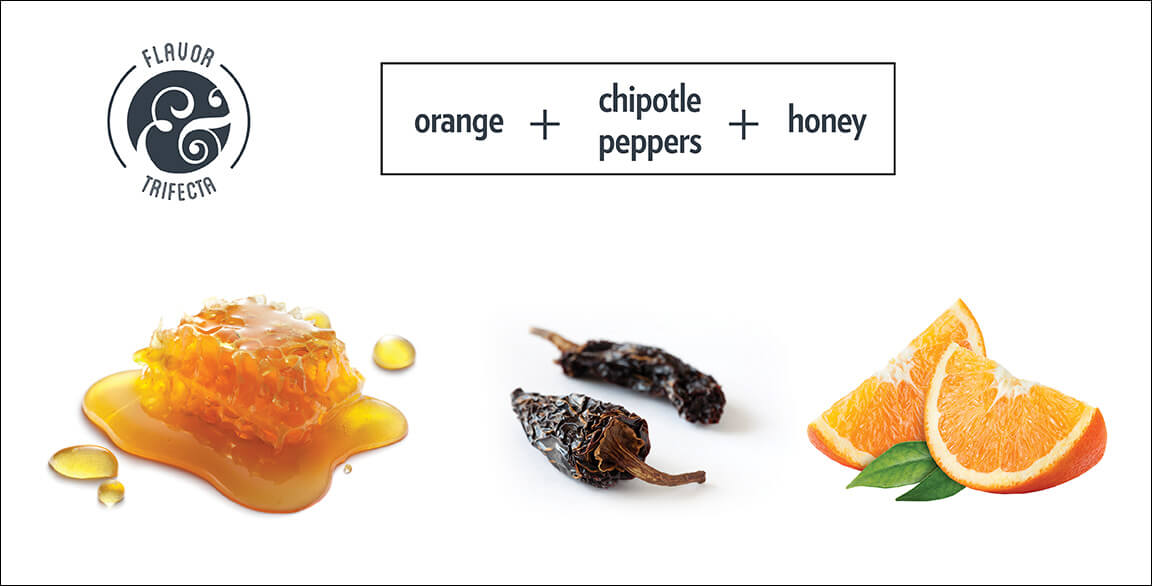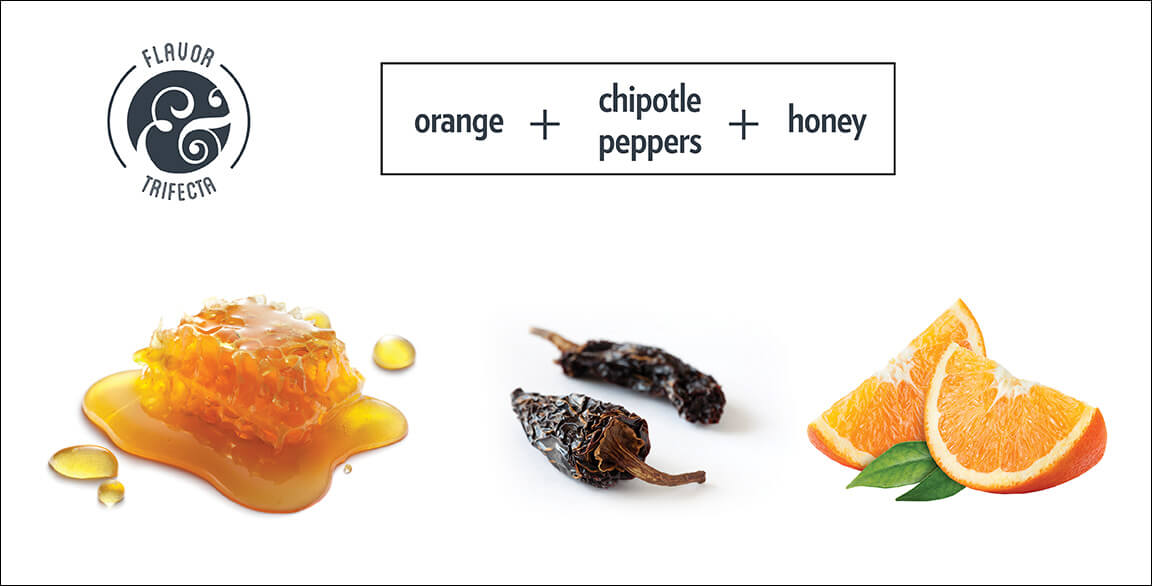 By Flavor & The Menu
September 2, 2021
Executive Chef Peter Farrand describes the menu at Smokey Bones as "unapologetically meat-forward." Based in Aventura, Fla., this casual American restaurant chain is known for its barbecue and grilled meats, like its Texas-style Beef Brisket, hand-carved, hand-rubbed and house-smoked for 14 hours, then served with a signature barbecue sauce. Farrand is also executive chef of two sister virtual kitchen brands: Wing Experience and Burger Experience.
When asked about a combination of flavors that he finds inspiring—and versatile—Farrand answered with a trifecta of fresh orange, chipotle and honey.
"I make a purée out of these ingredients to be used as a base for all sorts of recipes: salsas, dips, brines, marinades, glazes, pastes and so on," he says. "It's great on chicken wings or as a basting sauce for barbecue. It is super complex and often has diners wondering where the smoke and heat are coming from. The addition of citrus and honey round out the flavors, introducing complexity and taming a bit of the heat."
Each ingredient is a powerhouse in its own right, with flavors that Farrand likes to draw out. "I love chipotle, as you can utilize it in different ways: just the adobo sauce, the peppers by themselves or by puréeing both together. The smoked aroma, flavor and spice go great with barbecue dishes from around the world—chipotle accentuates the smoky flavors produced by low-and-slow barbecue, cooking over any live-fire cooking."
Of course, the orange helps balance the deeper tones of the chipotle with fresh, clean acidity. "I like utilizing the zest, as well as the juice, to incorporate bright, floral notes," says Farrand. "The addition of citrus rounds out a recipe."
And his third ingredient in the trifecta, honey, brings in natural sweetness, softening and lengthening the other flavors. "Honey is often thought of as just a sweetener, but it has huge depth and offers nuance to finished dishes," he says. "I also like the viscosity and shine it produces, along with the health benefits."