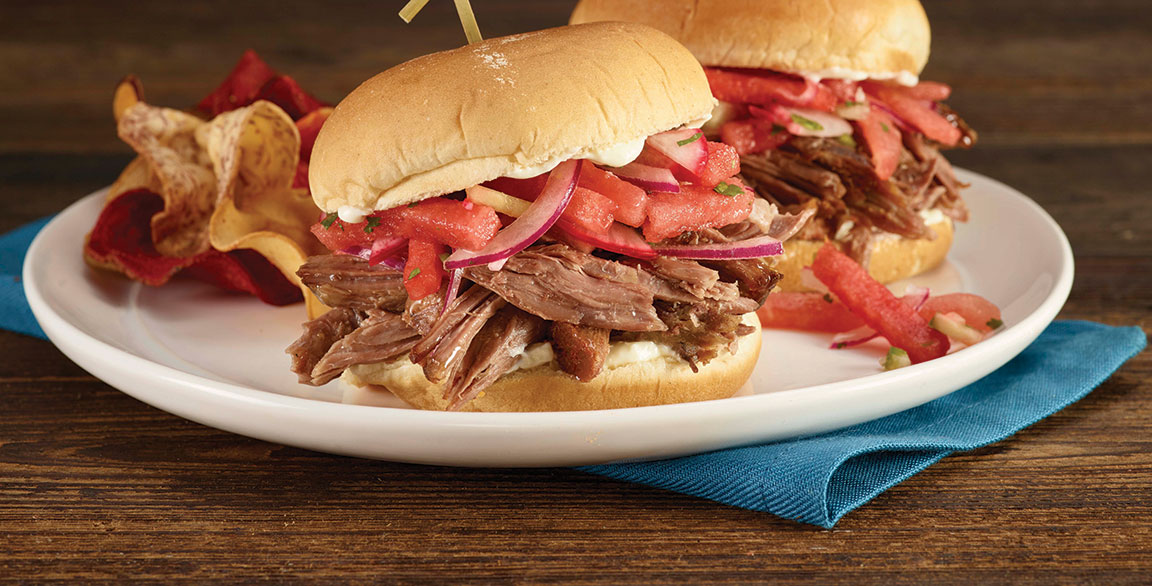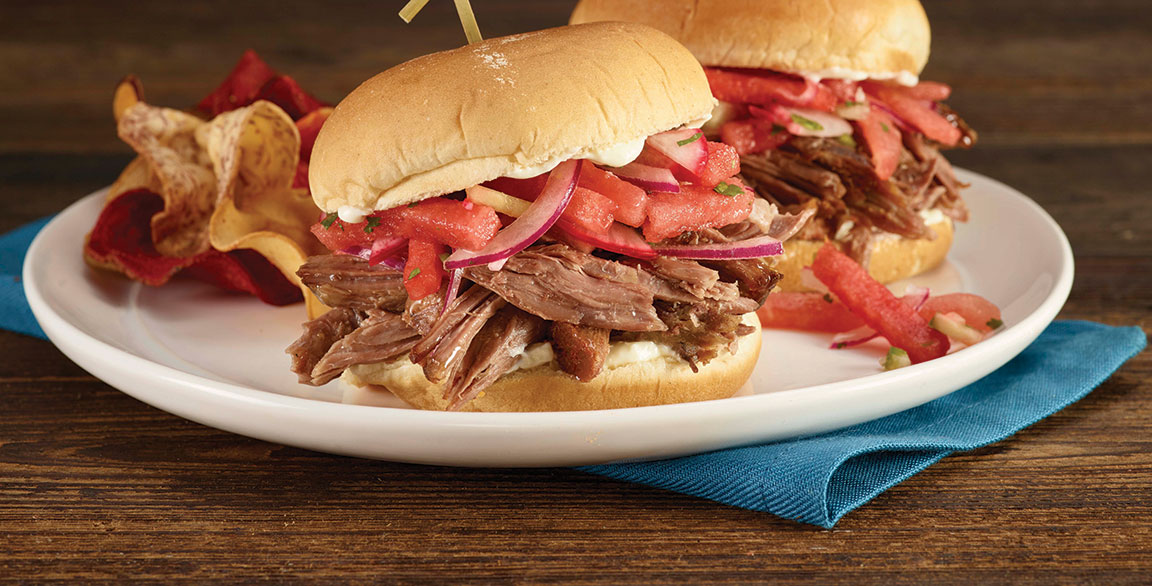 By Flavor & The Menu
January 13, 2021
While watermelon conjures up moments of free-spirited summertime, the reality is watermelon is always in season. Thanks to the diversity of climates in the United States and Central American countries, watermelon grows and thrives within arm's reach of U.S. restaurants year-round. Watermelon refreshes and brightens up menu items with flavor and texture for continuous enjoyment to say nothing of its ability to tap into fond memories of warmer days no matter the temperature outside.
Beyond its potential to connect with consumers on an emotional level, watermelon is a versatile ingredient that adds unique sensory appeal to non-alcoholic drinks and cocktails, salads, condiments, entrées and desserts. More than 75% of consumers wish there were more items with watermelon on menus, according to a recent Datassential survey, pointing to plenty of menu-development opportunities for signature items.
And some savvy operators have heard them loud and clear with watermelon on menus having grown by 54% in the past four years, making it one of the fastest-growing fruits, according to a 2019 MenuTrends study by Datassential.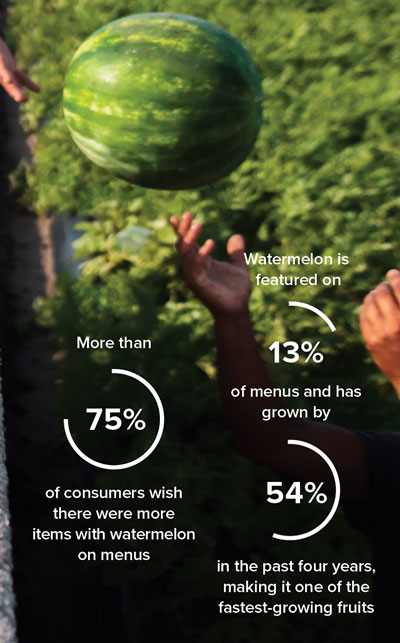 Watermelon is part of a healthy diet and a fit for the growing emphasis on immunity in menu development, with vitamins C (25% DV) and A (8% DV), and, at 92% water, watermelon is an excellent way to stay hydrated. And in these days of abundant takeout, watermelon deliciously answers the call with its ability to be cut in-house and refrigerated for up to 5 days, giving operators a well-deserved break on their bottom line.
The National Watermelon Promotion Board offers the following resources for operators to leverage the flavor and fun of watermelon on the menu:
On- and off-site menu ideation for food and beverage
Product handling guidelines, how-tos and tips
Consumer research specific to watermelon on menus
Value-added flavor pairings and cooking techniques
Availability calendar
Searchable supplier database
Datassential Scores menu item evaluation tool
Find more info at www.watermelon.org