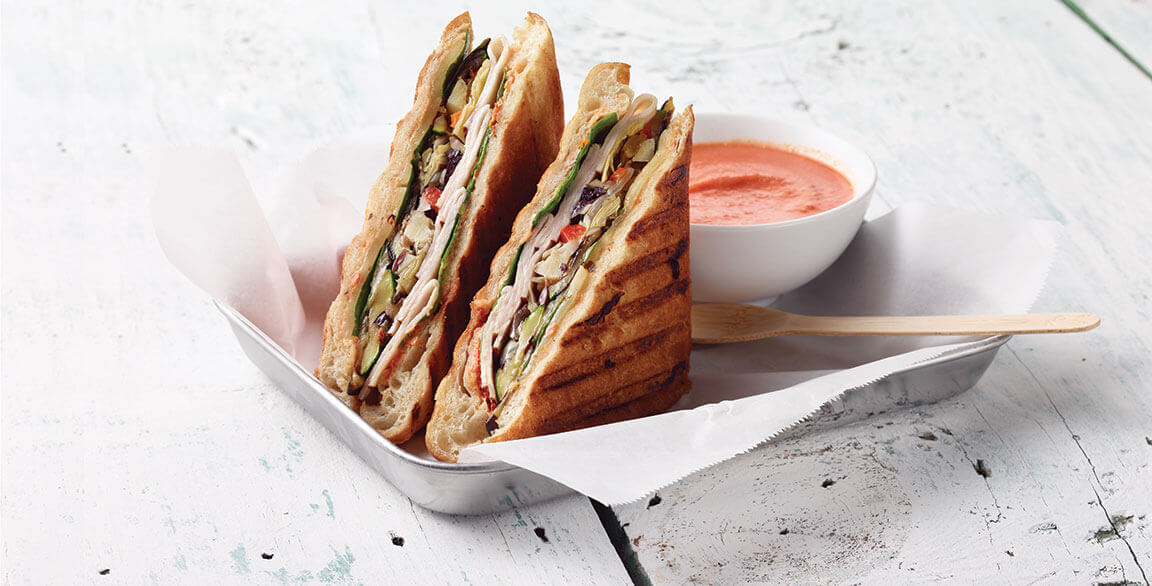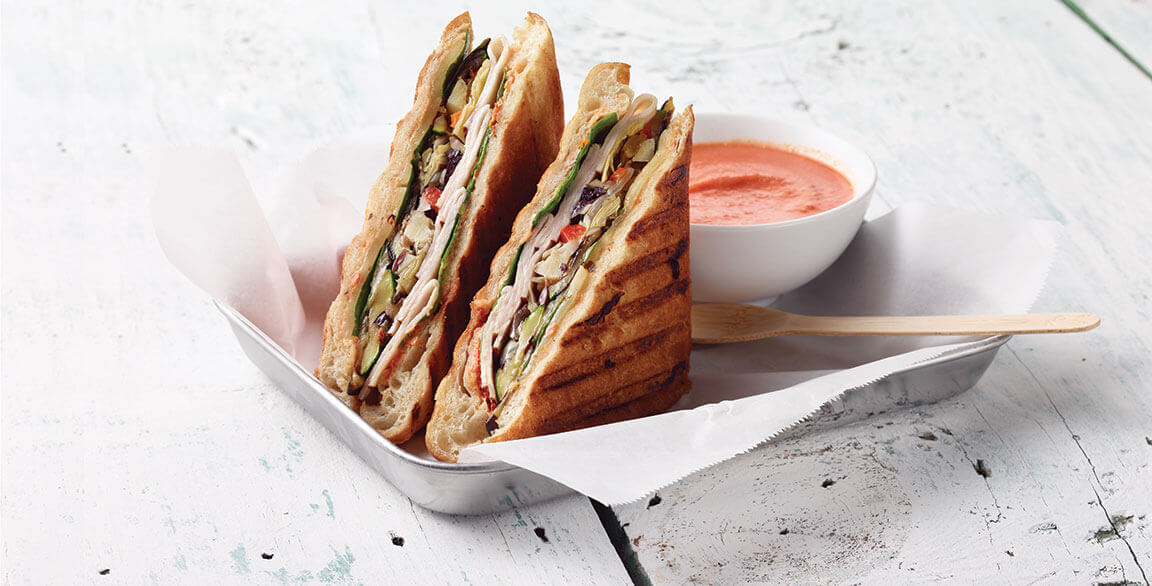 By Flavor & The Menu
February 18, 2021
The call today for a standout sandwich experience is loud and clear, voiced by consumers who carry a deeper appreciation for its comforting familiarity. Chefs are responding by menuing creative, flavorful sandwich builds that hit the bull's eye of uniqueness in the marketplace coupled with approachability and craveability.
The opportunity is motivating menu developers to consider all elements carefully, tell a great flavor story and anchor the sandwich with familiar proteins—all while optimizing pantry ingredients and providing distinct value to their guests.
The following menu ideas maximize sandwich's favorite protein, turkey, while building modern flavor combinations. To make things easy on the operator, they rely on the quality and consistency of products from Butterball Foodservice.
Turkey Antipasto Panini
The traditional favorites of Italian antipasto—marinated artichokes, roasted red peppers and Kalamata olives—get converted into a takeout format in a Turkey Antipasto Panini, along with the protein satisfaction of Butterball Sliced Smoked Turkey Breast and a few more Med touches with fontina cheese and sun-dried tomato mayo.
Turkey & Swiss Sliders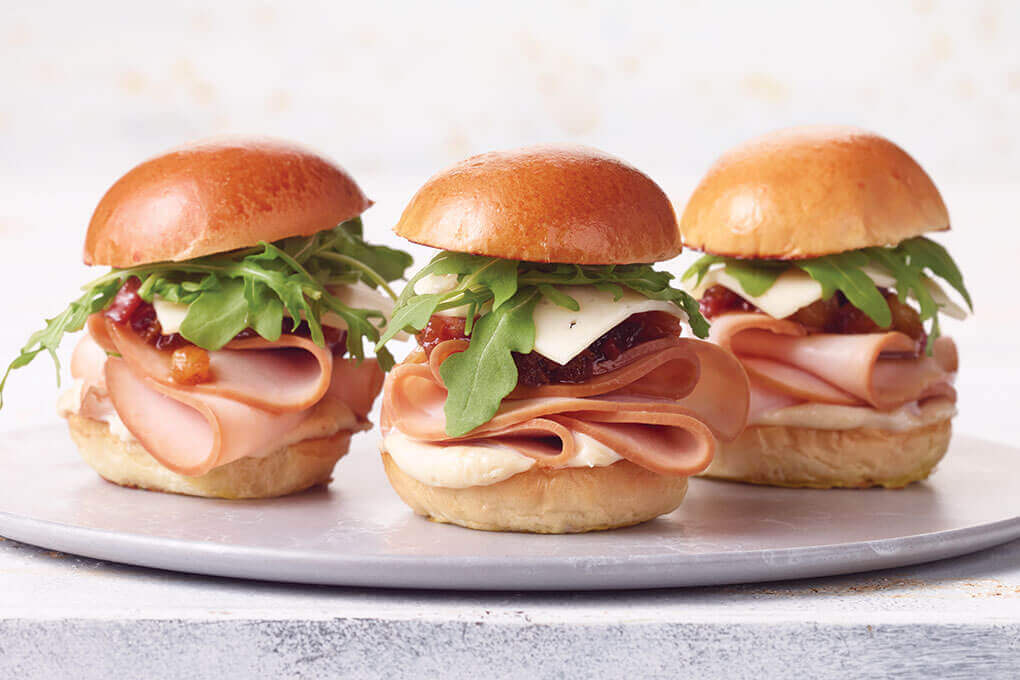 Butterball Foodservice
A classic turkey and Swiss sandwich gets that all-important attention to flavor detail. Butterball Turkey Bacon adds its smoky and savory flavor to a signature red onion jam, roasted garlic mayonnaise introduces a bold and creamy texture, then arugula dressed in a lemon vinaigrette gives these sliders a peppery, bright finish.
Taverna Breakfast Panini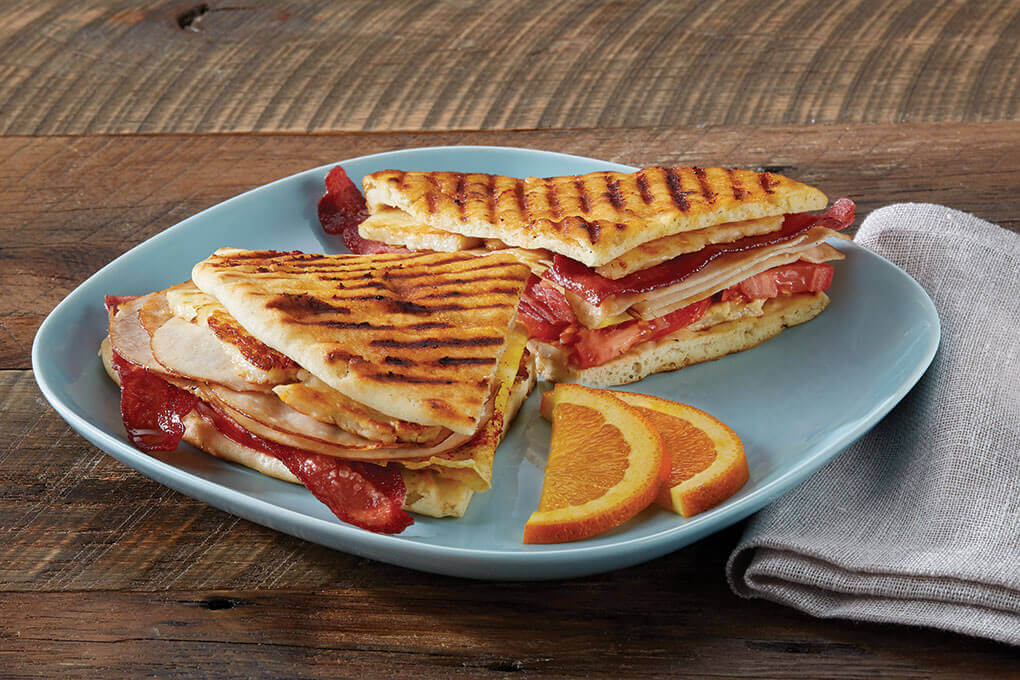 Butterball Foodservice
This grilled Eastern Mediterranean breakfast sandwich serves up heat, sweet, crispy and savory. It features browned Butterball Turkey Slices, an omelette, fried halloumi cheese, smoky Butterball Turkey Bacon and Aleppo-pepper spiked "mayo-chup."
Butterball Foodservice is your headquarters for sandwich inspiration. Explore our recipes and products at butterballfoodservice.com.