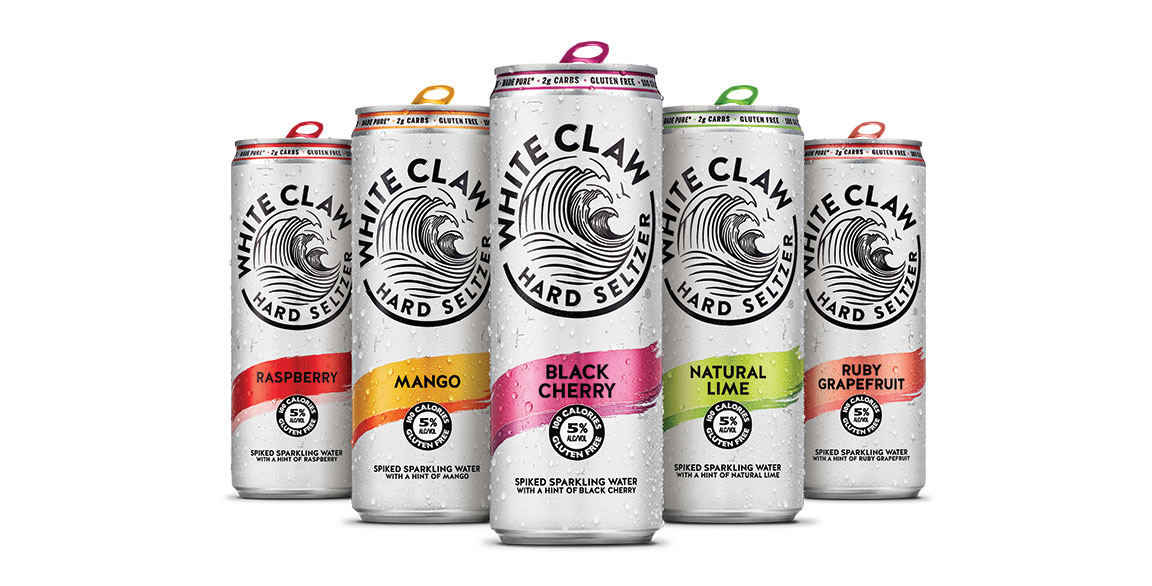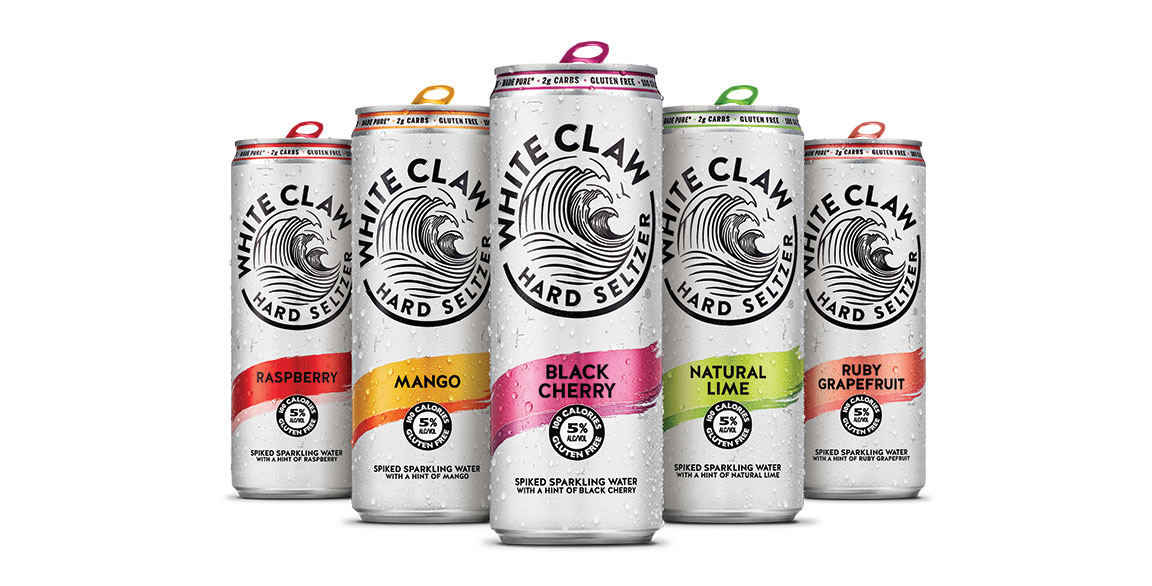 By Flavor & The Menu
January 13, 2021
Drink trends come and go, but one relative newcomer shows no signs of slowing down. In fact, the hard seltzer segment has taken the world by storm, delivering the largest growth to the beer category in 40 years.
White Claw is the key driver of the segment's acceleration, delivering triple-digit growth year over year since 2016. Despite the 150+ competitive hard seltzer brands available, White Claw is the No. 1 hard seltzer and commands a 75% volume share in the on-premise market.
Taking its name from the legend of when three perfect crests come together to form one beautiful wave, White Claw® is all about pure, crisp refreshment—with an added kick, of course. As a single-serve ready-to-drink product, it's perfect for a limited-touch on-premise environment. It also makes a great option in areas where to-go alcohol is legal.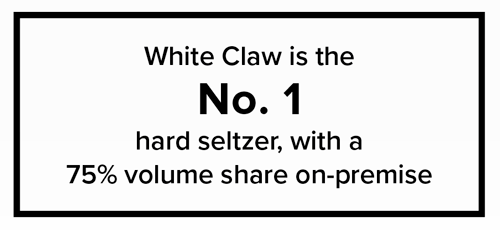 White Claw® has transformed the industry, capturing millions of consumers' hearts and taste buds by fulfilling an unmet need that beer, wine and spirits can't deliver. This is driven by consumers' desire for convenience, quality, flavor and better-for-you products. Crafted with quality ingredients, White Claw® Hard Seltzer is made from a blend of seltzer water, a gluten-free alcohol base, and a hint of fruit flavor. Each 12oz can has 100 calories, 5% alcohol and 2g of carbs, which has helped the brand achieve wide appeal among both women and men.
While Black Cherry and Mango remain its top flavors, White Claw® has continued to expand its offerings to include Watermelon, Raspberry, Ruby Grapefruit and Natural Lime.
Find out more at www.whiteclaw.com