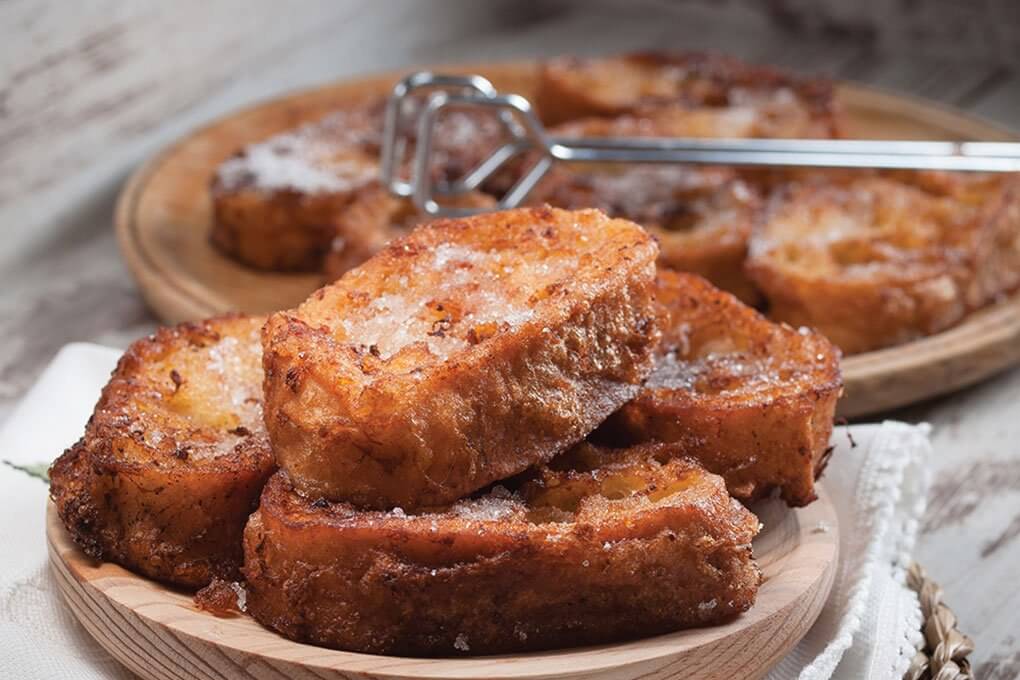 By Flavor & The Menu
April 27, 2019
SPONSORED CONTENT WITH MONIN
Pinpointing innovative, appealing flavors that hold modern menu potential istruly an art. The culinary team at Monin's Flavor Innovation Center takes flavor development very seriously, dedicating itself to identifying and tracking new trends through analysis of both proprietary and secondary research. In addition, they use an "eye to the street" approach that includes frequent, global market excursions.
Monin is calling out Vanilla Spice as the "Flavor of the Year." Versatile, nuanced and surprising, this modern-meets-traditional flavor has a complexity that's crafted from the finest ingredients sourced from around the globe.
"We begin with pure cane sugar and rich Madagascar vanilla beans for a dark, creamy flavor and sweet, buttery aroma," says Darren Loscalzo, VP of innovation for Monin. "We add cinnamon extract from Sri Lanka, cardamom extract from Guatemala, and nutmeg and clove essential oils from Indonesia. These ingredients work together and complement each other in a way that can only be described as delicious. The result is a versatile, balanced flavor with subtle notes that tell a worldly story."
Perfect for Summer Sipping
The cocktail trend today sees intriguing flavor play presented in sessionable, social drinks. It's all about the surprise and delight, introducing flavors in memorable ways.
"Our Vanilla Spice Citrus Sparkler is refreshing and different—a perfect combination for modern consumers," says Loscalzo. This signature drink is an easy build with vodka, fresh lemon juice, Monin Vanilla Spice Syrup and club soda. The versatility of this syrup is impressive. "The Vanilla Spice, with its notes of cardamom and cinnamon, pairs really well with rum drinks, too," he says.
The Tropical Vanilla Spice Daiquiri stars dark rum, fresh lemon juice, Monin Vanilla Spice Syrup, Monin Coconut Purée and bitters. "Daiquiris mean summertime, and this one stands out with gorgeous tropical flavors—with just a little oomph of something more," says Loscalzo.
Primed for Coffee Culture
Consumers expect to see elevated coffee programs wherever they go, from their local coffeehouse to their favorite restaurant brand.
"We developed the Vanilla Spice Dulce Iced Latte with the idea of serving up a unique take on the beloved latte," says Loscalzo. The latte sees espresso, steamed milk, Monin Vanilla Spice Syrup and a drizzle of Monin Dulce De Leche.