Katie Sutton
Chef and VP of Culinary Innovation
Food & Drink Resources
Today, many of us in the foodservice industry are approaching life in and out of the kitchen with more thoughtfulness, consciousness, and a new awareness. This impacts how we engage—socially, ecologically, and financially—in our approach to food development. Change and challenges always stimulate creativity and new solutions; it is time for the artist and problem-solver in all of us chefs to emerge and thrive.
At this year's National Restaurant Association Show, we at FDR (Food & Drink Resources, a culinary innovations agency) will be searching for ways to emotionally and socially connect our clients with their customers and employees on a deeper level; showing their appreciation of patronage and service, whether it is via sustainably minded menu development, IT solutions, social media, or labor enhancement through better equipment and/or training solutions. I will also be on the lookout for organic and clean food products, as well as distribution solutions, creative solutions for reduced labor, and new kitchen gadgets and equipment (a.k.a. shiny new toys).
Here are five trends I'm watching in the coming year: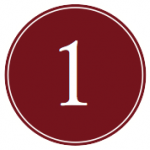 Authentic Latino Foods
My love of all things Mexican outshines even the adoration I have for all things French. Seeing authentic, regionally inspired Mexican cuisine emerge alongside of its sisters from Cuba, Brazil, Argentina and Chile has me diving back into its discovery and dusting off my Diane Kennedy and Rick Bayless cookbooks, as well as purchasing the new Gran Cocina Latina Cookbook, The Cuban Table, and Nopalito. I'm seeing these cuisines being prepared spectacularly by millennial chefs driven to perfecting and improving the recipes they grew up with. I'm loving restaurants like Taco Rosa in Irvine, Calif., and Nopalito in San Francisco, and cannot wait for fast casual to catch up with these tantalizing flavors.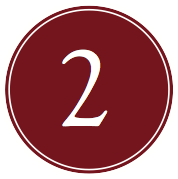 Food Hall Expansions/Pop Ups in Food Halls
Driven by passion, chef-driven concepts and pop-ups in food halls are driving fast-casual food innovation right now. These fearless concepts are helping us see the path menus are taking. All of us working in and on chain concepts should be watching food halls—from Boxpark in London to 4th Street Market in Santa Ana—to help us guide our own research and development.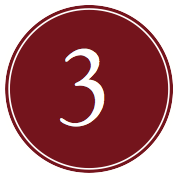 The "National Geographic" Effect
To follow the migratory paths of humans along with the blending of our backgrounds and nationalities through travel, marriage, and relocation is to learn the history and the development of the foods we are eating today. In the '80s and '90s, Fusion Cuisine left a bad taste in people's mouths with forced food mash-ups that lacked authenticity. What we are seeing today is the organic growth of cuisines through mash-ups resulting from a chef's background, and who was cooking in the kitchen at home and where they grew up. In Los Angeles, try the Ramen Burrito at Komodo, or the German Fried Rice at Biergarten in Koreatown—nearly every city has its own global mash-ups that are as exciting and unique as the individual creating it.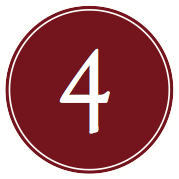 Israeli Cuisine
We've been watching the veg-centric and healthy eating trends grow and become mainstream over the last couple of years. Israeli cuisine fits well into these two trends. A country that by nature has a healthy diet centered around seasonality, Israel's cuisine is picking up culinary traction in America, with restaurants like Shaya in New Orleans, and Zahav in Philadelphia. Zahav's Michael Solomonov really got me following this cuisine when he released his cookbook, Zahav, and won the 2017 James Beard Chef of the Year award.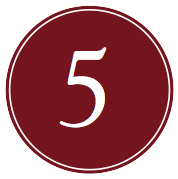 High-End, Nostalgic Cuisine
There is a new emergence of foods and service we remember with a nostalgic fondness, whether we experienced it as children, or worked for chefs that produced the cuisines in the day when James Beard himself might discover you. Whether it was The Mansion on Turtle Creek or Routh Street Café producing Southwestern and Texan cuisine, or Stars in San Francisco fathering local and seasonal American cuisine, we seem to be craving a rebirth of high-end cuisine, and I'm seeing new restaurants in New York and Chicago using gueridon service, fileting sole tableside, or just putting a sauce soubise under a lovely sea urchin, served with an incredible Gamay (I'm getting nostalgic over this dish I just experienced at Le Vin Papillon in Montreal).
To register for the National Restaurant Association Show 2018, visit Restaurant.org/show.

More in our "Five Trends" Series
Five Trends I'm Watching in 2018 by Rob Corliss
Five Trends I'm Watching in 2018 by Kathy Casey
Five Trends I'm Watching in 2018 by Charlie Baggs
Five Trends I'm Watching in 2018 by Dave Woolley