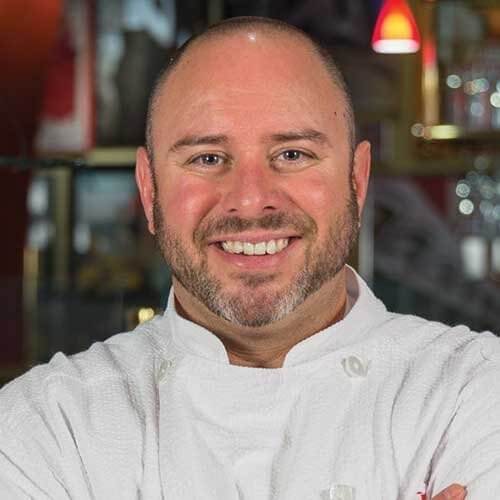 Dave Woolley – Chef of Fun Things to Cook, CD Culinary Approach
Find Dave on Facebook
Chicago is such a vibrant culinary city, and combining that inspirational setting with the National Restaurant Association Show always fills me with new insights and fresh ways to look at our industry. It also reminds me that the foodservice industry is in a constant state of evolution.
I always look for certain innovations at the show—categories like packaging and equipment, because their evolution moves at a faster clip, and also any value-added food experiences being presented in a cutting-edge way, as this is always inspirational for me in my job as a culinary consultant.
Here are five trend and concept observations I am watching right now: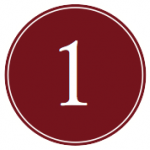 Intellectual Food Television
Netflix and Amazon have had a good run of food documentaries and shows lately, but it was the recent release of Ugly Delicious that really had me pondering this trend of a different kind of intellectual food movement I see in this streaming content. It stretches the education and ideas into a place that looks into the food world, and the direction of "food shows," in such a profound and impactful way.
Shows like Rotten, Chefs Table, Rebel Without a Kitchen, Poh & Co, Bugs, Tastemade and interesting food/travel shows like Somebody Feed Phil. This has me wondering about the impact these types of shows might have on consumers' further knowledge of food.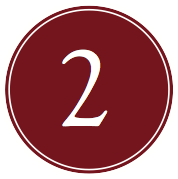 The Legacy Brand Reboot
Heritage restaurant brands are getting into the makeover game, leveraging both tradition and innovation in their overhauls, even subtle ones. Restaurant brands, especially legacy brands, need to keep their eye on the ball, and while the In-N-Outs of the world will always hold firm, there are many brands that have to adjust every so often, even if it's only a décor tweak. What will all the poke restaurants do in 10 years—will it still be on trend enough to have an entire concept around poke or will they need to evolve? Some brands are going back to their roots while others are fully changing it up.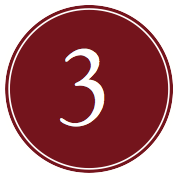 Kiosk Grab 'n Go
This segment has leveled up quickly and it's exciting to watch where it goes. An extension of Home Meal Replacement, grab-and-go kiosks really change up on-the-go eating. Airports have helped fuel this trend and it is starting to permeate a few large cities as well. As technology advances, so will this trend.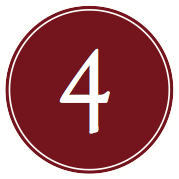 New Tiers in Healthy Eating
I'm seeing a trend in food-wellness tiers of good, better and best. These tiers are ranging from the subtle whole-food movement to mega-clean eating. For instance, there are more vegan foods on the market that aren't necessarily as good for you as one might think, as they are perhaps trying to mimic the fat and flavor in meats, for example, or can be a fairly processed item. With that said, this is also showing us that clean-eating vegans want to indulge more, and perhaps are finally able to.
Non-vegans are approaching their eating in this way too, giving a break to "good" eating v. super-clean "best" eating, especially in terms of the veg-centric movement becoming a bigger dining trend ("I can eat that bacon, because it's folded into fire-roasted vegetables."). I think diners are starting to look closer at their food consumption, even subconsciously, in the context of good, better and best.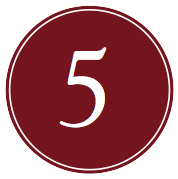 Further Usage of Fruits & Vegetables
This is perhaps an extension of the preservation trend, with a lot of root-to-stem usage of fruits and vegetables. As chefs are taught in culinary school and in the kitchens in which they hone their craft, this is in part simply about trying to get 100 percent utilization or an even longer shelf life out of a product.
From the outside, it's about food-cost maximization. But from the chef's view, this is about creativity and a "What if?" culinary curiosity with fruits and vegetables today.
This is about preserving produce in various ways to maximize pricing, not to mention the plant-based eating revolution in which chefs are in constant search of new ways to serve produce, many of them approaching them like meat with similar preserving or even smoking techniques.
I am in tune with the idea of a pit or seed that typically would be discarded, or the rind being further used. I am especially seeing the impact of this in the handheld and sandwich capacity, and in terms of a standard cucumber pickle alternative.
Like salt is akin to making food taste better so is acidity in the battle for flavor balance, so it is a very easy thing to see the sour fermentation trend trickle down into mainstream to achieve a well-balanced flavor-bomb sammy that is so craveable to us all.
To register for the National Restaurant Association Show 2018, visit Restaurant.org/show.

More in our "Five Trends" Series
Five Trends I'm Watching in 2018 by Rob Corliss
Five Trends I'm Watching in 2018 by Kathy Casey
Five Trends I'm Watching in 2018 by Charlie Baggs
Five Trends I'm Watching in 2018 by Kim Haasarud
Five Trends I'm Watching in 2018 by Katie Sutton