www.liquid-architecture.com
Instagram: @khaasarud
We are in the next "golden age of the cocktail." There are so many exciting things happening in our industry, globally. There is one macro trend that threads many current trends together: Authenticity—in its origin, how something is made, and how it is sold and marketed. We've often seen brands that do a lot of smoke-and-mirrors marketing, but younger generations can see right through this—they are tired of being marketed to, and what resonates with them are the stories (and brands) that feel authentic and real.
As a beverage consultant, I have a diverse range of clients and projects. From working on national accounts via Liquid Architecture beverage consultancy to The LAB, a drink development space for bartenders and other beverage professionals, to large-scale events via Rattle & Rum, bringing craft cocktails to the masses. I also serve on the board of directors of the U.S. Bartenders Guild. So, trends are very important to my businesses and on multiple levels. Events like the National Restaurant Association Show are a go-to for me to keep abreast of the many exciting trends influencing my businesses and our industry.
At this year's National Restaurant Association Show, here are five areas that I'll be focusing on, based on trend-driven concepts: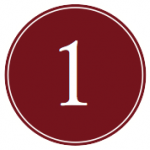 Fast-Craft Cocktail Items
Sure, beverage developers can create any number of infusions and syrups, but this is hard to do on a large scale. We need it to be "easy in" to incorporate for "fast-craft" cocktails—drinks that are "craft" in their flavor complexity, but easy to execute. I'm interested in more varietal-based products as well as more spice and botanical products that have beverage applications. I'm also super excited for Seedlip, a nonalcoholic distilled botanical spirit out of the United Kingdom. That's the type of innovation that is appealing right now.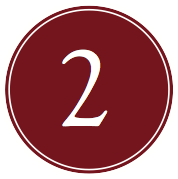 Niche-Focused Items & Products
More and more beverage clients are going in niche directions with their bar and/or beverage concepts, whether it be "Garden to Glass," "Modern Archival Classics," "Whiskey Speakeasy Bowling Alley" or "Apres-ski!" I'm constantly seeking out interesting products just to have in my archive of ideas as they come up.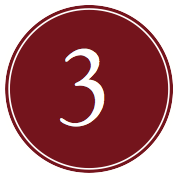 Unique Serving Vessels
I'm looking for both "vintage-inspired" items as well as sleek, new designs. Some glassware companies are offering more unique items, like etched glassware, embossed designs, etc.—these are really interesting right now. And, it doesn't have to be glass, per se, but also other materials. Punch bowls are another trending item I'm looking for—they need to be durable and unique.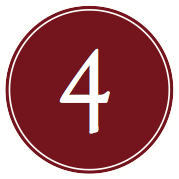 Sexy but Durable Bar Tools
There have been some unique bar tools (copper-plated, black matte) introduced recently, but I've been disappointed in their functionality. They often tarnish, chip or even break after some moderate usage. So, in the spirit of function over form, I'm looking for some solid, durable bar tools that are more unique looking than the standard.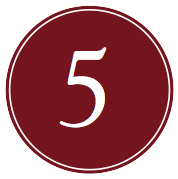 Instagrammability Advancements
The U.K. is way ahead of the U.S. in the beverage garnish game, as well as the way they promote food and drinks on social media. There are some creative garnish options out there (garnish printers, candied fruits, stencils, smoke boxes, powder rimmers, etc.), but I think we've just barely scratched the surface here—I'd like to see some fun, easy-to-execute options to make cocktails more Instagrammable. I'd also like to see more mobile-friendly tools to record and promote drinks and food. There are some amazing Instagram accounts that incorporate a lot more technology—camera work, angles, mini-videos—it's all pretty advanced, technologically and really elevates the idea of promoting food and drink on social media channels.
To receive Liquid Architecture's quarterly newsletter with cocktail trend information, sign up here.
To register for the National Restaurant Association Show 2018, visit Restaurant.org/show.

More in our "Five Trends" Series
Five Trends I'm Watching in 2018 by Rob Corliss
Five Trends I'm Watching in 2018 by Kathy Casey
Five Trends I'm Watching in 2018 by Charlie Baggs
Five Trends I'm Watching in 2018 by Dave Woolley