by Kathy Casey
Twitter: @KathyCaseyChef
Facebook: https://www.facebook.com/kathycaseychef
Instagram: KathyCaseyChef
In my work as a food and beverage consultant and as a chef and restaurant owner, it's critical to keep a keen eye toward trend-forward ingredients and concepts. This not only influences my menu development work, but also presents growth opportunities for the brands I represent.
Each year, the National Restaurant Association Show brings to life many trends and concepts on the front burner of the foodservice industry. Here are my Top Five—what I'll be on the lookout for at the upcoming 2018 National Restaurant Association Show: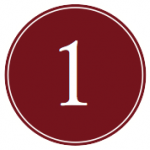 Speed-Scratch Flavors
I'm always on the lookout for exciting, bold flavored condiments, seasonings or toppings that I can speed-scratch into other items. These are flavor amplifiers that also help alleviate labor. What are new ingredients I can add to an aïoli to really amplify the flavor? Perhaps it's a new, spicy curry-carrot kimchi. I look for these to add flavor across menu categories, whether in a beverage, entrée, appetizer, soup, sandwich spread, or dessert sauce.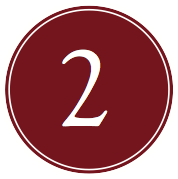 Sustainable Seafood Options
For my forthcoming restaurant, Lucky Louie Fish Shack™, opening in Sea–Tac Airport in 2019, I'm looking for sustainable seafood options as this is a frequent expectation among consumers now. I'm also considering other well-priced seafood solutions, like unique by-products or cuts, or nontraditional, under-utilized seafood options that I can use in dishes like soups and chowders.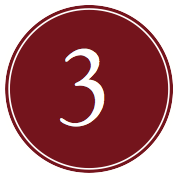 New Food Packaging
Food packaging is going through a big evolution. With foodservice delivery systems disrupting the industry, menu developers need to be considering new packaging—not just with good holding power but with the capability of ensuring food safety/security through the delivery process. I'm looking for packaging that's unique, recyclable and/or compostable, as well as cost effective.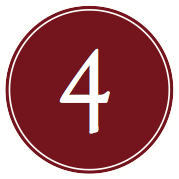 Healthy Power/Energy Ingredients
What's the next chia? What's the next set of unique ingredients that brings a modern health halo to a menu item? Whether it's a new ingredient or an item that's already made, I'm keeping an eye on the next seed, nut milk, power greens, etc., to incorporate into a variety of menu items ranging from snackable power bites to bowls to drinks—especially for my Dish D'Lish® Food T'Go Go® airport concept.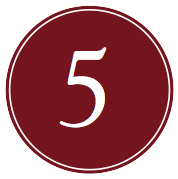 Unique Cocktail Garnishes, Glassware and Tools
As a drink developer, I always have an eye out for cocktail components that add a signature touch and a bit of "Wow!" factor. For garnishes, I love items like mini clothes pins to clip things (like a blood orange citrus chip) to the glass rim, or new cocktail picks that are really cool (perhaps with a feather accent). I'm also watching flavor enhancing garnishes like cubes of candied ginger, perhaps enhanced with lime zest or chile powder, or new pickled items for a Bloody Mary or martini. Unique cocktail tools are always interesting to me. I'm looking for tools not traditionally used for drinks, like little atomizers for spraying flavor enhancements and spirits, which offer an elevated experience.
In glassware, I'm looking for a new, tall glass that has personality and sophistication but is durable and dishwasher-safe, and not too heavy or bulky. A 12-13 oz. glass is my sweet spot for long drinks. I'm also on the hunt for distinctive glasses that can be exclusive to nonalcoholic beverages—to ensure no mix-ups during service.
Straws are a hot topic these days, with plastic straws on the chopping block in a lot of states. Typically I don't recommend serving straws in drinks (unless it's a tall drink that benefits from a bit of "straw stirring") as I love the sensory experience of bringing the cold glass to your lips and the aroma of the drink and garnish. There are companies making really great paper straws that are sturdy, but I'd like to find more options in this area.
More in our "Five Trends" Series
Five Trends I'm Watching in 2018 by Rob Corliss
Five Trends I'm Watching in 2018 by Charlie Baggs
Five Trends I'm Watching in 2018 by Kim Haasarud
Five Trends I'm Watching in 2018 by Dave Woolley