Category: 2020 January-February Top Ten Trends
Trends you should be considering when it comes to developing your menu strategy in 2018 - with the National Restaurant Association
What are the five overarching trends driving successful beverage menus in 2018? We bring you the latest research.
Vegetables aren't just shining in food, they're lighting up the cocktail menu as well. Read on for inspiration and new flavor combinations
Sambal is a sexy hot sauce. The name alone seduces with the promise of faraway adventure. We asked four chefs how they use it.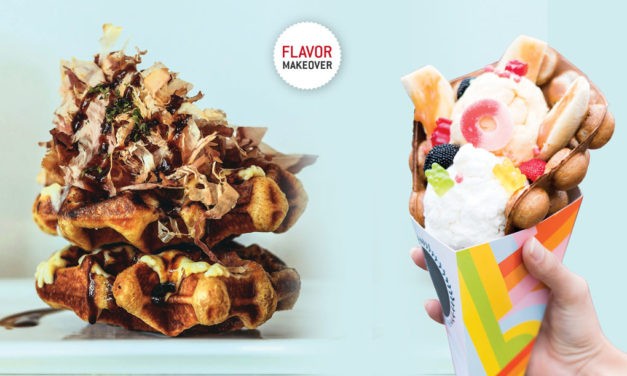 Unrivaled texture and guaranteed comfort extend waffles' reach as a go-to format for innovation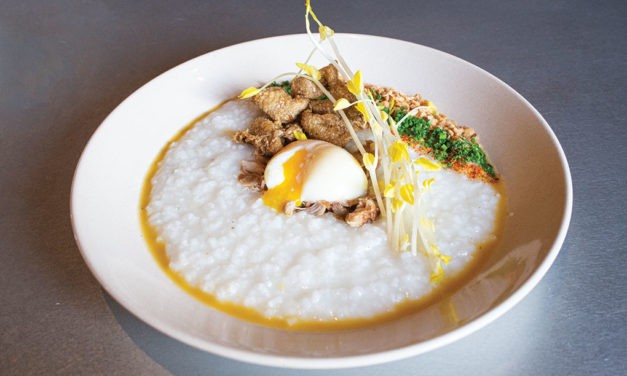 A cross-country tasting tour leads to new pathways of menu innovation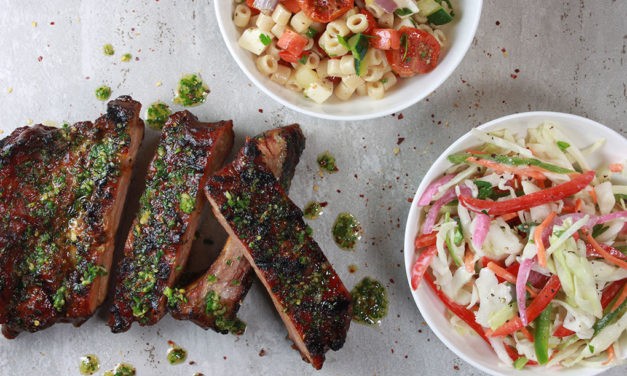 Today's tighter menus need SKUs that work harder

Commodity boards harness the momentum of the bowl trend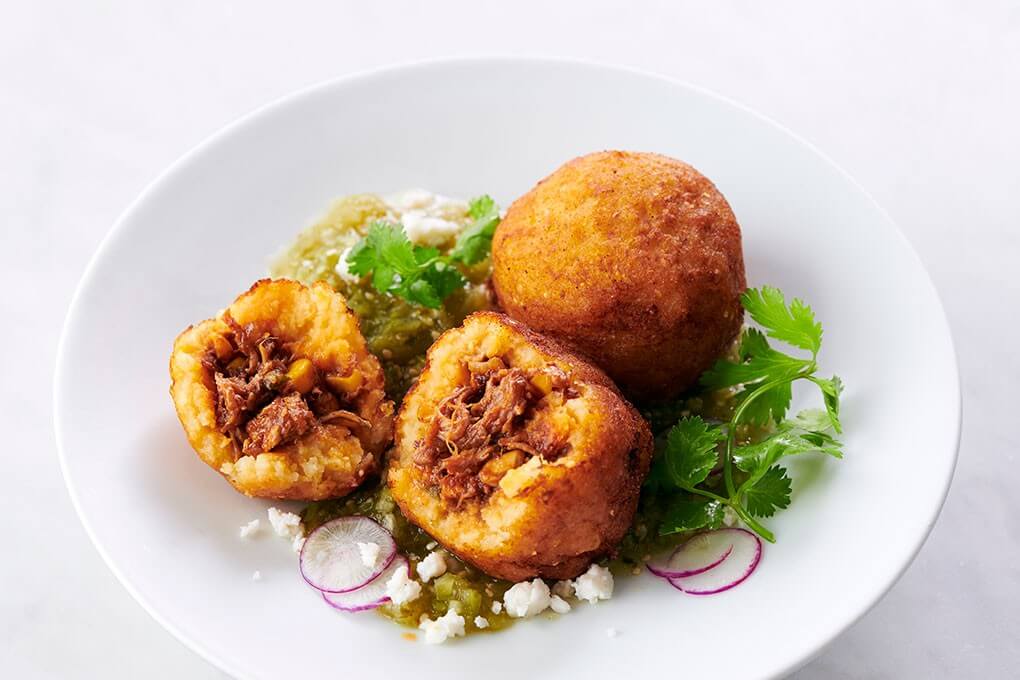 Mouthwatering Mexican-style tamale spheres made with Idaho® Potato tamale dough.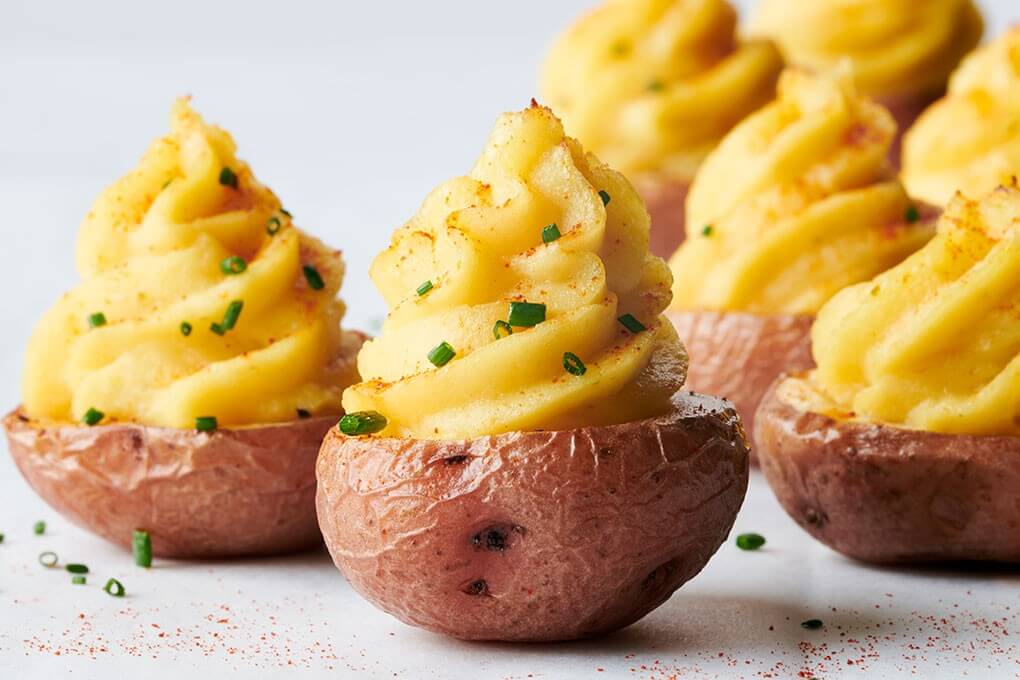 This devilishly delicious vegan starter is a tasty twist on the beloved, classic egg recipe, complete with a mustardy mashed Idaho® Potato filling and tangy tomato jam topping.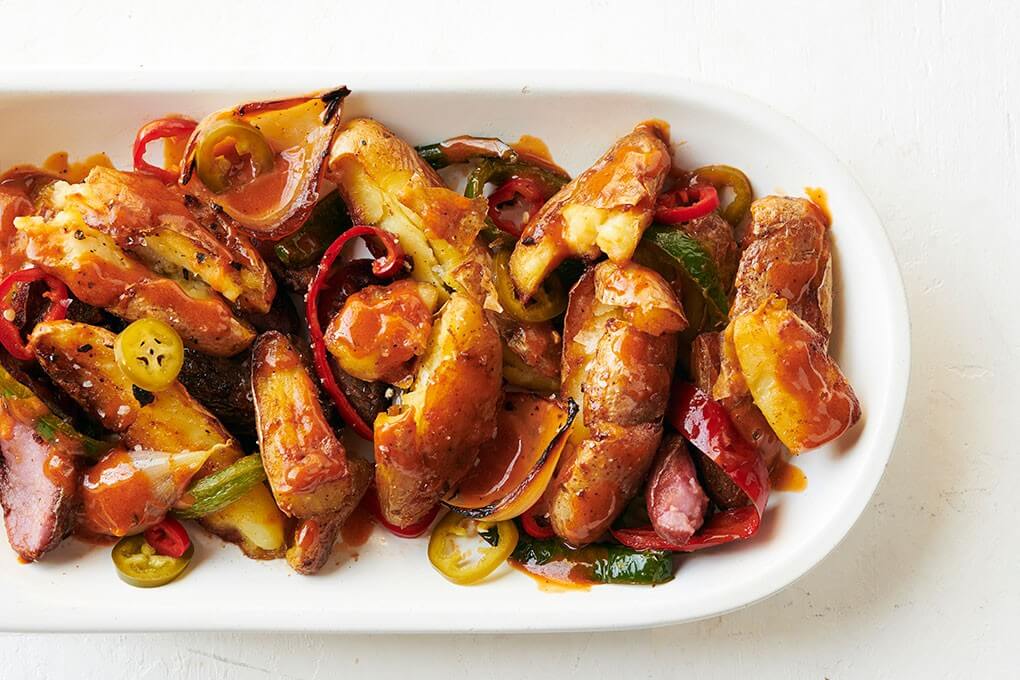 These Idaho® Fingerling Potatoes are roasted and pressed flat on a hot skillet, then topped with a thick and zesty homemade BBQ Butter.
INSTAGRAM
This error message is only visible to WordPress admins
Error: No posts found.
Make sure this account has posts available on instagram.com.
LATEST TWEETS
[statictweets skin="default" resource="usertimeline" user="" list="" query="" id="" count="3" retweets="on" replies="on" ajax="off" show="username,screenname,avatar,time,actions,media" /]