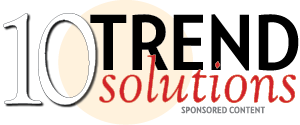 With today's innovation in cocktails, coupled with an unrelenting demand for entertaining, social menus, grown-up slushies and shakes offer huge opportunity. Modern versions riff on the classic cocktail culture, keeping the giant fishbowls of blue margaritas firmly in the rear-view mirror.
Casual concepts like burger bars, fried chicken joints and taco taverns are particularly well suited for adopting this cocktail trend: the frozen Negroni, frosé and the boozy milkshake all find an ideal home at casual concepts like these.
With their playful, relaxed vibe, modern slushies and shakes are poised to be the hallmark of these brands, helping deliver a vibe that many of today's consumers actively seek out.
On the menu
Jack's Snickerdoodle: Jack Daniel's Honey, rumchata, caramel, snickerdoodle, vanilla ice cream
—LVB Burgers and Bar at The Mirage, Las Vegas
Milkshaken: "French Toast": Cognac, vanilla ice cream, cinnamon, egg, apricot cream
—The Sixth, Chicago
Frozen Paloma: Tequila, grapefruit, lime, freshly squeezed orange juice and a secret ingredient
—Park Luncheonette, Brooklyn, N.Y.
Peach Old Fashioned: American Born Peach Bourbon, orange bitters, simple syrup
—Party Fowl, Nashville