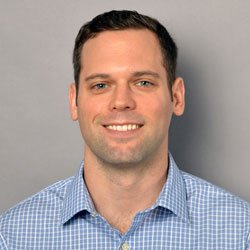 By Ben Carpenter, Associate Brand Manager, Bush's Best Foodservice
Briefly describe Bush's Best Foodservice and its value to foodservice operators.
Simply put, we always strive to live up to our name—providing the very best beans to tables across the country. We've been family owned since 1908, and we've always been dedicated to serving up the highest-quality, most delicious canned beans and bean-based products.
Bush's Best is well known for our "secret family recipe" of baked beans, but our product portfolio also includes Kidney, Pinto, Black, Great Northern, and Garbanzo beans, Blackeye Peas, Pork & Beans, and varieties with low and reduced sodium. And all of these have been crafted with our operator partners in mind—focused on labor-savings, cost-savings, and menu versatility.
Some examples include Bush's Best® Easy Entrées Texas Ranchero Pinto Beans, Classic Hummus Made Easy, and Chili Starter, all of which can be used in multiple menu applications and in several foodservice segments.
Describe Bush's Best Foodservice contributions to a modern menu strategy. How does Bush's Best Foodservice help foodservice operators with on-trend, flavor-forward ideas?
We've found that it's essential to collaborate closely with forward-thinking partners who are striving to do what's best for consumers and operators. We are a Founding Sponsor of the Culinary Institute of America's Menus of Change University Research Collaborative (www.MOCCollaborative.org) – an organization that includes leading scholars, foodservice business leaders, and executive chefs working together to advance healthier, more sustainable, plant-forward diets. This has provided a wealth of information and ideas that we can put into our products and pass on to our customers and their guests.
Additionally, right now is a great time to menu beans as more and more people are enjoying healthier, plant-forward diets. Our goal is to make sure our products and recipes help our customers take full advantage of the vegetable-forward menu trend.
Sometimes, it means developing "workhorse" ingredients that can play an important role in multiple menu items. More often, because beans are natural flavor carriers, it means using beans to weave delicious and unexpected veggie-centric items into the menu to provide tempting and satisfying flavors.
Beans are uniquely suited to stand out right now because they can be both economical and innovative, and they provide the protein content and satiating eating experience that was previously only filled by meat.
Describe a favorite recipe idea or menu application from Bush's Best Foodservice.
I'm a big fan of our recipe for Texas Ranchero Queso Fundido, featuring our new Texas Ranchero Pinto Beans. This is a bit of nostalgic dish to me—it reminds me of going out to eat at Tex-Mex restaurants with my family and friends when I was younger. I love unpretentious sharable menu items that bring everyone together, and this dish is certainly that! It's cheesy, a little bit spicy, and it's really fun to eat!
For more information on Bush's Best Foodservice, visit bushbeansfoodservice.com