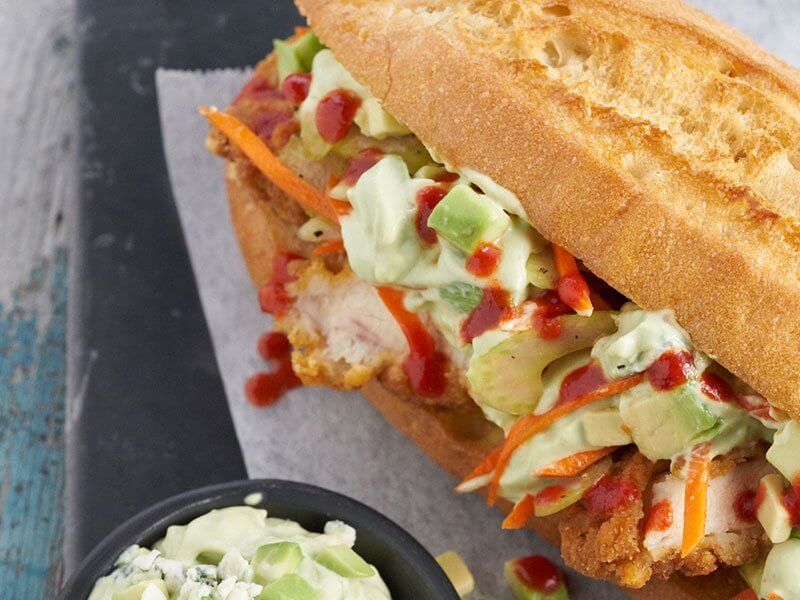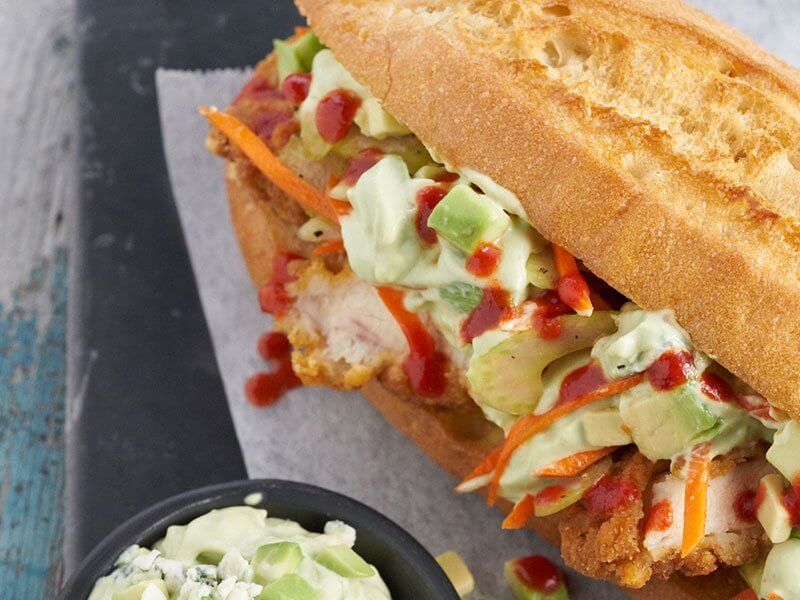 Ingredients
24 Hoagie Roll, Split and Toasted
72 Chicken Tenders, Fried
5 cups Frank's Hot Sauce
6 cups Carrot & Celery Slaw (recipe follows)
5 cups Avocado Blue Cheese Dressing (recipe follows)
Carrot and Celery Slaw
3 cups Shredded Carrot
3 cups Shredded Celery
3 tbsp vegetable oil
3 tbsp red wine vinegar
Avocado Blue Cheese Dressing
2 each Avocados from Mexico, Peeled, Pitted, Halved
1 each Avocados from Mexico, Peeled, Pitted, Diced
2 cups Blue Cheese Dressing
1 1/2 cups Blue Cheese Crumbles
Instructions
Carrot & Celery Slaw
Combine all ingredients.
Let sit for thirty minutes to soften.
Avocado Blue Cheese
Blend avocado halves and blue cheese dressing until combined.
Add blue cheese crumbles and diced avocado and mix until incorporated.
Build each sandwich
Build each sandwich by assembling in the following order:
Hoagie
3 chicken tenders tossed in ¼ cup hot sauce
¼ cup slaw
¼ cup blue cheese dressing
Serve warm.