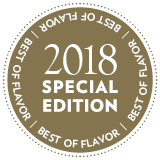 Back in 2011, Josh Thoma created a lobster roll and served it from a food truck in downtown Minneapolis. It wasn't long before word spread and the rolls were flying off the shelves, which helped pave the way for the brick-and-mortar version of Smack Shack that opened in 2013.
"We use the freshest lobster possible. It's flown in daily. I like to say the ocean is only three hours away," says Thoma, Chef/Owner of Smack Shack, serving casual coastal fare.
His chilled lobster salad is made with cucumber and tarragon and served on fresh griddled milk bread. "The bread is another key to our lobster roll. We use freshly made local bread, and you can taste the difference," he says.
The Lobster Roll is one of the top sellers for the restaurant, which also features a "roll of the week." Guests can try a twist on the classic with versions like the Southwest Roll, with a Cajun/Southwest flair. The menu also runs a Connecticut Roll: warm lobster tossed in butter, served with lemon and chive on a warm split-top roll.
Thoma says, "The feature rolls are great, but nothing beats the original!"