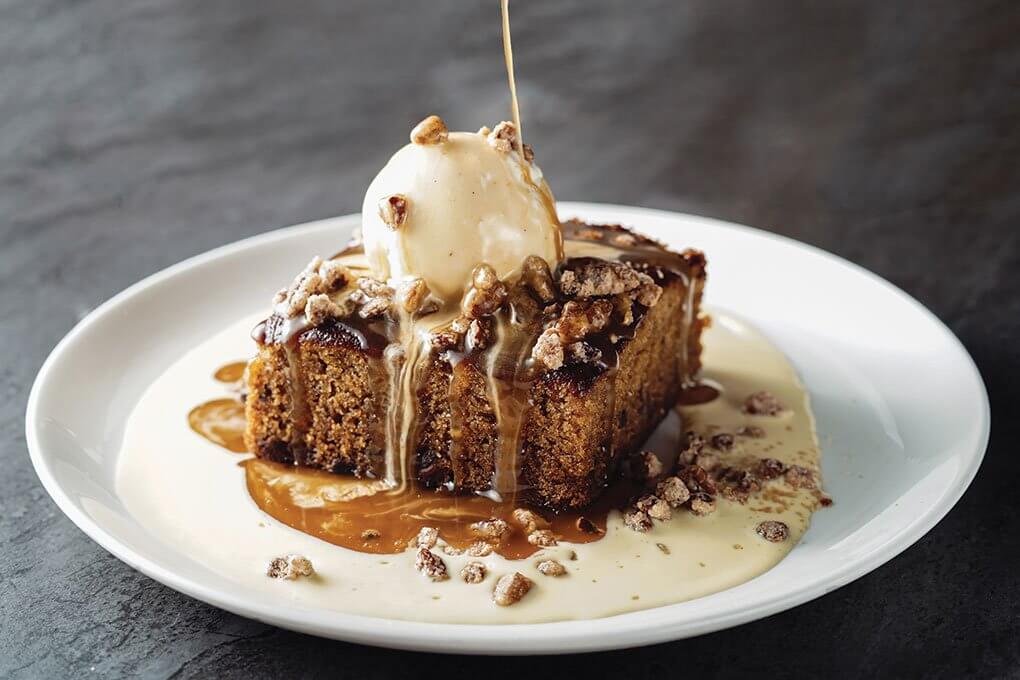 By Flavor & The Menu
April 19, 2019
The Sticky Toffee Pudding at Moxie's Grill & Bar was so beloved that taking it off the menu incited outrage, according to Brandon Thordarson, Corporate Executive Chef for the Canadian casual-dining concept, which has three U.S. locations in Texas. "We got hate mail, so it's back on to stay," he says.
Smart twists on this classic British dessert have made it a top seller at Moxie's, where the menu features diverse global influences. A warm, sweet and spongy date cake is balanced with candied pecans, providing salt and crunch. Buttery caramel sauce and bourbon cream custard drench the base, offering a fresh spin on the classic toffee-sauce topping, and a comforting scoop of vanilla-bean ice cream brings the dish home.
"The temperature of the hot cake with the melting ice cream brings the hot/warm elements together, making this dessert great for summer or winter," says Thordarson. "Guests love this dessert."