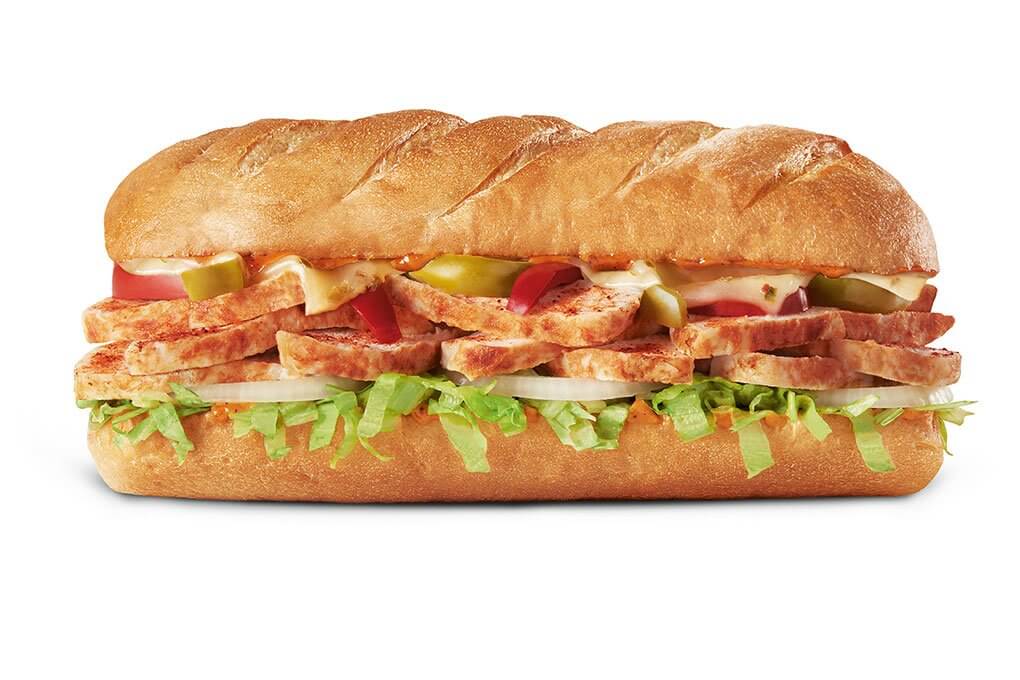 By Flavor & The Menu
April 19, 2019
Diners today continue to crave heat. Bold applications like Nashville hot and spicy flavors like Sriracha have exploded, with consumers continually showing a curiosity and love for all things hot. To celebrate its 25th anniversary, Firehouse Subs, the fast-casual sandwich chain, tapped into that love of heat and debuted the Spicy Cajun Chicken Sub.
"We know spicy is a flavor trend that our guests want," says Jay Miller, Director of Product Development. To achieve heat, Cajun-seasoned grilled chicken breast is topped with zippy cherry peppers, melted pepper-Jack cheese, housemade Cajun mayonnaise and mustard. "The red and green cherry peppers add a zesty bite that complements our tender grilled chicken and melted pepper-Jack cheese," says Miller. Lettuce and onions add crisp texture.
Served hot on a toasted sub roll, the Spicy Cajun Chicken Sub is Firehouse's first featured sandwich that includes chicken. It has been so successful that Firehouse has added it to the permanent menu. "The uniqueness of this sandwich makes it really stand out against our other subs," says Miller. "I am excited to say that it will stay on the Firehouse Subs menu."