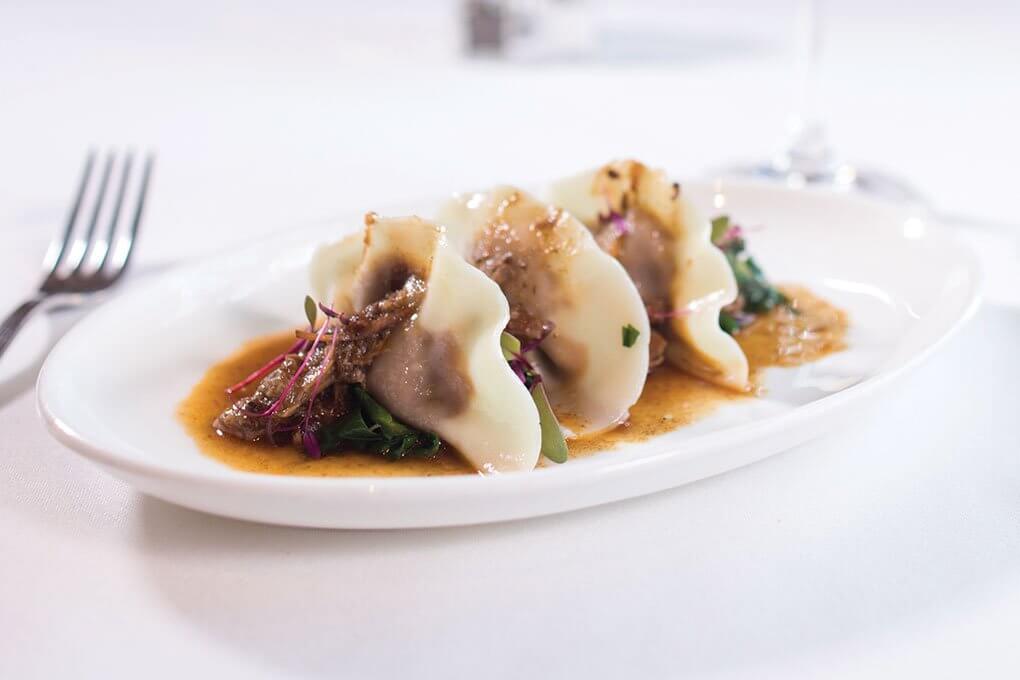 By Flavor & The Menu
April 19, 2019
If at first you don't succeed, try a different category. That's what made the Southern Oxtails & Dumplings a hit at Brennan's of Houston, a fine-dining concept that merges Texas and Creole cuisines.
The dish started out as an entrée, but its heavy cornbread pudding kept it from striking a chord with consumers. Executive Chef Joe Cervantez didn't want to throw the baby out with the bathwater, so he ditched the cornbread pudding and moved the dish into the appetizer category.
"It was an instant hit," says Cervantez. "The first night we sold out and had to up our prep for the following night." Collard greens are topped with braised pulled oxtail dumplings, followed by potlikker jus.
"The rich and fatty oxtail combined with bitter greens are hit with a dash of cane vinegar to balance out the flavor, and also hit with a surprise zip from Trappey's Peppers," says Cervantez. The potlikker jus brings all the dish's elements back together.
Lighter than its entrée predecessor, the dumpling appetizer gives consumers the Texan and Creole flavors they crave in a format that optimizes the dish's appeal. Building on the success of the appetizer, Cervantez is experimenting with an oxtail crêpe for the brunch menu.