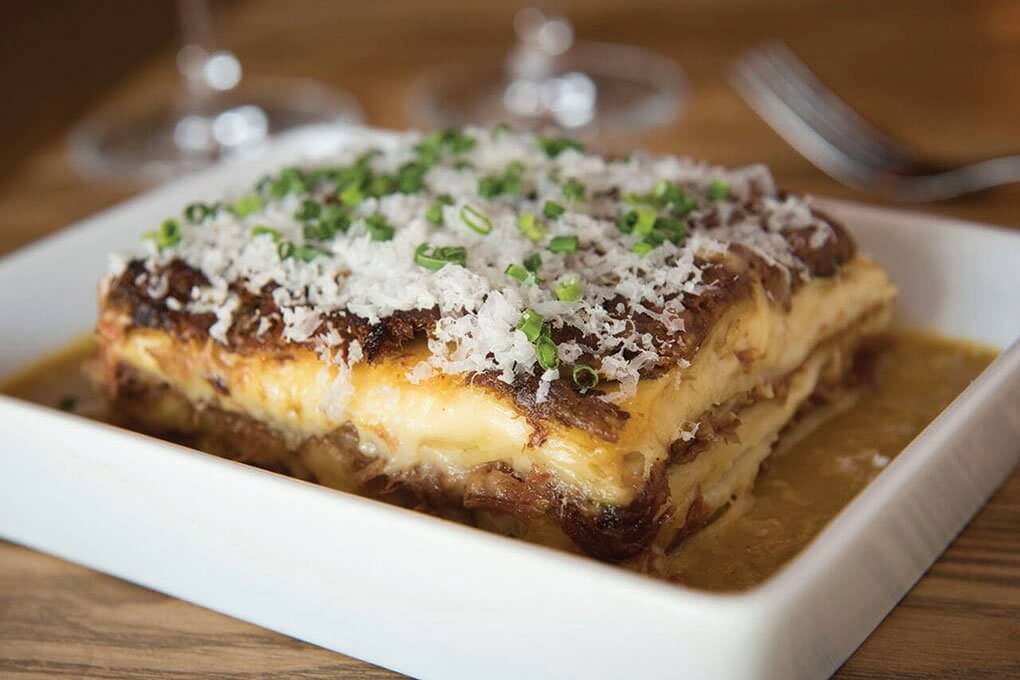 By Flavor & The Menu
April 19, 2019
When Chef/Owner Michael Pirolo took the Short Rib & Taleggio Lasagna off the menu at Macchialina, some of his regulars cursed him. Some wept. Naturally, it went back on and has been a fixture at this trattoria ever since. "I think it's such a huge success because everyone loves lasagna, and when they order ours, it flips on its head their conventional idea of what lasagna is while still being delicious and comforting," he says.
Macchialina's lasagna includes Genovese-style braised short ribs (caramelized onion, rosemary and chicken stock) layered with traditional béchamel and Taleggio, which Pirolo describes as a "rich, funky cow's milk cheese." It's finished with Savoy cabbage and caramelized onions.
Although now a clear customer favorite, Pirolo first developed the recipe as a farewell meal for departing colleagues. "Anytime a chef or manager was moving on, I would make lasagna as a send-off, and the management team would eat and drink, reminiscing about old stories," he says. "Coming up with the recipe took numerous attempts, but I feel like it's the perfect balance of savory from the short ribs, the rich creaminess of the béchamel and the sweetness of the caramelized onions and cabbage."