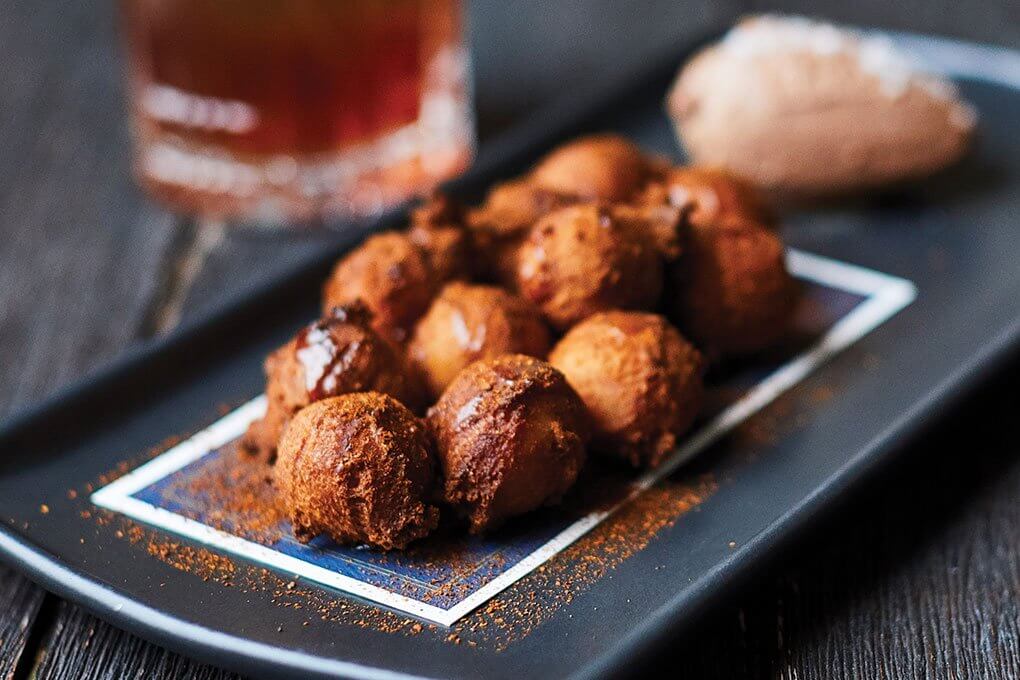 By Flavor & The Menu
April 19, 2019
Surprising diners with more than they bargained for is one of the hallmarks of successful menus today. At Henley, a modern American brasserie, Executive Chef Daniel Gorman delivers a Southern staple, the hushpuppy, but in an unexpected way.
For the Scorpion Chile Hushpuppies, classic buttermilk hushpuppies are seasoned with sea salt and scorpion chili powder, then drizzled with sourwood honey and paired with a quenelle of rich chicken liver mousse.
"This little app packs a punch of flavor with a combination of sour from the buttermilk, sweet from the sourwood honey, alongside salty and crunchy Maldon sea salt, spicy, fermented scorpion chili powder, and then to bring it all the way home, a rich chicken liver mousse," says Gorman. "The combination of flavors, textures and temperatures, simple as they may seem, are tantalizing and keep you coming back for more."
He credits the success of the dish to its simple, yet elevated profile. "It's true to who we are and what we do—humble and approachable Southern-inspired food with class," he says. "They're a crowd favorite—the puppies come out hot and crisp all night."