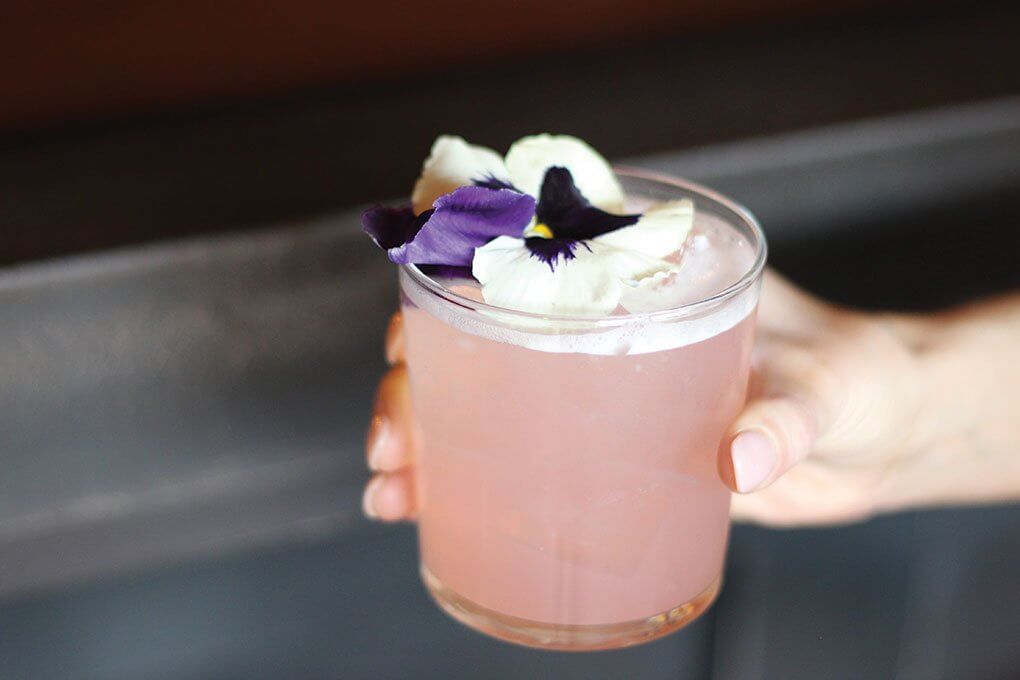 By Flavor & The Menu
April 19, 2019
As many consumers embrace the idea of sessionable drinks, low-ABV drinks are gaining favor. The success of the low-ABV Pansy Dropper at Walden, a neighborhood bar that also serves bar snacks and light Sunday brunch, illustrates the opportunity. With trendy rosé at the center of the drink, The Pansy Dropper is one of the bar's most successful beverages.
The pretty pink cocktail begins with a combination of Pratsch rosé, Dolin Blanc dry vermouth, lime juice and housemade mint simple syrup. The mixture is topped with Social Pink Grapefruit Ginger sparkling wine, which Bar Manager Eric Melvin credits with making the drink a superstar.
"The grapefruit, ginger and bubbles give the drink its life," says Melvin. "Without it, the drink is good, but with it, it takes the drink to a new level." An edible pansy garnish gives the cocktail a fun finish.
"This is the perfect drink for relaxing in the sunshine with your friends," says Melvin. "None of the ingredients have a high ABV, making it a perfect patio pounder, free of guilt—you can make a few extra trips to the bar without it hitting you too hard."