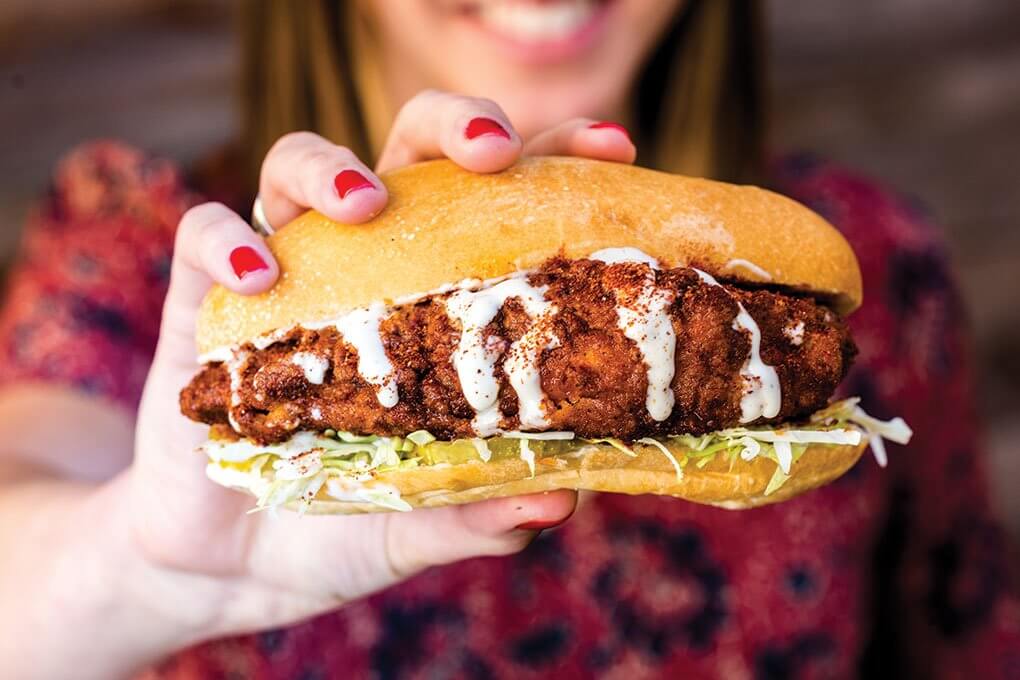 Jeff Newman, Culinary Director of fast-casual chicken concept Starbird, describes the Nashville Hotbird as "the most successful limited-time offering in company history—by a long shot." Its huge success earned the sandwich a place on the regular menu.
Nashville hot has proven itself a hit across the country, enticing diners with a craveable combination of crunchy fried chicken and punchy heat. Starbird's version follows a traditional process by dunking the chicken in a housemade oil blend and finishing it with a proprietary hot seasoning. Starring antibiotic-free chicken, the build is layered with mayonnaise, a housemade Greek yogurt ranch, classic slaw and dill pickles on house-baked bread.
"The Hotbird provides a perfect balance of heat, acid and creaminess," says Newman. "The overall flavor experience is different than traditional hot chicken as it doesn't kill your taste buds with an overwhelming burning sensation. Instead, it gives you just enough heat to keep you coming back."
Starbird invested in Nashville hot, rolling out both a Nashville Hotbird Taco and a Tender Box at the same time. "These items were well received by our guests, and still sit high on our top-sellers list," he says. In fact, because of the flavor system's overall success, the concept has since added Nashville Hot Loaded Fries.