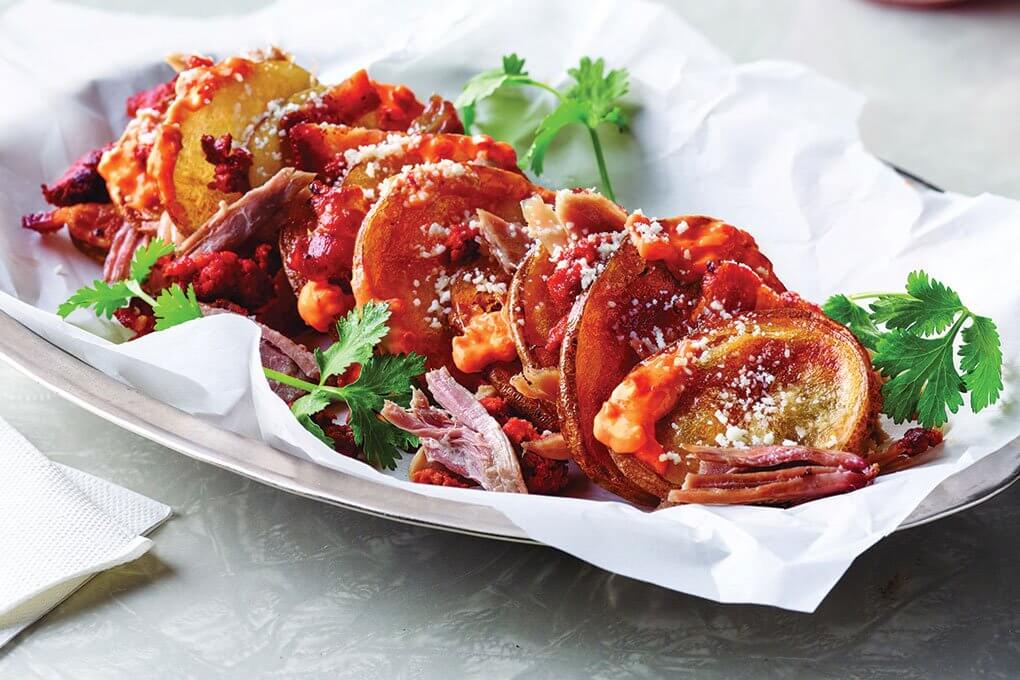 By Flavor & The Menu
April 19, 2019
Mastiff Sausage Company started as a San Diego food truck and caterer specializing in handmade craft sausages. It now serves up varied menus at two additional outlets: Liberty Public Market and North Park Beer Company.
Executive Chef/Partner Eric Gallerstein developed Idaho Potato Pig Fries, a perfect platform to showcase his carefully sourced and made pork products. He par-cooks russet potatoes in salt water, then freezes them to further break down their cell structure. He fries them to order, loading them up with house sausage, carnitas and crispy pork belly, then finishes them with housemade harissa aïoli, Cotija cheese and cilantro.
"This is a flavor bomb—the versatility of the potatoes makes them a perfect medium to carry the balancing flavors of bright and spicy harissa, mellowing Cotija cheese, rich pork with a variety of textures, and cilantro to add freshness and a lighter finish," says Gallerstein.
"It's a unique dish with a unique presentation and, most importantly, it is absolutely delicious."
For variation on the dish, he suggests subbing out different cuts of meat, cheese and herbs. "One of my personal favorites is using lamb, mint and feta, which go perfectly with harissa."