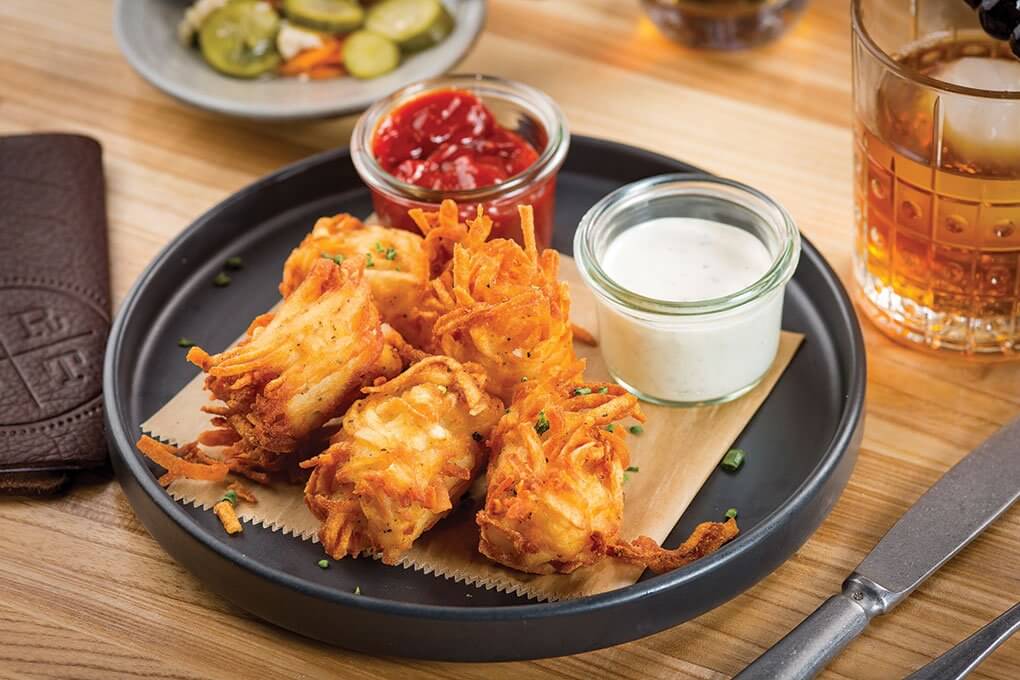 By Flavor & The Menu
April 19, 2019
The Housemade Jumbo Tots served at Make Room for Truman encapsulate the mission of this new concept from Houlihan's Restaurants. This modern steakhouse that serves American and Midwest fare prides itself on craftsmanship.
"We slow-braise things. We pickle things. We use cooking techniques and methods that a lot of restaurants today shy away from because they're so time- and labor-intensive," says Michael Slavin, VP of Culinary & Menu Innovation, Houlihan's Concepts.
All of that careful, time-consuming culinary attention aims at capturing what Slavin calls "the independent spirit." "When we were developing recipes, we went with the notion that the menu felt really nostalgic and traditional, and singular in the marketplace," he says. "With that in mind, tots just jumped out at us as something we needed to do. We set out to make them from scratch and make them really special."
He shreds russet potatoes, combining them with egg, salt, white pepper, onion and chives; he doesn't add flour or potato starch. "We hand combine so we don't overwork the potato, forming and portioning them gently while naturally working up some of the starch from the potato," says Slavin. "It's all technique, which yields a tot that is super crispy on the outside, and moist and tender on the inside."
The Jumbo Tots are served with smoked paprika ketchup and "fancified" ranch. "The ketchup is less sweet with a nice smoky flavor, and the ranch features local buttermilk and lots of fresh herbs," says Slavin. The appetizer is the No. 2 seller, behind Skillet Cornbread. "We sell so many tots," he says. "They're incredibly craveable and delicious."