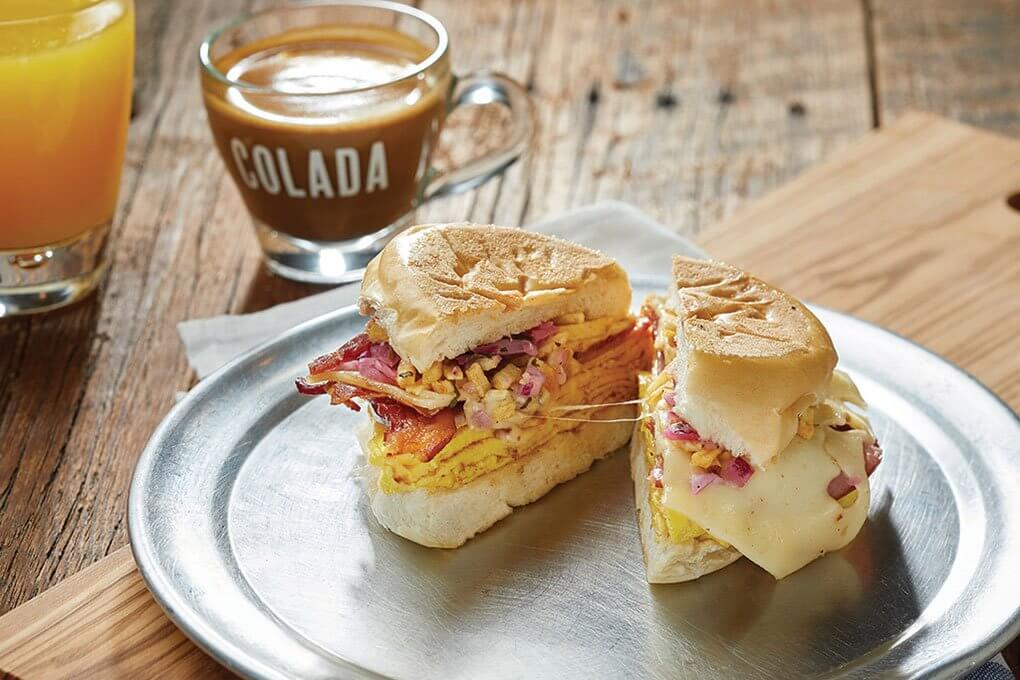 By Flavor & The Menu
April 19, 2019
From independents to national chains, versions of the Cubano sandwich abound. Fast casual Colada cleverly moves its interpretation of this craveable sandwich into the breakfast category, adding its own spin for a standout offering.
"So many coffee shops serve the same, tired breakfast sandwiches, and I knew if I was bored of that, a lot of other people probably were, too," says Alex Recio, Head Chef/Founder.
To switch things up, he decided to give the traditional American breakfast sandwich a Cuban facelift, creating the Havana Hangover. Ham is layered atop crispy bacon strips, along with eggs, melted Swiss cheese, crispy papitas (french fries) and onions on a fresh Cuban roll.
Savory and indulgent, this mash-up between a Cubano and a traditional breakfast sandwich has made the Havana Hangover a top seller.
Located next to a cycling studio, the café strategically offers egg white, avocado and turkey sausage substitutions, and will turn this and any sandwich into a bowl for health-conscious consumers, meeting guests' demand for personalization of experience.
"You can't name a better combo than a Cuban Colada coffee and the Havana Hangover breakfast sandwich," says Recio.