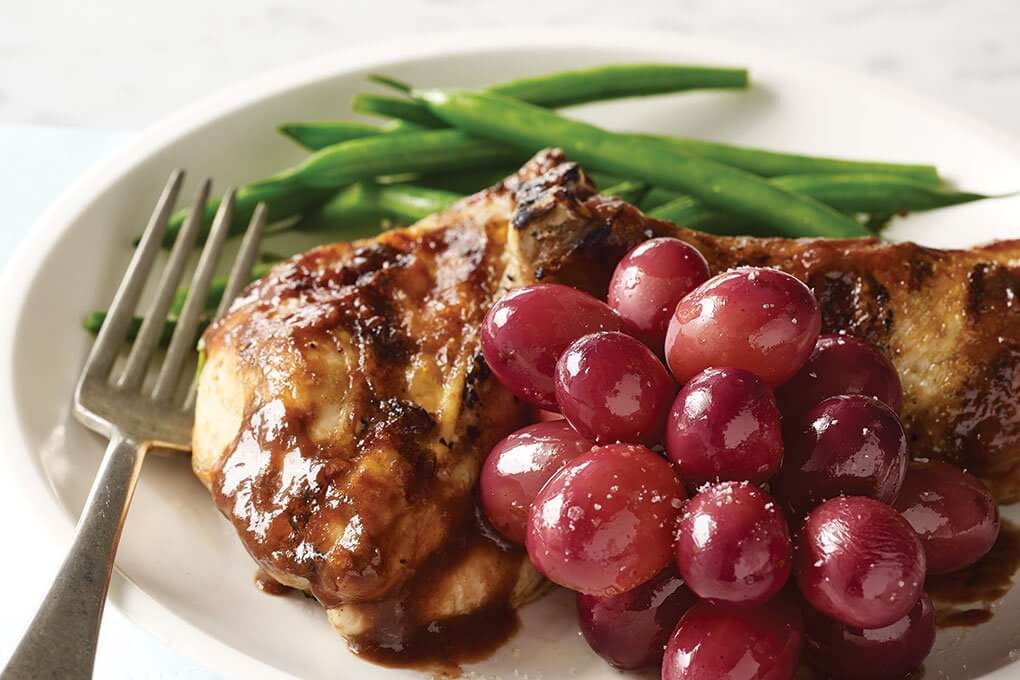 By Flavor & The Menu
April 19, 2019
The sauce combination of tamarind with red grapes is unexpected and delicious. In an inspired move, Billy Strynkowski, Director of Wellness for Restaurant Associates, a subsidiary of Compass Group, pairs it with grilled barbecue chicken and a side of roasted red grapes.
"Pairing tart tamarind with sweet grapes, and then accenting these base ingredients with honey, cumin, and coriander, creates a striking, layered flavor profile that takes notoriously neutral chicken to the next level," he says. "The grapes perfectly complement but do not smother the tartness of the tamarind. The result is an appealing burst of flavor. Pairing the finished chicken with a side of roasted grapes allows for more juicy grape flavor in a striking side."
The grilled chicken is coated with the red grape-tamarind sauce, which caramelizes in the final cooking. He finishes the chicken with another brush of the sauce for added moisture. "The use of red California grapes and tamarind together creates this unique barbecue sauce with a delightful sweet-tart flavor that imparts the chicken with almost a Caribbean/Floridian vibe," says Strynkowski.