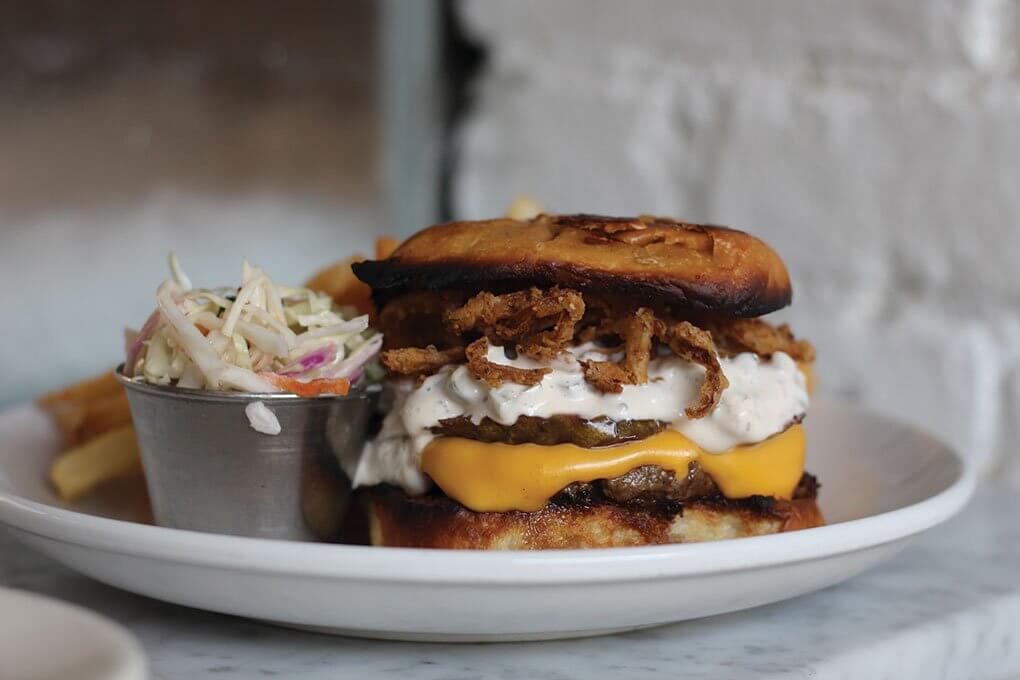 By Flavor & The Menu
April 19, 2019
While lobster rolls and fish plates usually draw guests to New England fish house concept Ed's Lobster Bar, the Ed's Brisket Burger is often a pleasant surprise.
The restaurant puts a unique Chinatown spin on the burger, sandwiching brisket, fried onions, pickles and tartar sauce on local pork buns, which are baked with pork inside, then removed before use. The result is a "magnificent pork flavor you don't experience with your average burger bun," says Chef/Owner Ed McFarland.
As for what's between those buns, tender brisket elevates the typical patty, while the fried onions contribute a crunch that pairs well with the sour pickles and creamy tartar sauce. Guests can double up on meat, or add a fried egg for added richness.
Available on the brunch, lunch and dinner menus, the burger is one of the only non-seafood items available at Ed's. By investing in a thoughtful flavor profile that offers something special, the burger allows Ed's to reel in a broader customer base. Says McFarland, "For the ambitious customers who order outside of the standard lobster roll, they are shocked by the caliber of Ed's Brisket Burger."