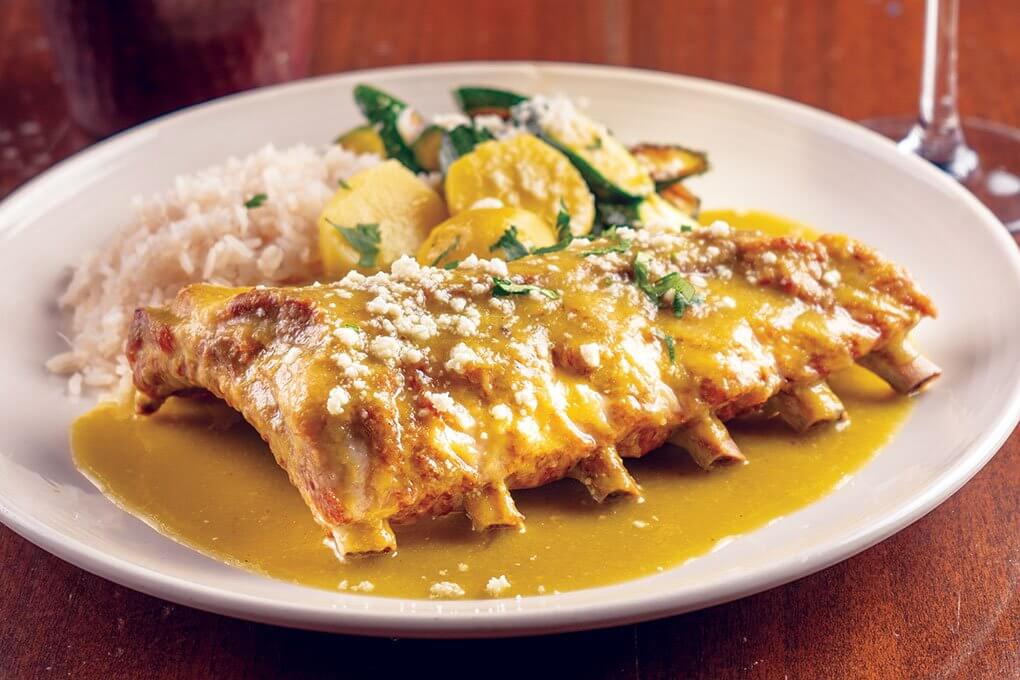 When a special sells out every time it's offered, you've got a winner on your hands. The Costillas de Cerdo at upscale Mexican restaurant Meso Maya have been moved to the regular menu as a signature item, thanks to that sellout performance. The dish features braised baby-back pork ribs with roasted creamy tomatillo salsa, served with potatoes, sautéed zucchini and white rice.
"The green tomatillo salsa, which has light, mild and tangy flavors, is smothered over fall-off-the-bone, 12-hour-braised, baby-back pork ribs," says Executive Chef Nico Sanchez. "The overall flavor experience is savory, with a buttery tang from the tomatillo salsa. This dish is inspired by a Mexican guiso, which is an authentic Mexican stew."
As the flavors work so well, Sanchez is thinking about moving the ribs into more menu items. "We may consider this as an option for our Budin Azteca, which is another signature dish, made with layers of homemade white corn tortillas and melted Chihuahua cheese, Monterey Jack and queso asadero, served with a meat or vegetable of the guest's choice," he says.