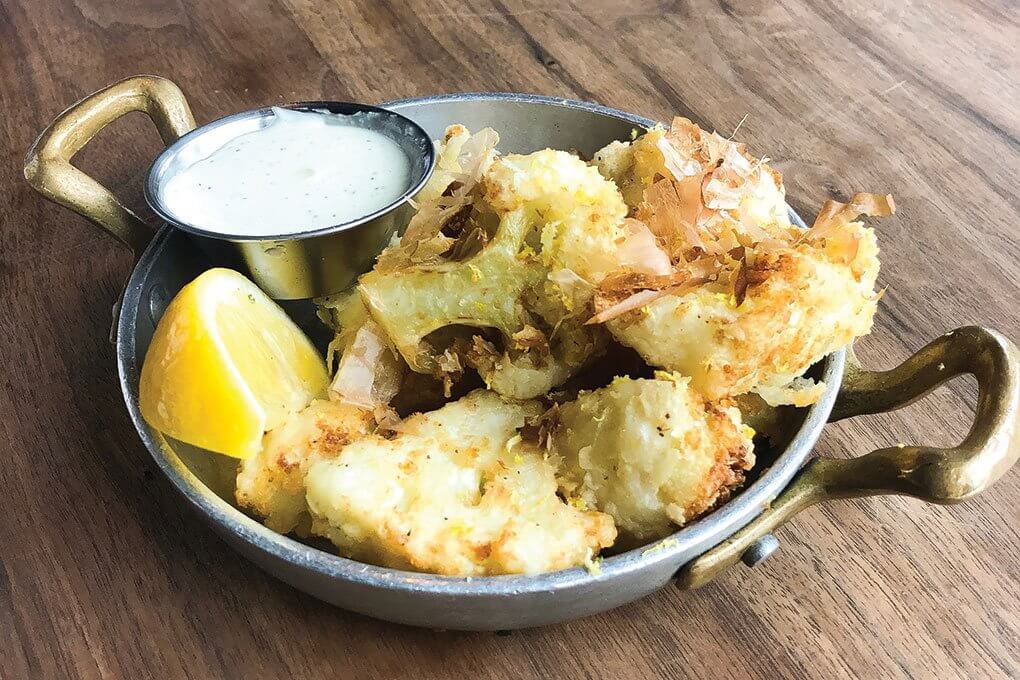 By Flavor & The Menu
April 19, 2019
When we talk about veg-centricity, we often talk about the strategic use of big flavor punches, from finishes of crispy pork, brushes of bagna càuda or dollops of soft cheese. At Eureka!, a New American bar-and-grill concept, R&D Chef Xenia Zampolli turns to bonito flakes (dried and fermented fish) for a sprinkle of umami over an appetizer of Cauliflower Bites.
Lightly battered, fried and tossed with salt, pepper and lemon zest, the cauliflower is garnished with bonito flakes and served with aïoli for dipping. The dish has become one of Eureka!'s signature starters.
"We are taking a very trendy item, fried cauliflower, and serving it in a unique way by adding the dancing bonito flakes," says Zampolli. "When bonito flakes are in contact with heat, they react with movement, as if they are alive and dancing. It has shock value when it arrives to the guest. The simple ingredients of lemon, garlic and cauliflower, when combined in one bite with the punch of the bonito flakes, leave your mouth watering for more."