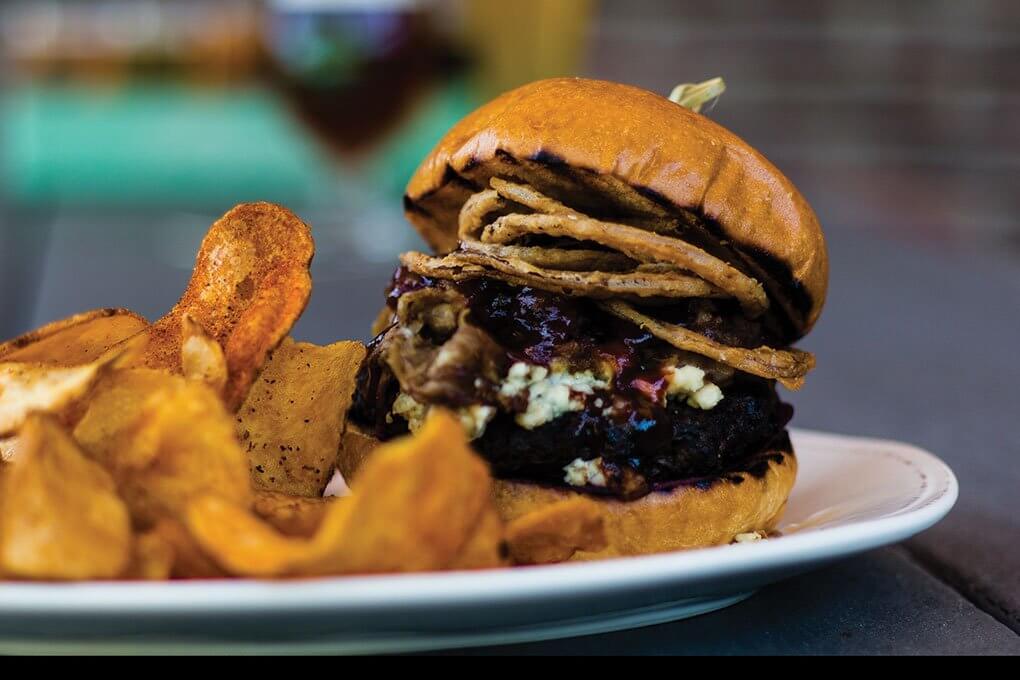 By Flavor & The Menu
April 19, 2019
The Brix Project, a gastropub offshoot of Playalinda Brewing Company, wanted to add a "must-order" burger to the menu. Executive Chef Justin Medina landed on the Brix Burger, starring housemade bacon jam, house brisket, barbecue sauce, pickled beets, blue cheese and smoky fried onions.
"We're located in a small town with a large fishing community that was used to classic burgers, so, as you might expect, some people were hesitant to order it," says Medina. "Since opening two years ago, the Brix Burger has taken off, and is now one of our most popular dishes on the menu."
Given its success, the restaurant now features a "burger of the week" every Monday, which features more eclectic builds. "It has encouraged us to continue to push the envelope and has encouraged our culinary staff to flex their creative muscles," he says.
"The burger of the week has also become something very exciting for our guests to look forward to each week."