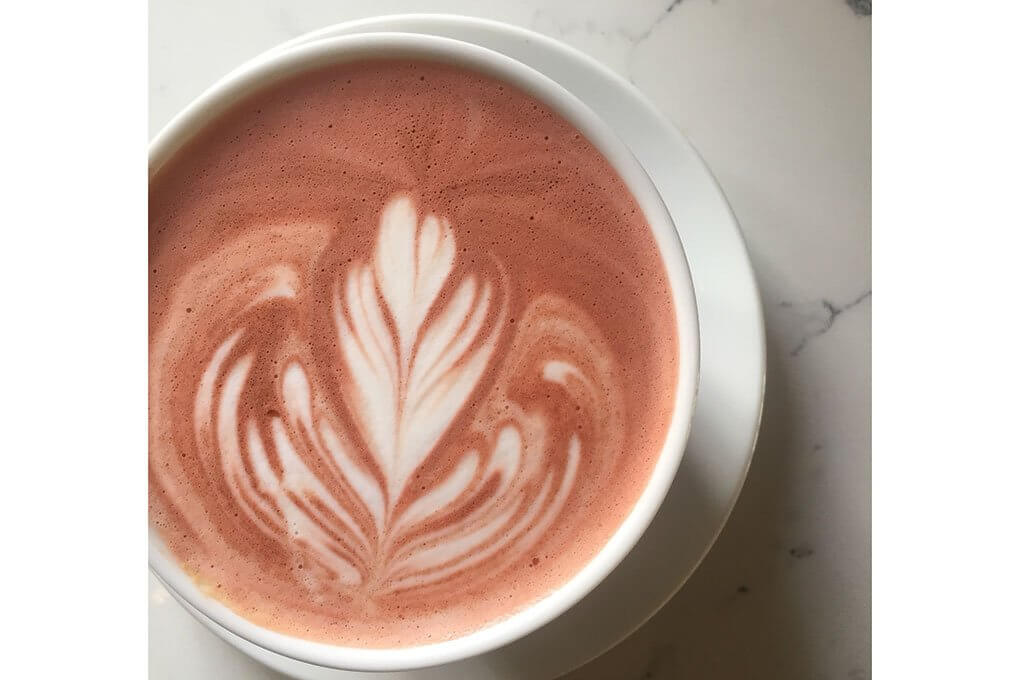 By Flavor & The Menu
April 19, 2019
With functional ingredients finding a happy home in the beverage space, it makes sense that they're moving into specialty coffee drinks, giving consumers a dose of wellness with their daily jolt of caffeine. The Cafe at The Howard, an historic landmark that houses a boutique bowling alley, live entertainment and event space, menus a twist on cafe mocha called the Beet Mocha. The hot beverage features cold-pressed beet juice, espresso, milk chocolate and steamed local grass-fed whole milk.
"It's a little less sweet than most traditional versions, and the beet adds wonderful earthiness, and of course, great color to the beverage," says Elizabeth Redman, Culinary Manager. "The chocolate has a nice, fruity, bright note, which complements the slight bitterness of the espresso and the creaminess of the milk."
The Beet Mocha has been a huge hit for the café, appealing to guests looking to try something a little different. She also says that the Instagram appeal is significant, thanks to its unique pink hue.