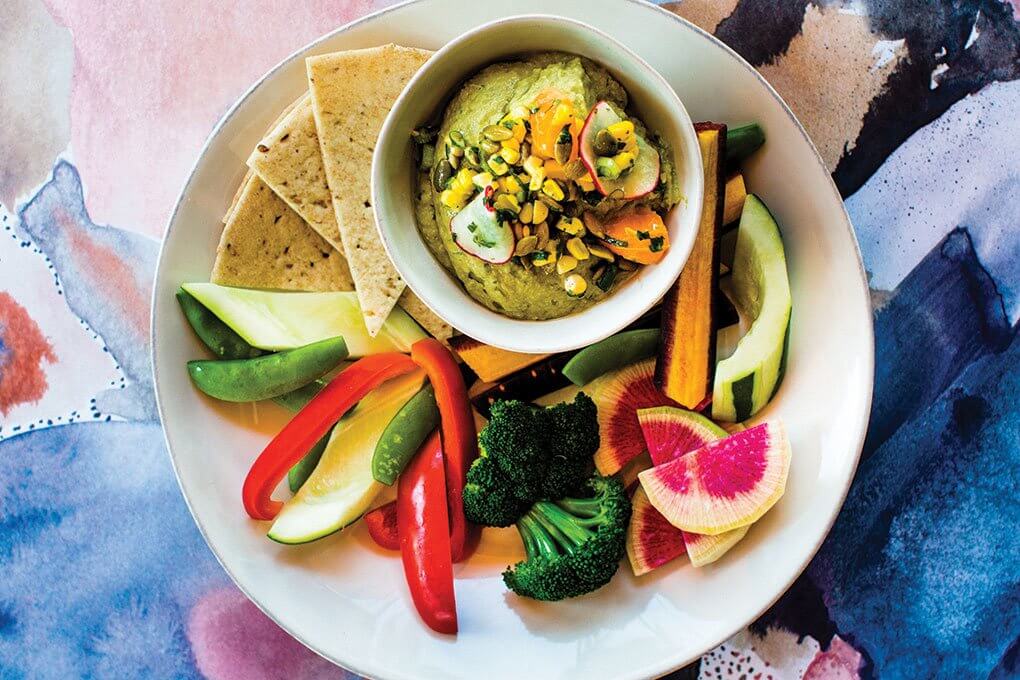 By Flavor & The Menu
April 19, 2019
The hummus boom still thrives, thanks to a plant-based platform that is both familiar and delicious. It's also versatile. At Flower Child, a farm-fresh fast casual under the Fox Restaurants Concepts umbrella, the Avocado Hummus stands out with bright, fresh flavors and gorgeous colors.
The shareable starts with traditional hummus made from chickpeas, garlic, tahini, lemon juice and cumin, then is blended with avocado (marinated in fresh lime juice) studded with jalapeño, cilantro and scallion. It's served with pita bread and crudités.
"We wanted it to be all about the avocado," says Peder Bondhus, Director of Culinary Standards. "We roll in extra flavors that you might find in guacamole, but we keep our focus on the avocado. The Avocado Hummus is so versatile and fresh. It has great balance and performs very well on our menu."
The hummus also makes an appearance in a wrap called the Flying Avocado: smoked turkey, Gouda, romaine, tomato and avocado hummus.