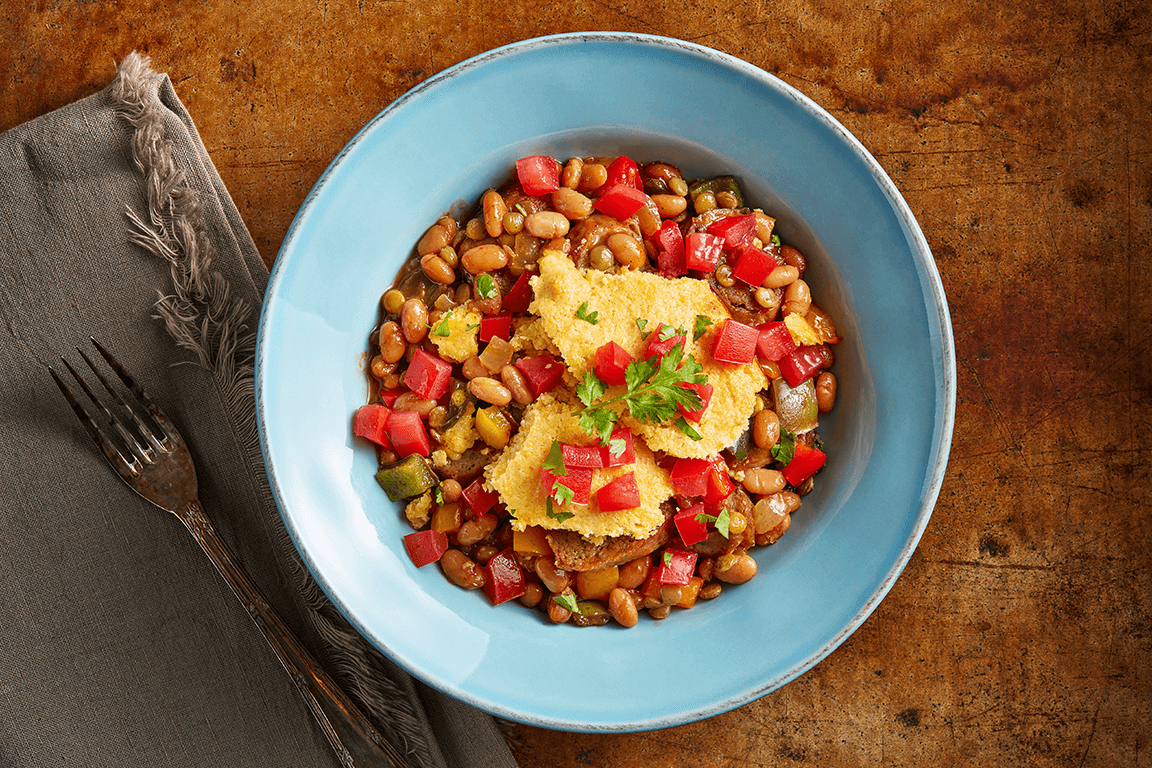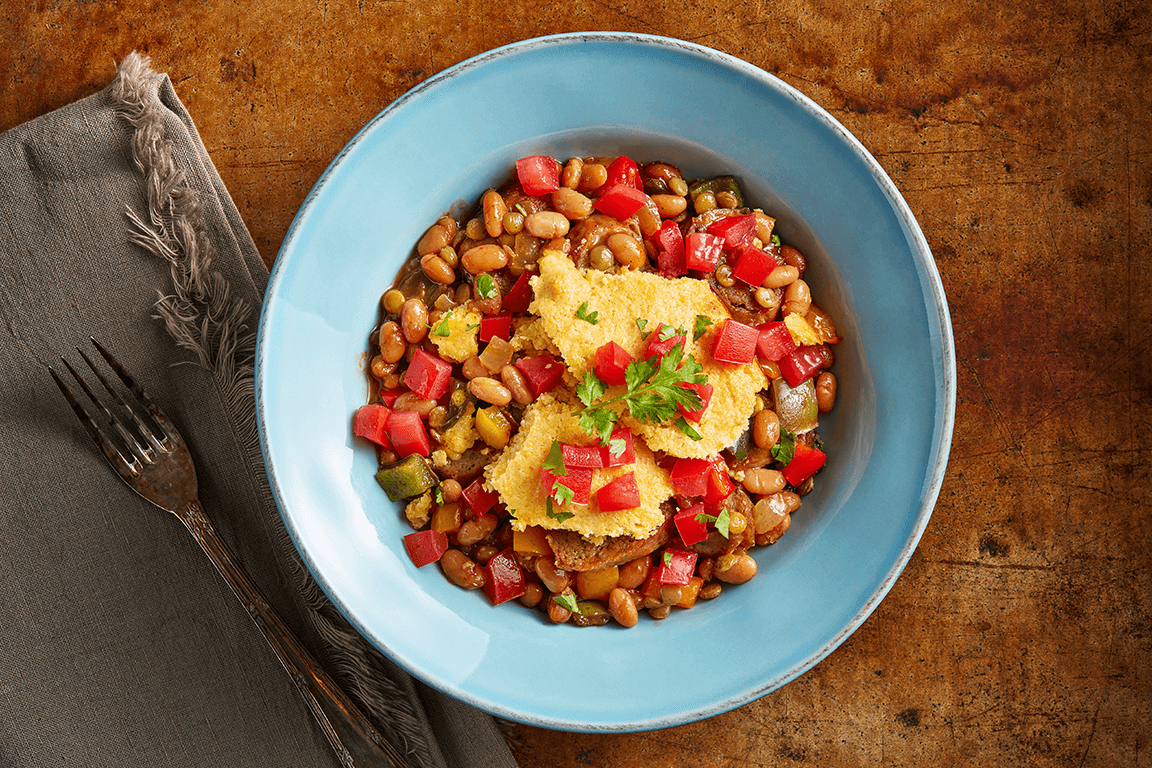 Bean Pot Vegetarian: Impossible Cowgirl Cornbread Casserole
Recipe courtesy of "Jay Z" Ziobrowski
Sponsor: Bush's Best
Servings: 8
Ingredients
8 oz plant-based sausage brats, roasted, sliced into rings
1 (8.5 oz) box cornbread mix
1 Tbsp oil
1 c chopped Vidalia onion
2 Tbsp chopped garlic
½ c medium-dice green bell pepper
½ c medium-dice poblano peppers
1 c medium-dice red bell pepper
1 c medium-dice yellow bell pepper
1 c medium-dice orange bell pepper
1 c cooked green lentils
3 c Bush's® Bean Pot Vegetarian Baked Beans, drained, liquid reserved
1 ½ Tbsp chili powder
1 Tbsp hot sauce
Pan spray, as needed
¼ c medium-dice vine ripe tomato
Directions
Preheat oven to 375°F.
Cook sliced sausage according to package instructions. Reserve for later use.
In a bowl, prepare the cornbread mix and reserve for later use.
In a sauté pan, add oil and heat for 1 minute. Add onions and garlic and sauté for 2 minutes. Add all the peppers and sauté for 2 to 3 minutes, until peppers become translucent and slightly soft. Turn off heat and scrape into a bowl.
Add 3 cups of Bush's® baked beans with liquid, cooked sausage, chili powder and hot sauce. Mix well to incorporate the flavors.
Spray a 2-in half pan with pan spray and pour in the Baked Bean–sausage mixture.
Top the mixture with an even coat of the cornbread mix.
Bake for 35 to 40 minutes.
Serve a portion in a bowl and garnish it with diced tomatoes and chopped cilantro.
Project Management: Summit F&B
Photography: Carlos Garcia // Food Styling: Peg Blackley