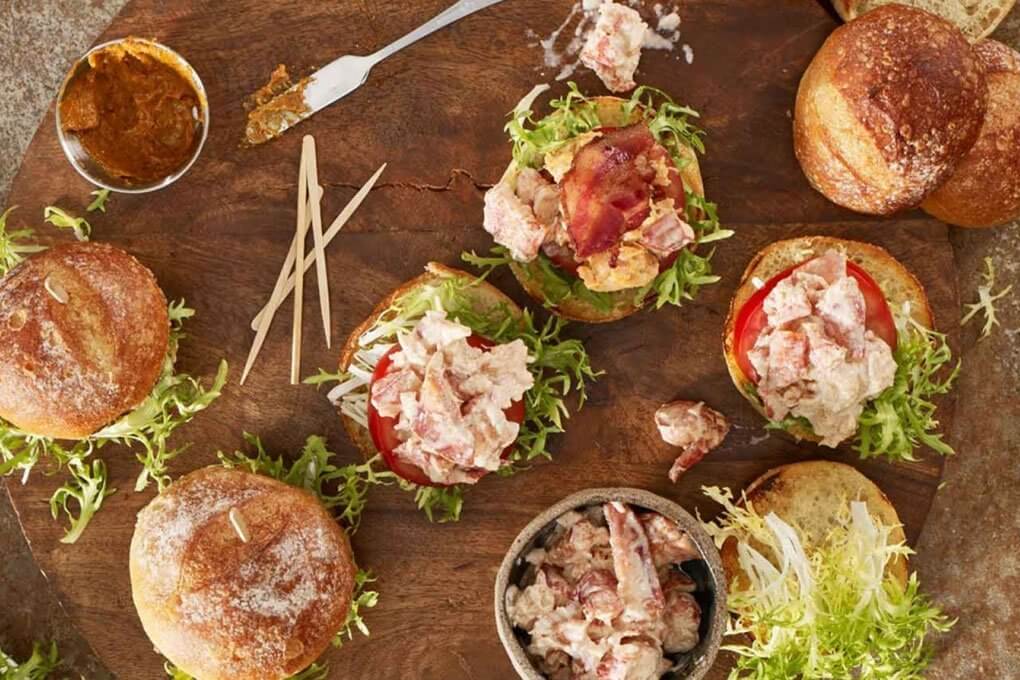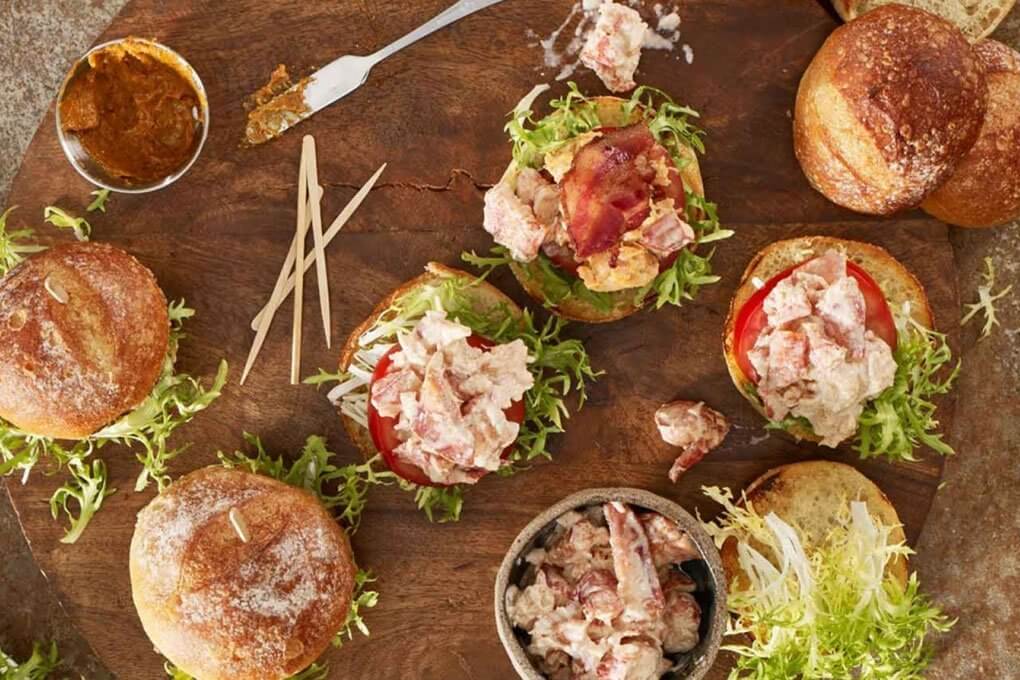 These Maine Lobster sliders are the perfect appetizer for diners seeking an upscale take on the classic lobster roll, combining beloved ingredients like mayonnaise with more unexpected spices and garnishes like bacon, fennel and Sriracha.
INGREDIENTS
1.5 lbs Maine Lobster, shell-on
1/4 tsp Sesame
1/4 tsp fennel
1/4 tsp Celery salt
1/4 tsp Korean chili pepper
2 tsp mayonnaise
1/4 tsp Sriracha chili sauce plus as needed
2 Bacon strips, cut into thirds
12 Thin sliced tomatos
2 handfuls frisée, torn into bite-size pieces (about 1 cup)
6 Brioche rolls
INSTRUCTIONS
Grind sesame, fennel, celery salt and Korean chili pepper until fine.
Combine mayonnaise with dry spice blend. Add sriracha. Reserve, refrigerated, at least 15 minutes.
Separate claws and tail from body of Maine lobster, reserving body for another use. Cook claws in a pot of boiling water for 9 minutes, and tail for 7 minutes. Remove Maine lobster from boiling water and chill in ice water.
Remove Maine lobster meat from shells and chop into 1/2-inch cubes. Combine Maine lobster meat with spiced mayonnaise.
Spoon 2 ounces Maine lobster salad in each mini brioche roll. Top each with a piece of bacon and 2 thin slices of tomato and skewer with bamboo skewers. Plate 3 sliders per serving, and serve with additional Sriracha if desired.
RECIPE NOTES
Courtesy of Maine Lobster Marketing Collaborative