By Steve Hamm, Director Foodservice Marketing, Idahoan Foods, LLC
Today's consumers are changing their dining habits. It used to be that eating out meant a big meal featuring a main protein and side dishes. While this is still a popular option, today's diners are diverting from the typical daypart patterns in favor of mini-meals, small bites and shareable menu items that allow them to experiment with flavors without committing to an entire entree.
Shareable finger foods made with potatoes are the #1 most-ordered at restaurants and popular appetizers often feature potatoes, whether French fries, potato skins or tater tots. Tater tots and potato-based appetizers are a great way for operators to take advantage of the biggest trends for 2017, and make them menu-ready. Some of these trends include savory bar bites that capture a casual, flavor-forward vibe and provide a great platform for menu innovation.
"The versatility of a potato appetizer is only limited by the chef's imagination," says Arlene Spiegel, a New York-based restaurant consultant. Easily paired with sauces, salsas, cheese and ground or diced meats, "it becomes the perfect carrier for a second item on the plate."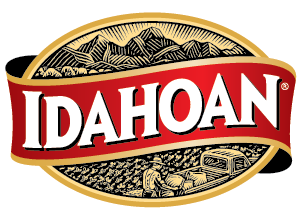 The key to easily adding these items to your menu is Idahoan® Tater Tumbler Appetizer Mix, a shredded potato product that's easily customized by forming into balls, pancakes and baskets, or stuffed with vegetables, cheeses or meats.
Idahoan® Tater Tumbler Appetizer Mix is a first-to-market appetizer mix made with 100% Idaho® potatoes to create bite-size, shareable and customizable appetizers or sides. Tater Tumblers have an outstanding potato taste and unique shape, texture, and crunch. Chefs can prepare as directed or create signature menu items by adding cheese, protein, vegetables and seasonings to the prepared mix. Tater Tumblers are an upgrade to traditional appetizers and deliver more profit per serving. No freezer space required.
Put a Signature Spin on the Appetizer Menu
Appetizer innovation is a great way for operators to create signature menu items and allow guests to sample new flavors.
"Operators can stuff potato-based appetizers with high-impact ingredients like jalapeno, blue cheese crumbles, cheddar, shrimp or other protein for an indulgent option in a smaller portion" says David MacFarlane, Corporate Executive Chef for Idahoan Foods. "The options are endless and profitable with modest food costs delivering high margins to boost the bottom line."
Mix in chorizo, or beef sausage, fry and serve with a signature sauce. Operators can prepare potato-based appetizers and top with bacon bits and blue cheese crumbles, all served in a mini skillet. Skillet dishes are a rustic presentation that says authentic. Getting creative with nachos using potato-based appetizers as a carrier allows for innovative flavor combinations.
Idahoan can help get the creative juices going with easy to execute recipes like:
Dipping sauces deliver adventurous flavors
Dipping sauces are another way to offer patrons a chance to try new flavors. For example, pair tater tots with on-trend dipping sauces like Harissa Ketchup, Ancho BBQ sauce or Sriracha Ranch to satisfy adventurous patrons.
Whether a variation on a proven theme (smoked bacon and cheese tater tots) or a truly unusual twist (fried potato-wrapped shrimp), new potato-based appetizers are appearing on restaurant menus everywhere and with Idahoan Tater Tumblers, operators have access to easy ideas and the products to implement them.
For more information on Idahoan Foods go to https://idahoanfoodservice.com