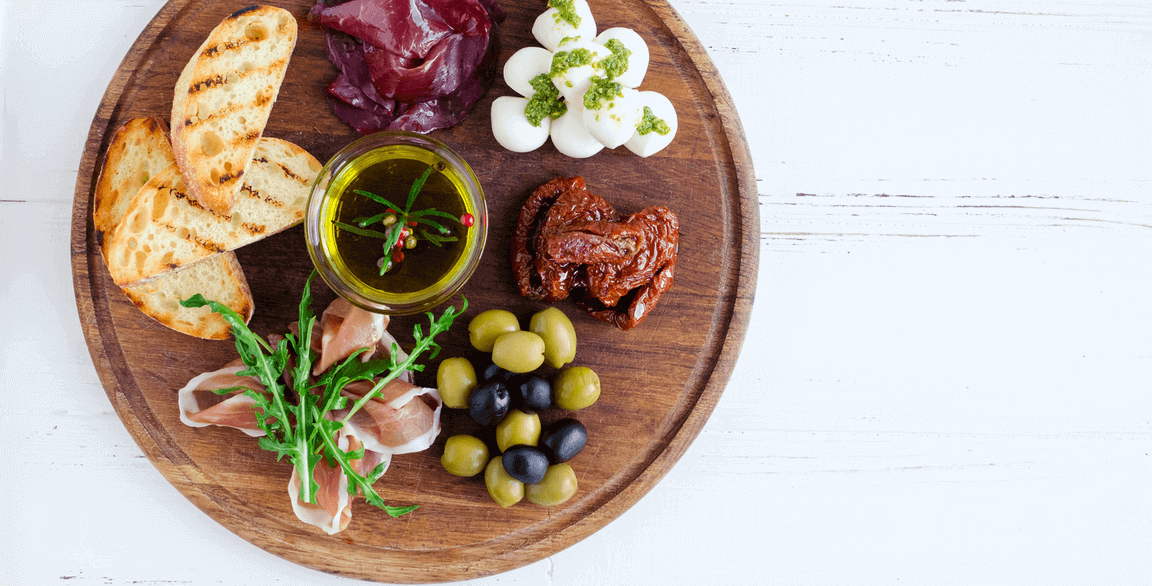 Charcuterie boards are red-hot right now, with chefs showcasing creativity in both visual presentation and flavor combination. To build on charcuterie's momentum, chefs can take inspiration from the interactive, shareable vibe and offer up new "board" experiences.
These appetizer boards can be menued as individually sized portions or shareables. Here, we offer ideas on two ways to approach them:
Melted Boards
Tap into the consumer love for melted, cheesy deliciousness, presenting it in a new, fun way. Alluring combinations, whether using actual charcuterie or presented in a charcuterie-board style, are sure to attract patrons looking for a convivial, comforting, hearty flavor experience.
Try This:
Take steak and potatoes to a new level, encouraging guests to swoosh forkfuls into the melted cheese.
Place warmed and melted Boursin cheese in a large ramekin
Surround it with thick slices of grilled peppered sirloin steak and roasted bliss potato wedges
Deliver sandwich heaven—riffing on the idea of finger sandwiches and dipping sauces.
Cut premium pork confit grilled cheese sandwiches into smaller triangles and pair with sun-dried tomato cheese fondue
Cut wedges of Oaxaca quesadilla and pair with a creamy poblano-chorizo queso
Offer a rustic, hearty appetizer—featuring a hot cast-iron skillet as a homey centerpiece
Serve oozing, melting raclette cheese in the skillet, surrounded by a trio of smoked duck salami, thick-sliced spicy beef salami and hot capicola
Guests scrape the melting cheese from the skillet and slather it onto the meats for primal enjoyment
Signature Flavor Boards
Pair meat, cheese and condiments in a manner that creates an interactive dining experience with unexpected yet memorable flavor pairings. Showcase three ingredients for optimum yet simple flavor delivery. A bento-box style is ideal for this presentation.
Try This:
Serve strips of velvety prosciutto with hot fried cheese curds and a Dijon-red pepper flake-apricot preserves dipping sauce. Guests can then wrap the curds with prosciutto and dip them in spicy sweetness.
Pair smoked beef kielbasa (split lengthwise) with peelings of aged cheddar and blackberry-onion jam. Guests stack the ingredients into one delicious bite.
Serve a trifecta of grilled and sliced chorizo, griddled halloumi cubes and pomegranate honey. Guests can take a fork or skewer and pierce together a slice of chorizo and halloumi cube, then swirl it in the magenta-hued honey.
FEATURED RECIPE
GET THE RECIPE FOR Cup N' Char Pepperoni Nachos