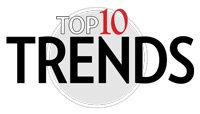 By Gail Cunningham
Sorghum — in all of its glorious forms — is finally going national, catching on because of its provenance, versatility and glowing health halo. Here are five ways to feature it on your menu.
Top curried red lentil soup with sorghum popcorn seasoned with a shake of vibrant curry powder and fresh cilantro.
Leverage the regional appeal of Southern cuisine with a sweet potato biscuit sandwich layered with sorghum-glazed ham, a fried egg and white cheddar cheese.
Menu whole-grain sorghum risotto with roasted butternut squash and Parmesan cheese.
Feature heirloom sorghum griddle cakes with sorghum molasses butter on a brunch menu.

Serve cast-iron-charred pork chops with a smoked bourbon-sorghum glaze and pickled vegetable slaw.