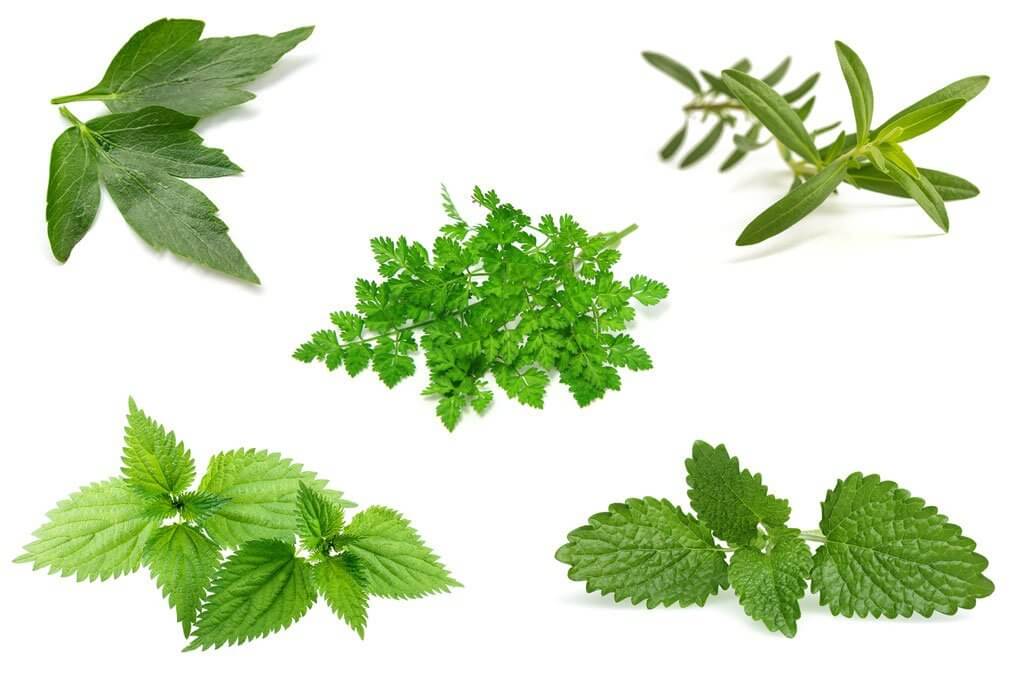 New herbs are coming into the market, driven by a few trends. First, chefs are increasingly interested in heritage, and indigenous herbs help tell a great flavor story. Second, world cuisines are introducing a wider variety of herbs into menu development, primarily through herb-based sauces like persillade, chermoula, chimichurri and pistou.
Whether using the leaves, stems or edible flowers, less common herbs are assisting chefs in creating new flavor experiences and unique options, often within familiar formats or paired with common ingredients. Here are five "newer" herbs and their more innovative applications:
1. Lovage
A perennial herb whose origins are difficult to trace back but certainly this herb has a historical place within Europe, Asian and the Middle East. All portions of the plant are edible from the roots to the yellow flower. The seeds can be used as well, similar to fennel. Lovage is often described as tasting intensely like both celery and parsley. Consider using lovage as an herb in cocktails, frittatas, risottos, paired with fish, and as a flavoring in cream-based sauces.
2. Chervil
Also called French parsley, it may come as no surprise it's most commonly seen in French cuisine. Chervil has a delicate flavor that augments without overpowering a dish, and is one o the four key herbs that make up the blend called fines herbes. Given its characteristics, chervil pairs very well with fish and shellfish, and is now used to create modern rémoulades, in beet salads, on unique bruschetta and crostini, and in creative takes on eggs Benedict.
3. Nettles
One of the true indigenous herbs to North America and a key element in Native American cuisine, nettles are just beginning to make a show on American menus. In fact, nettles may be a functional ingredient yet to be discovered, given that it's rich in vitamin A and C, iron, potassium and calcium. It carries a flavor similar to spinach and cucumber, so it's pronounced, but not overbearing. It can be used in an array of applications but is more commonly used in smoothies, teas, meatballs, späetzle and salads.
4. Lemon Balm
Seen in consumer goods like soaps, perfumes and oils, lemon balm has intense notes of lemon but with a greener note akin to grass or mint. In addition to drawing bees for the production of honey, lemon balm is an excellent ingredient in creating flavorful ice creams, cocktails, teas, cobblers, fritters, and syrups used in desserts.
5. Hyssop
Used commonly in Middle Eastern cuisine, particularly in the trending za'atar, hyssop is showing up on U.S. menus beyond the traditional applications and condiments. With woody stems, only the leaves are truly edible and have a bitter, but intensely minty flavor. Hyssop is the most intriguing and least common herb on this list, and is only now being experimented with by chefs. Beyond its inclusion in za'atar, it is appearing in tartare, teas, kombucha, salads and seafood dishes.