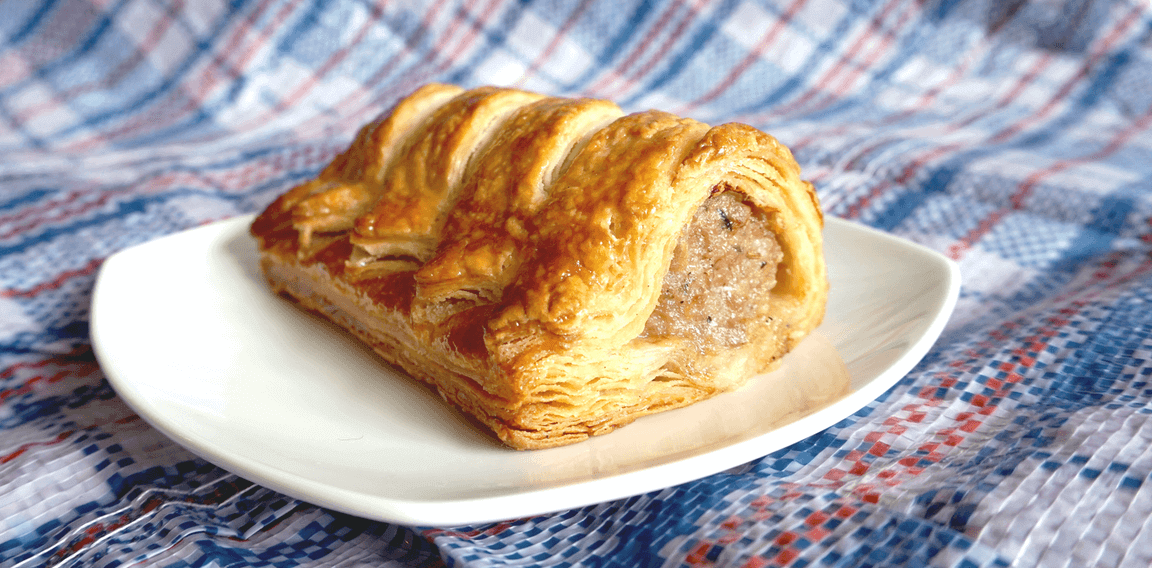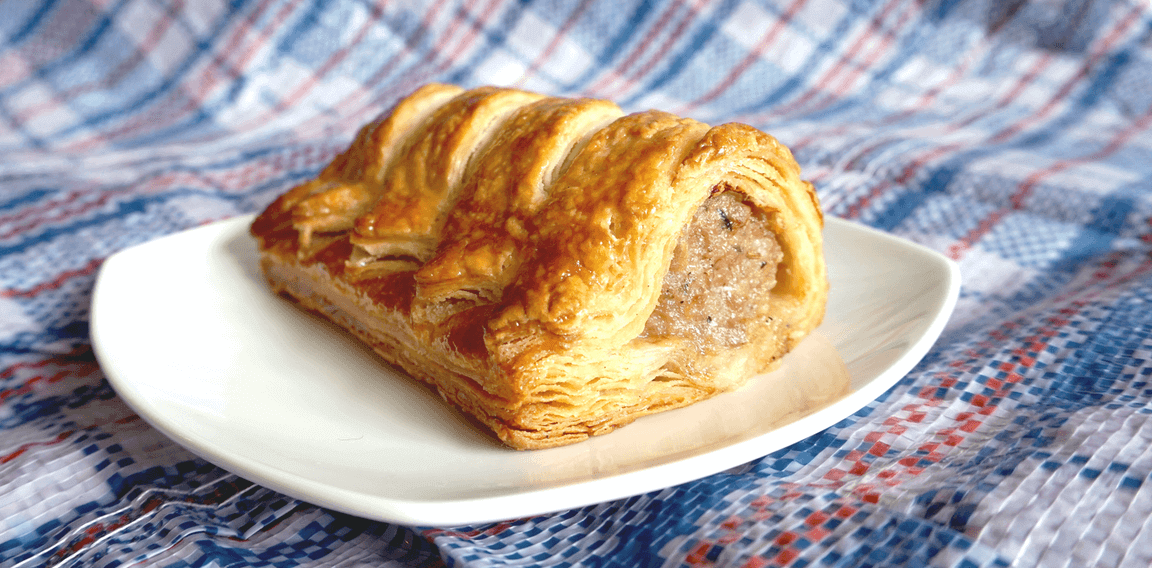 By Rob Corliss
January 14, 2022
More manageable than full-size, sit-down, knife-and-fork savory pies, hand pies don't require much commitment. They're an easy purchase, low risk and quick eat. But don't underestimate their big potential.
Here are three pathways to explore:
1

Experiment with different shapes: triangular, round, oval, square, torpedo, partially open.

2

Develop regional American takes with resonant fillings and doughs. Consider pimento cheese, creamed collards and Virginia ham in a biscuit dough (South) or a salmon melt in a short-crust pie dough (Pacific Northwest).

3

Pair an iconic dough format with a nontraditional filling. Think "Greek empanada" with a moussaka filling (lamb, eggplant, onions/garlic, tomato, goat cheese béchamel) or a "Buffalo pasty" featuring Buffalo chicken and pepper Jack cheese.