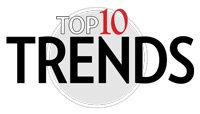 Garlic Spinach Purée with cornmeal fried oysters
—Himitsu, Washington, D.C.
Seasonal Vegetable Purée Frittata
—Sqirl, Los Angeles
Pumpkin & Sesame Hummus Spread on a Veggie Sandwich
—Finca, San Juan, P.R.
Grilled Mushroom Hummus with Banana Pepper Tabouli
—Cedar's Café, Melbourne, Fla.
Grilled Beets & Arugula with Vella Dry Jack cheese, turmeric, walnuts, orange, fennel, beet pesto and date molasses
—Vital Root, Denver, Colo.
Black-eyed Pea Hummus with cucumber and pita chips
—Bouré, Oxford, Miss.
Grilled Carrots with smoked eggplant purée, puffed farro, popcorn, sultanas and carrot top salsa verde
—Gather Kitchen + Bar, Seattle
Green Olive Hummus with pickled vegetables, lavash
—Max Downtown, Hartford, Conn.
Hummus Tahina Salad: Romaine, kale, herb falafel, local feta, tomatoes, red onion, cucumbers, za'atar bread crumbs, housemade hummus, cucumber tahini yogurt dressing
—Sweetgreens, multiple locations
Roasted beets, cauliflower hummus, feta and olive oil
—Underbelly, Houston