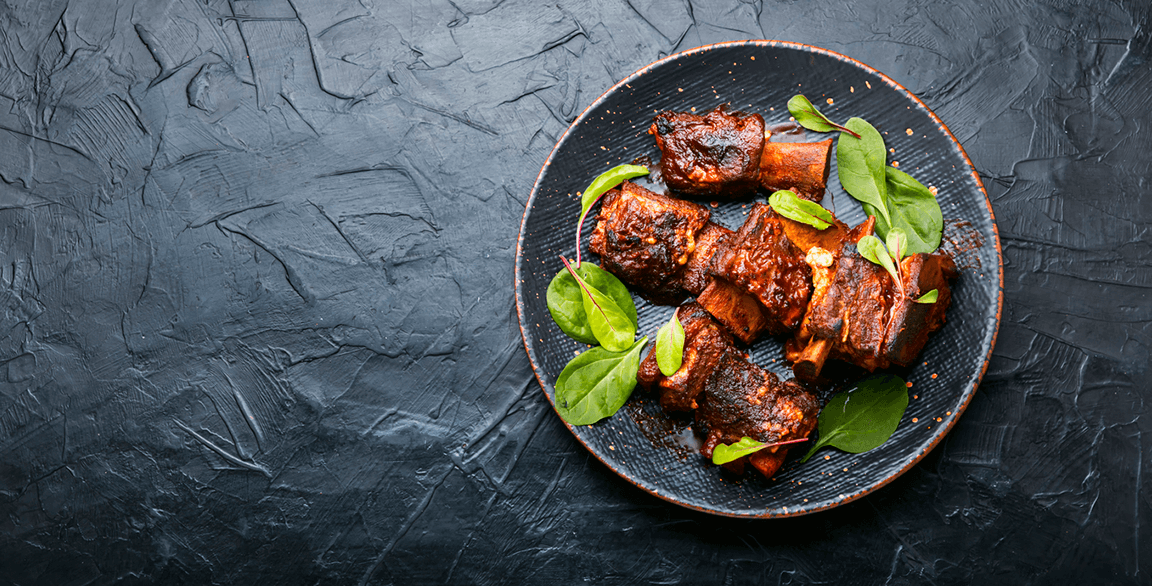 Appetizers today take on multiple roles to match evolving patron lifestyle needs. Chefs are positioning small bites as menu starters, shareable samplers, easy-to-eat portable snacks, meal replacements and uplifting feel-good food options. Rolled up in this menu engagement is a playful, fun sentiment.
Tropical stylings are the ideal "mood food," transporting patrons' palates with island-style vibrancy. This is an ideal opportunity for chefs to showcase their creativity and ease guests into new flavor discoveries. Packing bold flavors into small formats ensures every bite delivers excitement. Meaty, savory bites benefit from hits of tropical fruits like pineapple, guava, mango, papaya, passionfruit and coconut, along with tamarind, chiles and warming spices.
Here are 10 ideas taking something known and giving it a "tropical getaway" spin.
TRY THIS
Passionate Popcorn Chicken: Fried coconut popcorn chicken + passionfruit hot honey
Caribbean Chicken Macaroni Pie Bites: Miniature baked Caribbean mac and cheese pie bite (mini elbow pasta, Edam-sharp cheddar cheese, heavy cream, Dijon mustard, ketchup, Scotch bonnet, onion, chopped roasted chicken thigh)
Surfer Spring Rolls: Rice paper + chilled grilled flank steak slice + chilled sliced shrimp + avocado + pickled ripe mango + bean sprouts + hibiscus ponzu
Bacon Wrapped Plantain Dunkers: Crispy smoked bacon-wrapped roasted plantain wedges + banana ketchup
Luscious Pork Quesadilla: Smoked pulled pork shoulder + red clay salted charred bell peppers + guava cream cheese + flour tortilla
Calamari Craver: Fried calamari + crispy pancetta shavings + chopped roasted cherry peppers + papaya-lime crema
Jamaican Pasty: Brown stew beef and golden potato hand pie
Cocktail Snacker: Skewered grilled chorizo and shrimp bite + tamarind cocktail sauce
Island Slider: Red Stripe beer-braised beef short rib + mango-jerk rémoulade + sweet Hawaiian-style roll
Hot Rum Glazed Sweets: Sweet potato fries + Cuban ground beef picadillo + charred pineapple-habanero rum glaze + queso fresco crumbles