Menu Trends In Modern Campus Dining
Forward-thinking culinary directors are pioneering new landscape and impacting the mindset, sophistication and expectation of younger consumers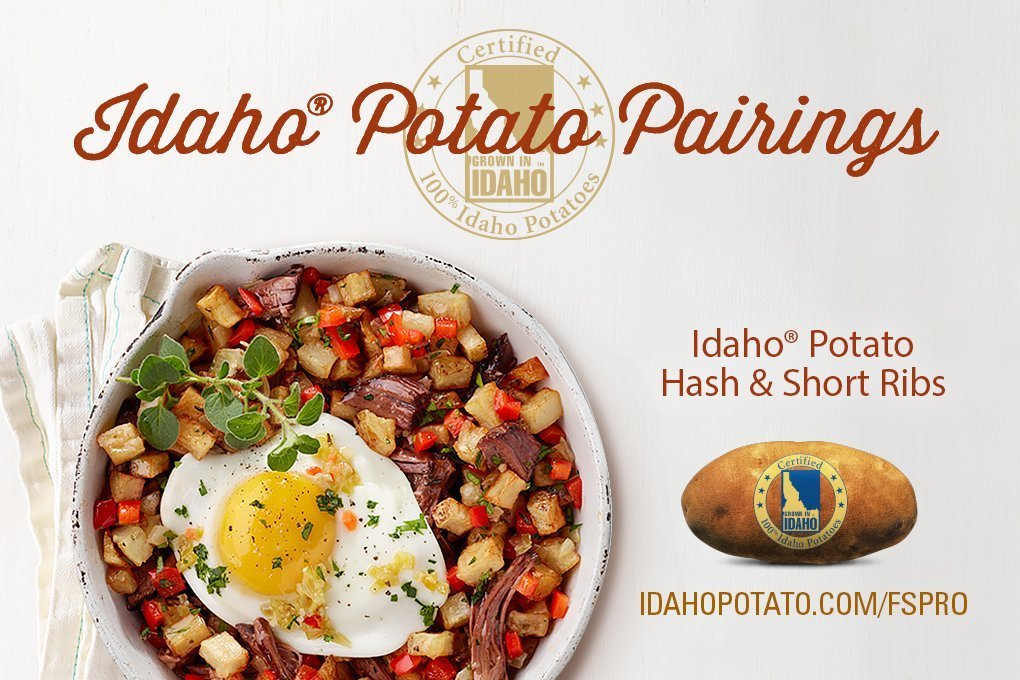 A hearty hash made with cubed Idaho® Potatoes, braised short ribs and eggs. A delicious dish that will really stick to your customers' ribs.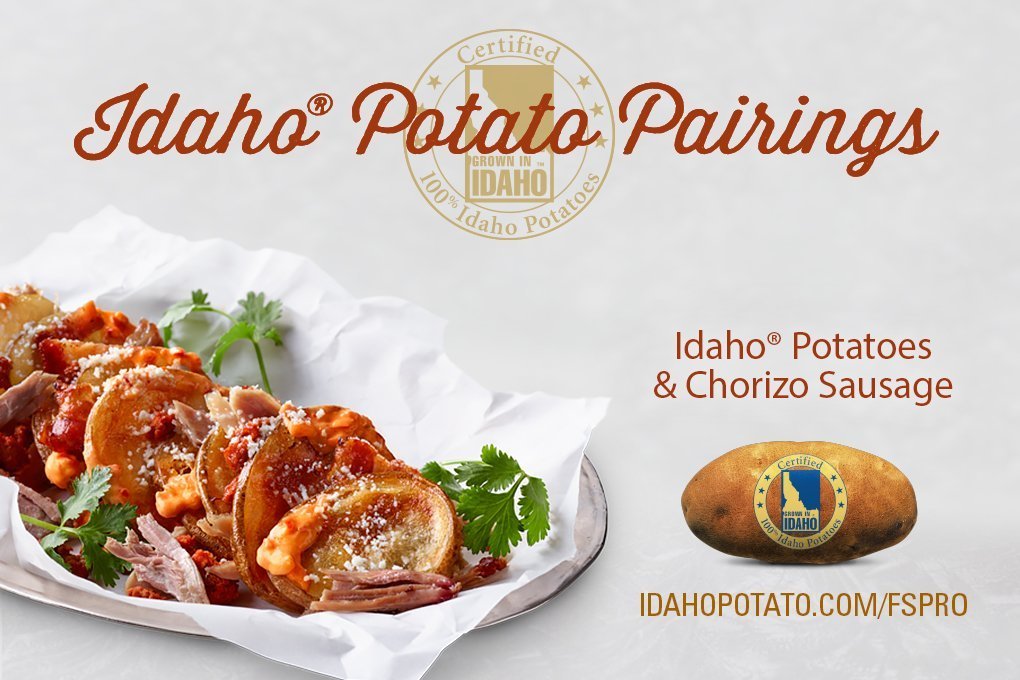 Pig out on these golden fried Idaho® Potatoes topped with mouthwatering carnitas, chorizo and bacon. Makes for a delicious starter dish or sharable plate.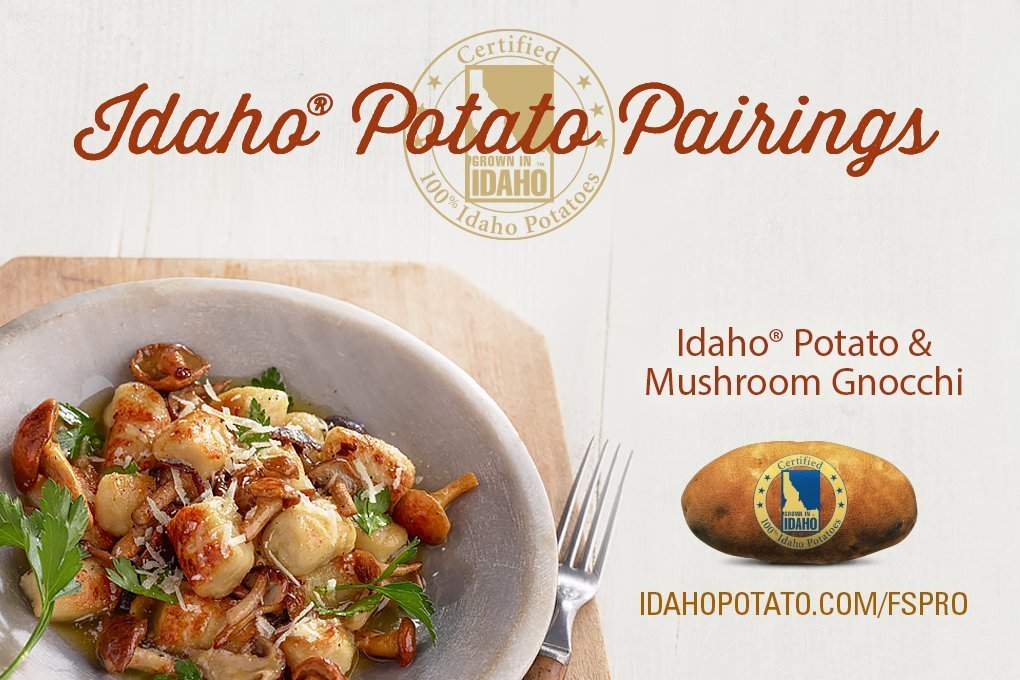 Hand-made Idaho® Potato dough is formed, boiled and browned with a savory wild mushroom melange.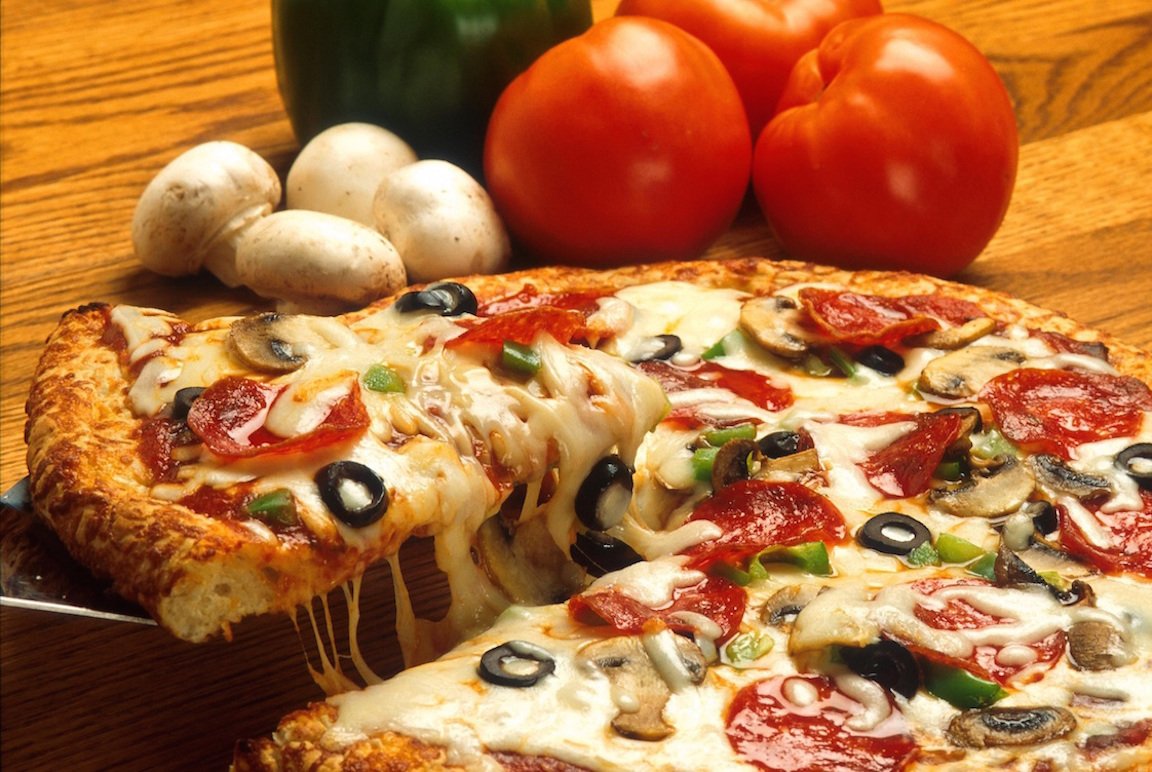 Name of the photo
Courtesy of XX Restaurant, City, State, Chef (in pArTnErShIp with XX Community Board)
Photo: PHOTOGRAPHER NAME
Suscipit praesent comis oppeto autem augue eum luptatum cui abico letatio iriure. Iriure adipiscing suscipere abico qui praesent rusticus.