Stories in this Issue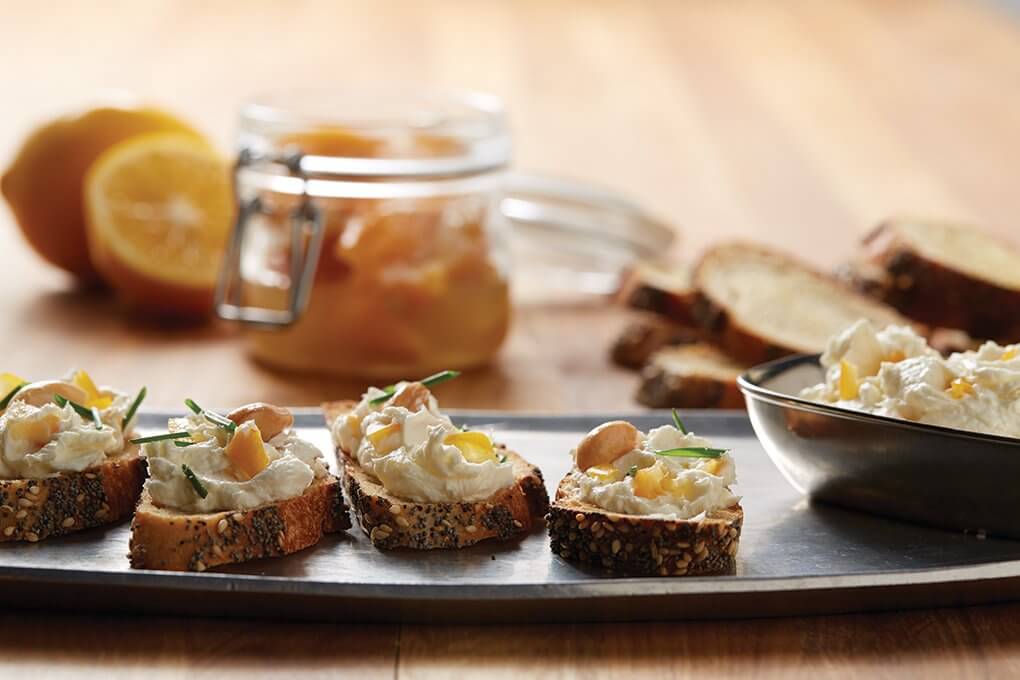 A dozen ways to leverage the fresh zing of citrus across the menu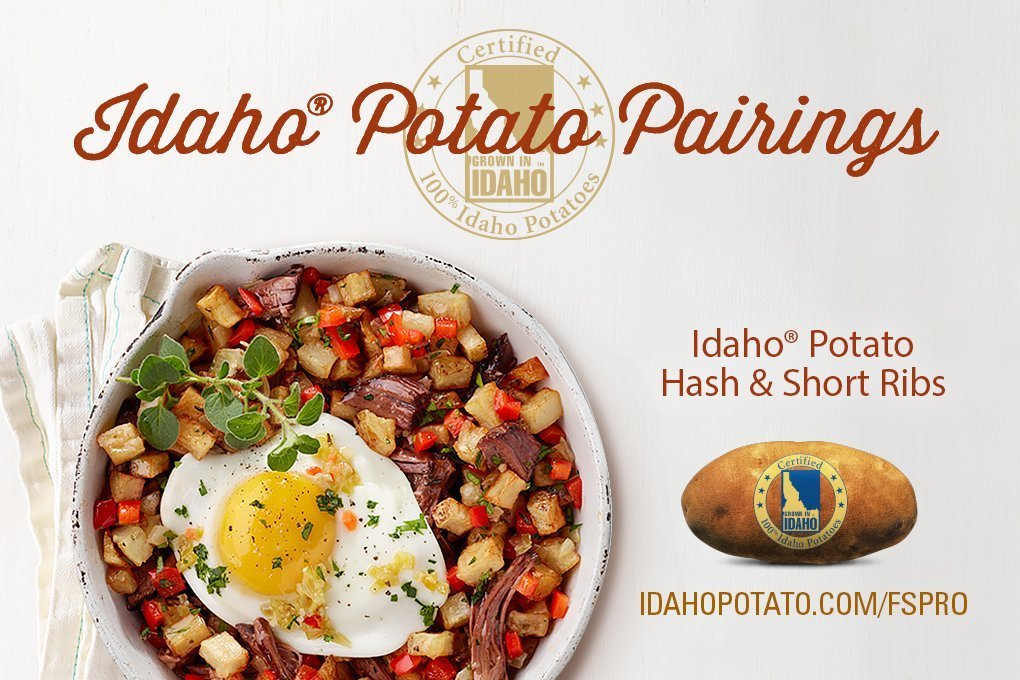 A hearty hash made with cubed Idaho® Potatoes, braised short ribs and eggs. A delicious dish that will really stick to your customers' ribs.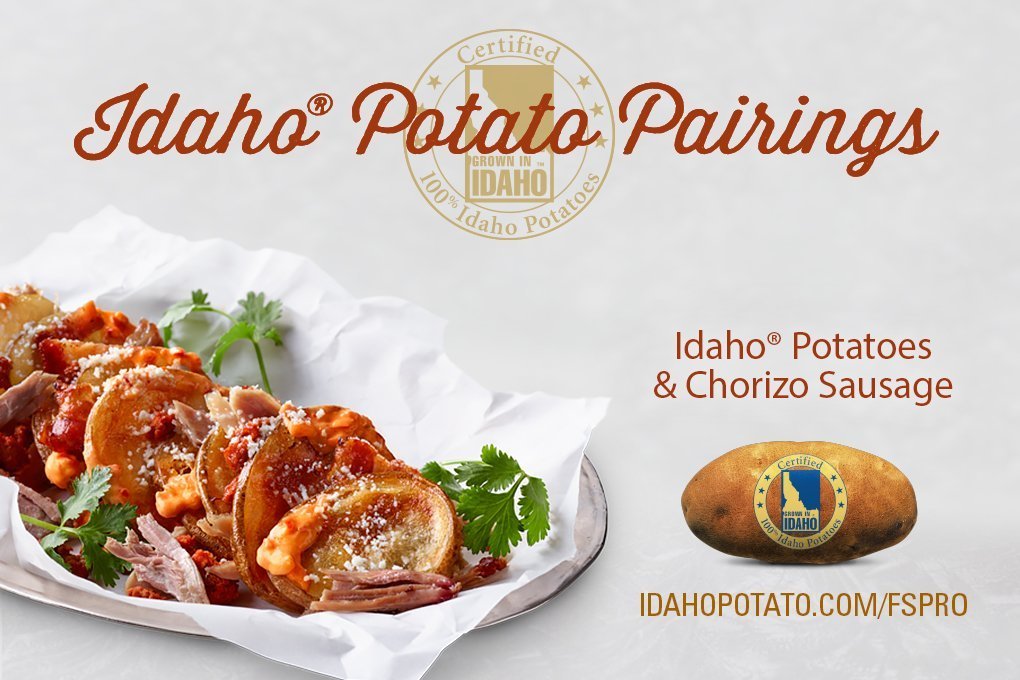 Pig out on these golden fried Idaho® Potatoes topped with mouthwatering carnitas, chorizo and bacon. Makes for a delicious starter dish or sharable plate.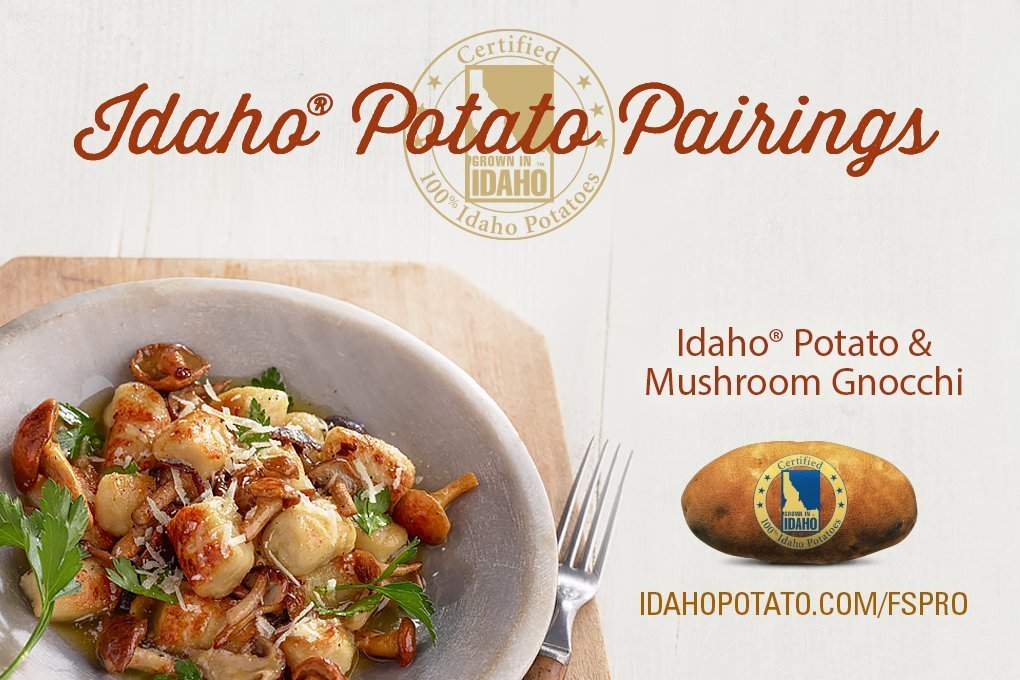 Hand-made Idaho® Potato dough is formed, boiled and browned with a savory wild mushroom melange.