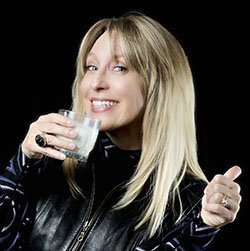 By Jennifer Giambroni, Director of Communications for California Milk Advisory Board (CMAB)
Briefly describe the California Milk Advisory Board (CMAB) and its value to foodservice operators.
CMAB is dedicated to foodservice and helping operators build business. California has led the nation in overall milk production since 1993, which means dairy processors have access to a consistent, quality source of milk from one of the most environmentally progressive states to create a variety of dairy products.
California is currently the country's leading producer of butter, ice cream, nonfat dry milk and whey protein concentrate and the second largest cheese and yogurt producer.
California is also the country's leading producer of Hispanic-style cheeses, producing more than 25 varieties and styles of Hispanic-style cheeses and dairy products bearing the Real California seal.
California also produces many other quality dairy products sold into the Foodservice channel, including yogurt, frozen yogurt mixes, ice cream, sour cream, cottage cheese and crème fraîche.
Operators know that their customers are interested in where their food comes from, and that's why adding the halo of Real California dairy can make a difference to their bottom line.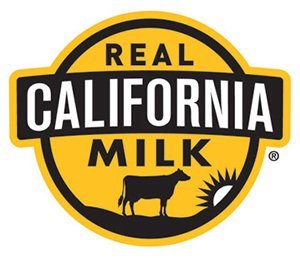 Describe CMAB's contributions to a modern menu strategy. How does CMAB help foodservice operators with on-trend, flavor-forward ideas?
Operators look for the Real California Milk seal in foodservice, and appreciate the values behind California dairy – a commitment to sustainability and animal care as well as consistent quality and freshness.
CMAB works closely with foodservice partners to find the right products and create opportunities including trainings and ideation to help grow their business.
We recently unveiled a new foodservice advertising campaign spotlighting "REAL Makers", innovative chefs from throughout the country using California dairy in an interesting way. The campaign rolled out in 2016 with three videos of these chefs showcasing California dairy hacks – clever culinary tricks of the trade that include new preparation methods and surprising twists on classic techniques – all using California dairy foods.
This campaign celebrates these craftspeople who design their culinary creations with the best ingredients and the greatest respect for the food. For menu development ideas, recipes, and to watch full REAL Maker videos, visit www.RealCaliforniaMilk.com/Foodservice.
Describe a favorite recipe idea or menu application from CMAB.
One of my favorite recipe ideas is a REAL Makers hack a partner chef did on a basic beurre blanc or beurre monté. As opposed to making a sauce and having it sit for an hour or so, REAL Maker chef Jen Biesty of Shakewell in Oakland, California creates the sauce by shaking it in a mason jar. This way, it's done right on the order and highlights all the flavors. Chef Biesty takes California butter, shallots, lemon and lime zest and a little white wine.
She then adds in crushed pink peppercorns to the white wine and citrus, and pours all the ingredients into a mason jar and just starts shaking. In less than a minute, she has an emulsified butter sauce that has captured all the delicious flavors and can be served tableside for a personalized dining experience.
What's great about this hack is that it is done in such a simple, rustic manner that really brings out the flavors of the ingredients themselves. It's an innovative take on a classic technique.
For more information on California Milk Advisory Board, click here www.RealCaliforniaMilk.com/foodservice