Calabrian-Style Heat
Inferno Pizzeria Napoletana | Darnestown, Md.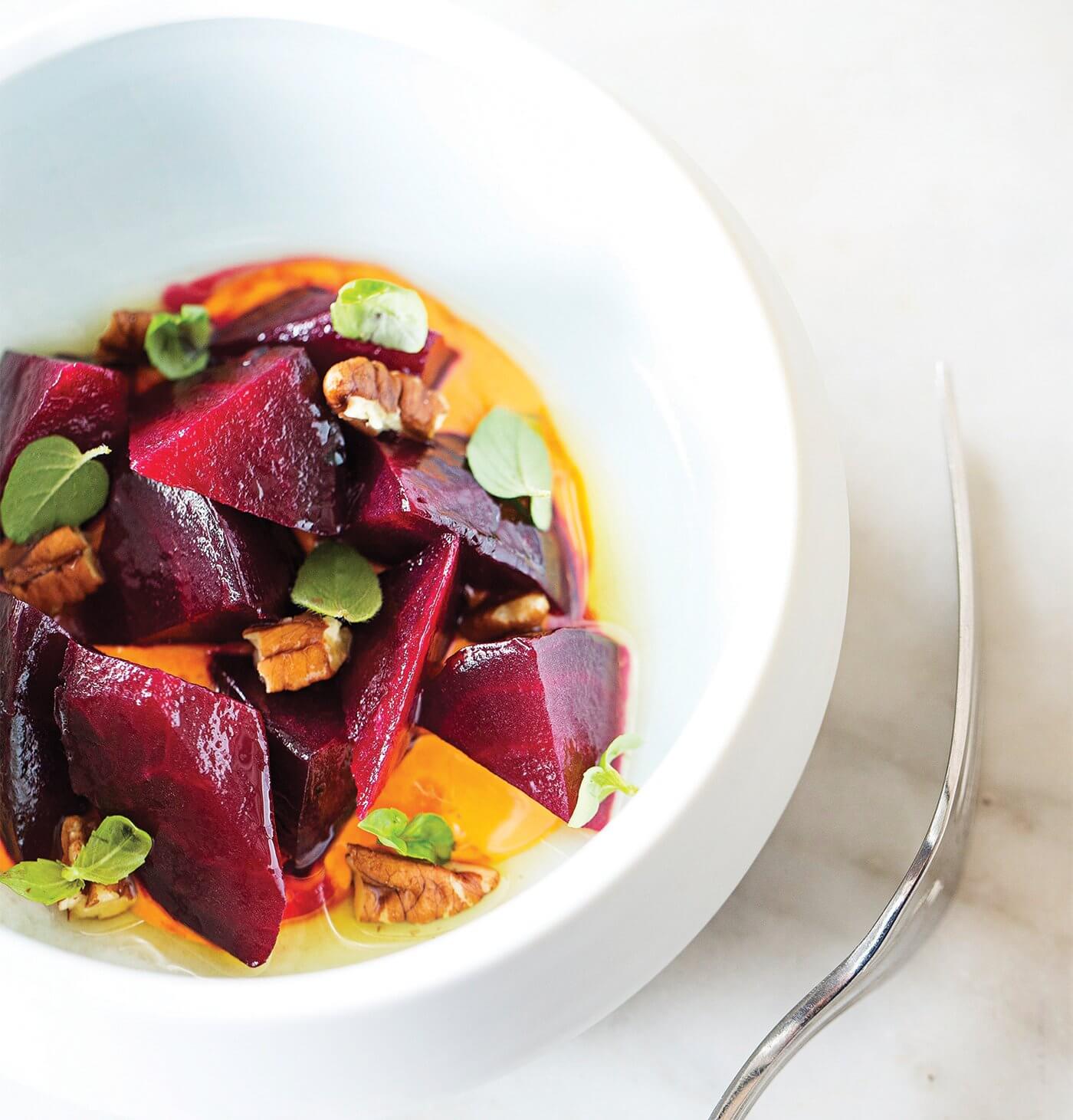 Calabrian-Style Heat
Inferno Pizzeria Napoletana | Darnestown, Md.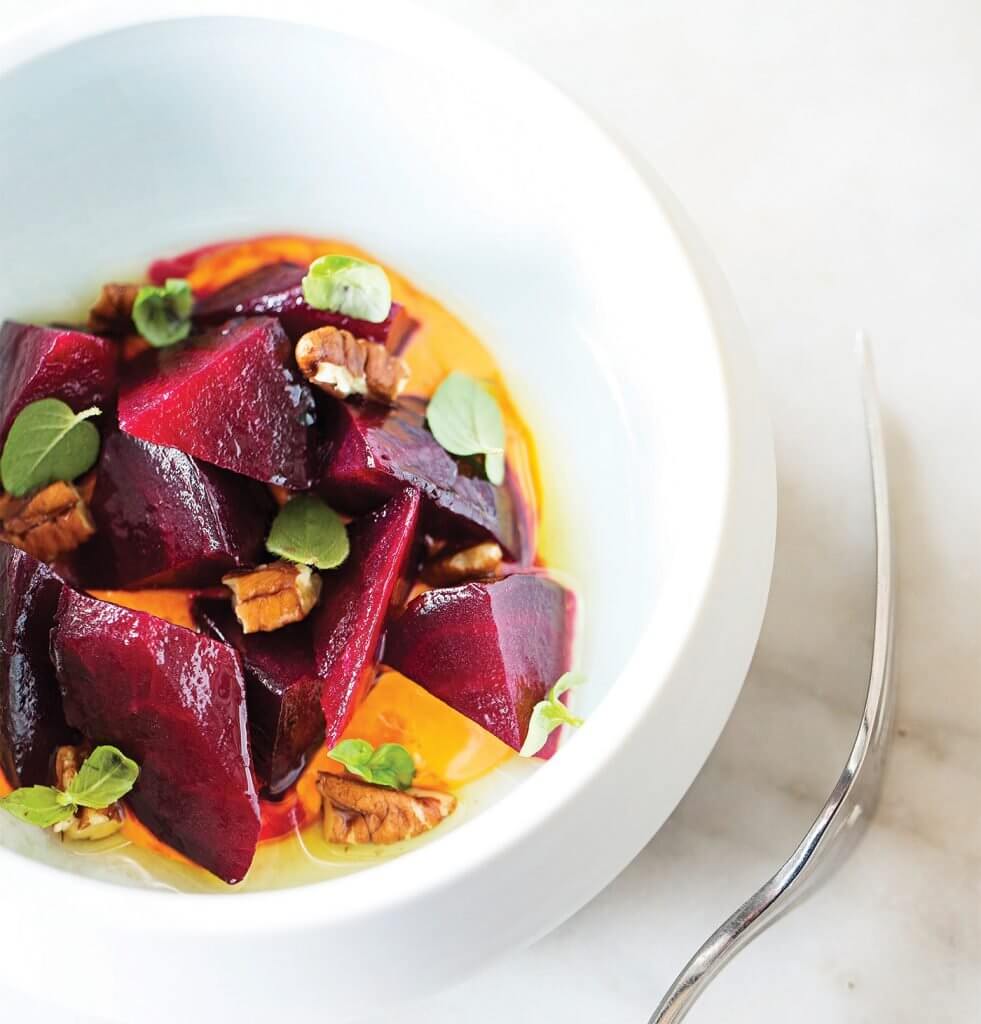 [photo_caption_and_credit]
Chef/Owner Tony Conte turns to Calabrian chile peppers to round out his veg-centric dish of Ember-Roasted Beets with Calabrian chile kefir, pecans and maple vinegar. "I have found that adding a bit of heat can really build the levels on the plate and add an unexpected element. You can use even a small amount—a diner might wonder why the dish tastes unique but can't put their finger on how or why." The Calabrian chile is his go-to for heat; he describes it as a chile pepper that's "vine-grown in sun-drenched Calabria, Italy, with a pleasant heat that's less assertive than habanero or jalapeño." Conte uses it to flavor housemade kefir, an accompaniment to the beets. "The Calabrian chile kefir has the perfect balance of creamy, sour, sweet and heat due to its three simple ingredients: labneh cheese, chile pepper and honey—all puréed and strained," he says. The dish boasts the best elements of the veg-centric trend: aggressive vegetable cookery, flavor-forward elements and a textural contrast of soft cheese. Conte also brings in Calabrian chile to add subtle heat to his burrata and cauliflower appetizer, adding the oil that the chiles are packed in to flavor the dish's Pepperoni XO Sauce.
This story tagged under:
[post_tags_and_cats style="ticket"]